Thu, 31 December 2015
097 Terence Chatmon | Your Most Valuable Asset
The CEO of the Fellowship of Christian Companies International (FCCI) shares how to serve God in the Marketplace.
---
Tue, 22 December 2015
096 Nora A'Bell | Are You Ready To Discover The Greatness Within?
Discover Your Unique Value
All of us were created with a Unique Contribution. Something that contributes to our world in a positive way and fulfills our need for meaning, purpose and value.
Click Here for the great resources from our interview with Nora
YOU ARE NOT RANDOM.
You were created for a reason. You have a purpose and a greatness that the world desperately needs now. Whatever your story, your challenges, or your circumstances, they have all played a part in creating who you are and your purpose for being here.
In this episode, we talk with a great friend, Nora A'Bell who shares that we all have a unique value and how to find it. You will love this conversation and definitely want to find out more after hearing what Nora has to share

But here's the truth of the situation:
The world is deprived of our greatest gifts because most people don't know what their greatest gifts really are. As a result...
• Our businesses struggle...
• Our relationships flounder...
• Our churches are disjointed and ineffective...
• And we become weak and ineffective.
Isn't it time to turn that around?
Regardless of our past and present struggles, or future goals and ambitions, all of us want to live lives of purpose. We want to feel personally fulfilled, create satisfying relationships, engage in meaningful work, and leave a legacy.
The possibility of that reality is only possible when we discover our own Unique Contribution and learn to use it in our work and in the service of others.
The possibility of that reality is only possible when we understand the Unique Contribution of others and encourage them to use it in their work and in the service of others.
In other words, the possibility of that reality is only possible when we learn to"Shine As One".
Are you ready to rediscover the greatness within?
Resources
Bio
I've spent my entire career helping people see the greatness within and then promoting and connecting them to opportunities to use that greatness in a powerful way. My gift - my own Unique Contribution - is helping others be seen and heard, and awaken them to their own greatness. And now, here we are.
---
Before I tell you about me, let me tell you a few things about you.
You are not random. You were created for a reason. You have a purpose and a greatness that the world desperately needs now. Whatever your story, your challenges, or your circumstances, they have all played a part in creating who you are and your purpose for being here.
---
How do I know?
For starters, I spent 10 years in Advertising and Marketing. I was a successful sales manager for Yellow Pages and a sales rep for two different radio stations and a magazine. Some of my greatest work in advertising, marketing and sales was when I was allowed the opportunity to discover what made a business truly unique and then translate that into media that helped them to stand out in the marketplace.
For 4 years, I created business groups for the commercial real estate and corporate event industries to help them discover ways in which they could work together to reach a broader market and to increase revenue. For 3 years after that, I devoted my time to creating communities of business owners who worked together to build businesses that allowed them to increase revenue and live the life they love.
So, helping others discover their unique contribution and work together to achieve their goals and dreams is not exactly a new thing for me.
This work - Unique Contribution workshops - is just the next expansion of what I've been doing my whole life. I do it because it's my Unique Contribution. I do it because it has proven, time and time again, to improve people's lives, businesses, ministries, relationships and communities. That's how it works. That's how it can work for you, too.
Whether you want to achieve more in your business with less struggle, infuse your primary relationship with passion and happiness, make a greater impact with your ministry, or achieve a new level of personal fulfillment, the Unique Contribution workshops will open your heart, mind and opportunities for a more meaningful, purposeful life.
If that sounds good to you, I hope you'll join me. Check out the resources below and don't hesitate to contact me with any questions not answered on this site. I always love hearing from you!
Vision & Mission
My Vision is to Shine As One.
My Mission is to empower others to rediscover their Unique Contribution, as well as, know the Unique Contribution of others so ultimately, they can "Shine As One" and make a greater impact for the kingdom of God here on earth.
---
My Highest Values...
My deepest desire is to glorify God through my life and my work.
John 17:13 Now this is eternal life, that they may know you, the one true God and Jesus Christ, whom you have sent. I have brought you glory on earth by completing the work you gave me to do.
I endeavor to stay hungry and humble; hungry for continuous growth, knowledge and transformation, and humbled by the knowledge of how big this work is and how grateful I am to play a small in it.
I am committed to being authentic, vulnerable and trustworthy with my words and actions. I am who I am in my personal and professional life alike. What you see is what you get.
I am committed to keeping love and generosity at the heart of my work regardless of how my business may change and evolve.
I value efficiency and purpose. I believe I will be responsible for using the gift God gave me and am very serious about bringing it to as many individuals, couples and organizations as possible.
---
Mon, 14 December 2015
095 Coaches Corner with Geo Roberts
The goal of coaching is to accelerate a leader's development. Coaching speeds learning time, enabling leaders to make significant leaps in learning and behavior change in a matter of months rather than years.
Try Refer.Com free for 14 days. It is the software we use!!
Click Here for the resources from our interview with Geo
Our goal is to add value to you by addressing the questions you have submitted. Please comment below so we can include your question on the next episode!
Leadership and executive coach, Geo Roberts answers questions from our audience
What is the role of a leader?
How do I connect/develop/nurture the relationships with those I'm leading?
How do I influence my company's culture to one that honors Christ?
Resources
Bio
Born in Kansas USA, Geo spent 15 years in the USAF, 11 of those years as a fighter pilot and instructor trainer. This inspired Geo's passion for helping others achieve their potential. He has designed and delivered coaching training and leadership development programs for over 35 years attended by 1000's of people worldwide, and particularly in Europe He is an inspirational coach who has a passionate belief in the ability we have as people to make the permanent changes in attitudes and behaviors that lead to lasting performance improvement. This means he is able to get even the most intransigent of attitudes to shift from boardroom to coal face level.
---
Tue, 8 December 2015
094 Steve Haynes | How Your Workplace Can Be Your Mission Field
Equipping a new generation of entrepreneurs
Click here for the resources from our interview with Steve
---
Mon, 30 November 2015
093 Greg McKeown | Essentialism – The Disciplined Pursuit Of Less
In my mastermind group, I was recently sharing that I was stretched too thin and felt like I was entirely too busy but not productive.
Click here for all of the resources from our interview with Greg
I felt that my agenda was not my own and I was at the of other people and my calendar. A friend of mine recommended the book Essentialism which I downloaded after the meeting on audible and started listening to on the way home.
"You cannot overestimate the unimportance of practically everything."
― Greg McKeown
This book was the answer and has opened up a whole new life for me and is one of the first things I have every client I work with read. The author Greg McKeown is a best seller in the New York Times, WSJ and Amazon. I reached out to him for an interview and to my absolute delight he said he's love to.
This is one of my favorite interviews I have ever done. Not only are the concepts in Essentialism life changing but Greg is a Christian and he shares how the concepts and principles in the book came from his faith.
"We often think of choice as a thing. But a choice is not a thing. Our options may be things, but a choice—a choice is an action. It is not just something we have but something we do."
― Greg McKeown
The Way of the Essentialist isn't about getting more done in less time. It's about getting only the right things done. It is not a time management strategy, or a productivity technique. It is a systematic discipline for discerning what is absolutely essential, then eliminating everything that is not, so we can make the highest possible contribution towards the things that really matter.
By forcing us to apply a more selective criteria for what is Essential, the disciplined pursuit of less empowers us to reclaim control of our own choices about where to spend our precious time and energy – instead of giving others the implicit permission to choose for us.
Essentialism is not one more thing – it's a whole new way of doing everything. A must-read for any leader, manager, or individual who wants to learn who to do less, but better, in every area of their lives, Essentialism is a movement whose time has come.
"the pursuit of success can be a catalyst for failure. Put another way, success can distract us from focusing on the essential things that produce success in the first place."
― Greg McKeown
Resources
Essentialism by Greg McKeown
Disciplined Pursuit of Less – Article for Harvard by Greg McKeown
Twitter: @GregoryMcKeown
Bio
Greg McKeown has dedicated his career to discovering why some people break through to the next level—and others don't. The definitive treatment of this issue is addressed in McKeown's latest project: the instant New York Times and Wall Street Journal bestseller, Essentialism: The Disciplined Pursuit of Less. As well as frequently being the #1 Time Management book on Amazon, this book challenges core assumptions about achievement to get to the essence of what really drives success. McKeown is the CEO of THIS Inc, a company whose mission is to assist people and companies to spend 80 percent of their time on the vital few rather than the trivial many. Clients include Adobe, Apple, Google, Facebook, Pixar, Salesforce.com, Symantec, Twitter, VMware and Yahoo!. His writing has appeared or been covered by Fast Company, Fortune, HuffPost, Politico, and Inc. Magazine. He is among the most popular bloggers for the Harvard Business Review and LinkedIn's Influencers group: averaging a million views a month. McKeown has been interviewed on numerous television and radio shows including NPR's All Things Considered and NBC's Press: Here. Entrepreneur Magazine voted his interview at Stanford University the #1 Must-See Video on Business, Creativity and Success.
---
Tue, 24 November 2015
092 Jeff Gott | Who Else Wants Clarity of Purpose and Joy?
Jeff Gott was working his way up the corporate ladder as a consultant at Accenture and there's where God got ahold of him. It first took him to the mission field, then to an executive position at a major Christian publisher and now working to facilitate Kingdom generosity at WaterStone. On this edition of Eternal Leadership, listen to how God weaved all those seasons together to bring Jeff to a place of ever deepening faith and peace. Get encouragement for transition seasons that you or friends are going through!
---
Mon, 16 November 2015
091 Dr. John Townsend | Finding Success in a Culture of Entitlement
In today's episode, best-selling author, leadership expert, business coach and psychologist, Dr. John Townsend, joins us to discuss his latest book The Entitlement Cure.
Click here for the links from our interview with John
Dr. Townsend talks about how this attitude affects our behavior and relationships as well as how to confront others who are struggling with entitlement.
Here are my key takeaways from our interview
The Hard Way cures entitlement

Entitlement hurts

ourselves

and others

Entitlement is a rejection of reality

To change, we must want to change

Anything worth doing requires discipline

Positive change often starts with saying "I was wrong."
---
Tue, 10 November 2015
090 How To Create Outer Wealth & Inner Significance | Bill Watkins & Robert Mallon
---
Mon, 2 November 2015
089 Tina Marie Griffin | A Counter Culture Way To Raise Great Kids
Protect your family and yourself against the lies of the media
Click Here for the resources from our interview with Tina Marie Griffin
"Hollywood promotes a lie in the fact that there are no consequences. Consequences are a huge thing that Hollywood is not addressing and that's what's killing our younger kids, from STD's to suicide to all the things going on. if we would have positive entertainment coming out of Hollywood, I know the state of our youth today would be one hundred fold better than where it is today." - Tina Marie Griffin
It is impossible to turn on the television or the radio without seeing or hearing messages that go against everything we stand for as Christians. We are bombarded with glamorous images of premarital sex, drug abuse and alcoholism, and well as suicide and other self-destructive behavior. As parents, it is a daily battle to fight off the influences of Hollywood, the music industry and social media. How do we intentionally help our children to navigate this culture and cling to Christ to find their identity?
Join us today as we hear from former actress turned speaker and blogger, Tina Marie Griffin. Tina's background in Hollywood and the entertainment industry has given her a unique view into the real lives of celebrities, the double standards that some of them live by, and the pressures that surround them at all sides. Tina has seen first hand that what we see and hear is not the truth. Consequences are very real and it is imperative that we expose the real truth to our youth so that they can become leaders who can make a difference in our culture.
What you will learn:
Tina's background and the conversations that she has had with celebrities.

How parents sometimes feed the very problems they want to avoid.

That God will bless you for living differently. If you're persecuted by the world, you're doing the right thing.

How God led Tina into Hollywood to learn about the "inside" story and how she could help parents equip their kids to make wise choices.

The guilt and pressures that actors/actresses face every day.

The importance of finding identity in Christ.

Next steps to protect your family and yourself against the lies of the media.

How to make your children your priority and model a life that bears fruit.

The importance of being obedient to God.
"The biggest thing you can do is to be obedient to what God's calling you to do no matter the cost, to keep investing in your kids because you are training them up to change the world. You only have such a short amount of time to make a huge impact." - Tina Marie Griffin
Resources:
The Counter Culture Mom - Tina Marie Griffin's website and great resources for our audience
Bio:
Tina Marie Griffin grew up on a farm in WI and went to Hollywood to work as an actress at a young age. For a decade, she worked on numerous TV shows and movies. While working in LA, she wanted to learn as much as she could about the entertainment industry and she got a job as an assistant to a major casting director at Universal Studios to learn the inside scoop of the movie making business.What she learned became the reason Tina has been speaking to teens and parents for the past 11 years. In addition to sharing this message in schools, parent events, conferences and camps, Tina has opened for Third Day, Jeremy Camp, Jeff Deyo, Rotterdam November, The Museum, Chris August & Skillet. She is currently a member of Next Generation Alliance, a network of crusaders started by the Luis Palau ministry. Tina has four active children, Jacob, Levi, Eden & Stella, and knows first-hand the importance of creating a media-safe environment for her family. Being married to a co-visionary, her husband Luke has been the exact knight she needed. The Griffin gang resides in Missouri where they like to camp, cook and homeschool together!
---
Mon, 26 October 2015
088 Aaron Walker | Live a Successful AND Significant Life
Aaron Walker is a great leader and an even better human being. I'm very fortunate to be in his mastermind group and call him a friend. He truly looks out for others and has some interesting giveaways to all of YOU… The listeners of The Eternal Leadership Podcast.
Click Here to join the Eternal Leadership online get together on November 12th
For 19 years and counting, Aaron has taken classes from and has been coached personally by his friend, financial guru, Dave Ramsey. Spiritual mentors David Landrith and Bob Warren have impacted his spiritual life beyond measure. Two other disciplined mastermind groups, 48 Days led by friend Dan Miller and The Torch have played a role in his understanding of how to live a significant, successful life. Aaron incorporates education and learning opportunities into his daily routine, remaining informed of the latest tools and trends available.
[su_quote cite="Aaron Walker" url="http://www.viewfromthetop.com/"]You should fear missing an opportunity more than you fear failure.[/su_quote]
Businessman and Life Coach, Aaron T. Walker, has inspired many through his leadership, mentorship, and consistent pursuit of excellence. He enjoys helping others and believes experience is a great teacher. 35 years of entrepreneurship and marriage have given Aaron a wealth of experience. Aaron continues to reach new heights and broaden his perspective of the terrain by examining his experiences and growing from them.
[su_quote cite="Aaron Walker" url="http://www.viewfromthetop.com/"]I didn't know what I wanted to do, but I knew what I didn't want to do at an early age[/su_quote]
What you will learn
When considering true success, it's important to aim for significance.
A healthy balance between life and work isn't some far-fetched myth.
How to find the true calling Christ has for each of you
That being in a Master Mind group can radically accelerate your success
Having an impact on others pays more dividends than self-absorption.
Resources
Bio
Businessman and Life Coach, Aaron T. Walker, has inspired many through his leadership, mentorship, and consistent pursuit of excellence. He enjoys helping others and believes experience is a great teacher. 35 years of entrepreneurship and marriage have given Aaron a wealth of experience. Aaron continues to reach new heights and broaden his perspective of the terrain by examining his experiences and growing from them.
For 19 years and counting, Aaron has taken classes from and has been coached personally by his friend, financial guru, Dave Ramsey. Spiritual mentors David Landrith and Bob Warren have impacted his spiritual life beyond measure. Two other disciplined mastermind groups, 48 Days led by friend Dan Miller and The Torch have played a role in his understanding of how to live a significant, successful life. Aaron incorporates education and learning opportunities into his daily routine, remaining informed of the latest tools and trends available.
It only took a few years as a partner with David Patton Construction LLC for Aaron to help take the business from doing one to two projects per year to a multi-million dollar company, voted number one builder for three consecutive years by Nashville's House & Home & Garden Magazine's People's Choice Awards. He sold his retail business to Cash America USA, a Fortune 500 company. In addition to being the owner of eight lucrative businesses, Aaron participates in civic endeavors.
Through his participation in personal accountability groups, Aaron mentors 11 individuals weekly now and has for over five years. The Eagles Group, a collection of Nashville's most respected leaders met weekly for over a decade. At his local church, Aaron is an active member, team leader, Deacon, and teacher.
Aaron values his time spent with family and friends. Sharing the past 35 years with his lovely wife Robin has been nothing short of spectacular. His two fantastic daughters and champion sons-in-law have given Aaron & Robin four beautiful grandchildren. When time allows, Aaron enjoys hunting, fishing, golf, and is an avid reader. A graduate of George Washington University (Economics), Johnson lives in Portland, Oregon. He considers himself a full-time student of books and a bad chess player in good practice.
---
Mon, 19 October 2015
087 Chris McCluskey | Who Else Wants To Accelerate Their Results?
If you are looking at a life change, get rid of a Plan B and develop a mindset where there isn't a back door.
Click Here for the resources from our interview with Chris
Knock and keep on knocking and it will be opened. Now, will you step through and will you be faithful? Will you stay the course not if, but WHEN the challenges come? And we don't get spooked so badly when those challenges come. You just modify plan A and find a way around, over or under. Keep pressing to get through to the fullness of what you feel God has really called you.
Chris McCluskey
As you've listened to our Eternal Leadership Podcast, you have no doubt heard numerous references to Christian Coaching. You may have looked into it yourself, whether to learn more about it or to hire a Christian Coach to help you bring the best out your business. It's a movement that our guest believes will be fundamental to churches and businesses worldwide as Christians seek to integrate their faith with the marketplace.
Join us today as we hear from the "Father of Christian Coaching", Chris McCluskey. Chris is the founder and president of the Professional Christian Coaching Institute. His journey from Christian psychotherapy into coaching was a call from God that required him to take a leap of faith and answer some hard questions. Christ will share his story and give a clear understanding of the definition of Christian Coaching and what it can do for individuals and our culture. You won't want to miss this insightful episode.
What you will learn:
How Christian Coaching is different from Christian Counseling

Coaching looks toward the future while counseling deals with the past.

Why the wave of Christian Coaching has been so successful.

The difference between the "outside in" model and the "inside out" model.

If you are looking at a life change, get rid of a Plan B and develop a mindset where there isn't a back door.

What is the future of Christian Coaching?

How well-known Christian leaders in business are integrating Christian coaching into the marketplace.

The importance of looking for the answers to our questions inside of us, through the Holy Spirit.

Where to find more information on Christian Coaching and how you can influence people by bringing out the best in them.
I think what I had was a front row seat to the dismantling of the family. Here I was being so close to other people's battlefields that eventually you become shell shocked. You can't believe the amount of pain and trauma that families were facing. The Lord introduced me to this new field called life coaching. It was about vision, it was about growth. It wasn't about brokenness and healing in the past. It was about what could be, what's possible, and I saw the immediate connections with our faith and worldview and God's calling on our lives. And the rest is history.
Chris McCluskey
Resources:
Bio
Chris McCluskey is a visionary leader who pioneered thew world of Christian Coaching. in 1998, Christ transitioned entirely out of his ownership of the largest Christian psychotherapy practice in Tampa Bay into full-time coaching as a solo practitioner in his new business, Coaching for Christian Living, Inc. He is the founder of Professional Christian Coaching Institute. Chris has presented at more than 50 national and international conferences. He and his wife, Rachel, are best-selling authors of the highly-acclaimed marriage book When Two Become One. They are frequent guests on popular Christian radio and television shows. Chris and Rachel operate Professional Christian Coaching Institute and Coaching for Christian Living from their ranch in the foothills of the Ozark Mountains in south-central Missouri where they homeschool their seven children. Chris' passions include music, the performing arts, and nature, but most of all his family.
---
Tue, 13 October 2015
086 Bruce Van Horn | The One Key To Running The Race Well
Click Here for the resources from the interview with Bruce
---
Tue, 6 October 2015
085 Kim Avery | God, Why Is This So Hard?
Build a foundation on bedrock and every structure will stand during the storms
Click here for the resources from our interview with Kim
---
Tue, 29 September 2015
084 Rich Marshall | How to become an EPIC Leader
The marketplace is one of the best places for ministry
Click Here for the resources from our interview with Rich
"I tell people it's really inappropriate for you to walk into your marketplace and say 'hey, God has called me to minister to you.' So don't ever say anything about it. Let it happen on His schedule and off work time mostly, because otherwise you're going to be known as that Bible thumper. So, let's back up and get a view of what ministry in the marketplace is. It's totally different than ministry in the church, and if we can understand that, and making ethical decisions is one of those things, just doing the right thing. And I think God's call to purity in business is one of His highest calls."- Rich Marshall
If you are a believer, God has called you to minister to those around you right where you are. You don't have to be a pastor or work in a Christian ministry, you just have to ask God to use you in a way that honors Him each and every day. Your business can be your ministry, even if you don't, or can't, talk about Jesus openly.
Join us today as we talk with Rich Marshall, one of the pioneers of the modern marketplace ministry movement. Rich will share some wonderful examples of how God has used business professionals to change their companies, one life at a time. His E.P.I.C. system, Ethics, Principals, Integrity, and Character, is a proven, God-ordained way to have a lasting influence on your workplace.
What you will learn:
The importance of Revelation 1:6 "And hath made us kings and priests unto God the Father; to him be glory and dominion for ever and ever. Amen.

If you're called of God, you're called to serve Him right where you are.

Ministry in the work place doesn't always mean starting a prayer meeting or Bible study at work. It means living with integrity and purity and praying about people and business transactions.

The importance of starting your day with asking the Lord to use you.

One person can change the workplace if you are the presence of Christ.

The business world does not have to be evil and sinful.

The importance of patience. Change won't necessarily happen overnight.

How to strike balance in brining God into the workplace without being a Bible thumper.

You may not always know what lives will be touched, but they will.
"You might wonder how i got involved in corporate training. It's because everything i learned in corporate training I learned from the Bible." - Rich Marshall
Resources:
Books: God at Work volume 1 & God at Work volume 2 by Rich Marshall
Book: There's No Such Thing as "Business" Ethics: There's Only One Rule for Making Decisions by John Maxwell.
Bio:
Rich Marshall is an international speaker and trainer. Rich brings over 40 years of in depth knowledge and hands on experience in pastoring, church planting and now business consulting and counseling within both the private sector and the non-profit sector of businesses. Rich and Wilma Marshall founded ROI, an inspirational and equipping ministry to the business community.
---
Wed, 23 September 2015
Extra - Being Faithful In The Small Things - Os Hillman
Encouragement if you are going through the pit
---
Wed, 23 September 2015
083 Os Hillman | Keys To Becoming A Kingdom Entrepreneur
Whatever You Do, Work at it With All Your Heart
Click Here for the resources from our interview with Os
"I believe that God has given each of us a mandate to solve a problem. And when we begin to solve problems, we begin to have influence. Because culture doesn't care who solves their problem, they just want their problem solved. So I believe that influence is a result of a fruit of our call, not a goal."- Os Hillman
Colossians 3:23 says, "Whatever you do, work at it with all your heart, as working for the Lord, not for human masters." Whether you work in the secular world, or whether you work for a ministry, everything you do with a motive to serve God is part of living out your faith. Work is ministry, regardless of your job.
On today's podcast, we will talk with Os Hillman, president of Marketplace Leaders. Os went through a very difficult period in his business and personal life, but God used that time to bring good out of a painful situation. This experience has given him a unique perspective on how to help others who are going through similar circumstances. He also learned that it's important to take our relationship with God into every aspect of our lives, including our business endeavors.
What You Will Learn:
There does not have to be an iron curtain between the business world and the spiritual world.

Understanding God's view of work.

How to apply the Bible to your field of professional work.

The Strategy of the 7 Mountains

How you can have an influence.

The 4 attributes of a Christian in the marketplace.

The importance of being faithful to the small things.
"It's not a reigning over people, it's using the spiritual authority of the Holy Spirit to be able to pray things in to existence. To be able to be his witnesses in the Earth. To be able to share the gospel, to be able to solve problems. That's what I mean by authority, not to dominate another person, but to represent Heaven on Earth."- Os Hillman
Resources:
Book: The Upside of Adversity by Os Hillman
Extra Audio: A Story of being faithful told by Os Hillman
BIO:
Os Hillman is president of Marketplace Leaders, an organization whose purpose is to help men and women discover and fulfill God's complete purpose through their work and to view their work as ministry. He is an internationally recognized speaker on the subject of faith at work and the author of 14 books and a daily devotional called TGIF Today God is First. Os has been featured on CNBC, NBC, LA Times, New York Times and other national media. He is also president of Aslan, Inc. Os serves on the National Day of Prayer Committee and is national board member of The Jesus Alliance.
---
Tue, 22 September 2015
082 Bob Biehl | Stop Setting Goals
There is a difference between a leaders goals and priorities
Click Here for the resources from our interview with Bob
"People know who they are, but other people try to force them to be what they're not. As a result, they're miserable. They're unhappy. They're frustrated. They're often angry. And I'll tell you what our role is, I believe is to free the person to be who they are. And if they say I'm not a goal setter, don't force them to set goals. If they say I'm a problem solver, well, let them solve problems."-Bobb Biehl
Are you a goal-oriented person, a problem-oriented a person, or an opportunity-oriented person? As a leader, do you know how to tell the difference in these types of personalities among your team and how to help these personalities work together? Would you be willing to stop setting goals?
Join us as we talk with Bobb Biehl, an executive mentor who has consulted personally with over 500 senior executives. Bobb will share his strategies for strengthening leaders and executives, helping them find clarity in their lives and their organizations. In a world where everything seems to be goal driven, you will get an eye-opening perspective on how to relax and maximize the strengths of those around you.
What you will learn:
3 areas that leaders can be strengthened: clarity of focus, gathering the right team, and learning how to handle money.
How to overcome anxiety and doubts about leadership.
The difference between situational confidence, life confidence, and God confidence.
The difference between goals and priorities.
4 Levels of Thinking
"Well, a lot of people feel, or teach, even, that without goals, you can't get anywhere. That's nonsense. A lot of people feel like to be a leader, you have to have goals. That's nonsense as well. They feel like, well, you can lead something, but you can't be a president, or a senior pastor, or an executive director, without having goals."-Bobb Biehl
Resources:
Book: Stop Setting Goals If You Would Rather Solve Problems by Bobb Biehl
Bio:
Bobb Biehl is an executive mentor and has consulted with over 500 senior executives since 1976. He has created over 50 tools in the area of personal and organizational development. Prior to starting Masterplanning Group in 1976, he was on the executive team of World Vision International. He has been on boards of directors for Jesus People International, Focus on the Family and a publicly traded corporation. Bobb married Cheryl in 1964. They live in Scottsdale, Arizona and have 2 adult children, 2 grand-children and 4 great grand-children.
---
Thu, 17 September 2015
081 Seth Williams | Extraordinary leaders have this one trait in common
Extraordinary leaders have the ability to understand how their emotions affect their behavior and and how those emotions have impact on other people around them.
Click here for the resources from our interview with Seth
---
Tue, 15 September 2015
080 Garris Elkins | Develop margin even if you don't have time
Find a Way to be Unproductive
Click here for the resources from our interview with Garris

"I've found that there are not many margin spaces in the life of a leader where you're not required to be productive. And so, you've gotta have a place where you're not productive so that you can end up releasing what God gives you in the future."-Garris Elkins
Pastor and author, Garris Elkins has a heart for the next generation. Garris, like many new pastors, had struggles and difficulties he wanted to quickly overcome. It was through these experiences that he realized how to discover the goodness in places that may seem "hopeless" and that God wants us to embrace those failures as we move forward with hope.
Join us as we talk with Garris about his journey to becoming a writer and his desire to encourage leaders. In his book, The Leadership Rock, Garris has collected the good, the bad and the ugly of leadership. His goal is to share stories to let people know that leadership is not always the mountaintop it appears, but that the true lessons are often learned in the valleys.
What you will learn:
How to see struggles as a place to find hope

Why it's important to love just that one person, even "Gladys the drunk"

Not everything is supposed to look successful to be successful.

How to be content with God, even when results don't follow.

Why focusing on the numbers game can often lead to depression.

The importance of studying the history of the clientele you are working with.

How to create margin and learn the importance of being unproductive.
"God never leads us forward by judgement. He always calls us forward through hope." -Garris Elkins
Resources:
www.garriselkins.com for more information, YouTube videos, and Garris' blog
The Leadership Rock by Garris Elkins
The Garris Elkins YouTube Channel
Bio:

Garris Elkins has been called by God to raise up a prophetic generation who will speak to the cultures of our world with the empowered voice of Heaven. Garris' ministry seeks to align people with their God-defined destiny through teaching, writing and prophetic ministry. Garris and his wife, Jan, live in Southern Oregon. They enjoy walking in the hills that surround their home and lingering over a good espresso.
---
Thu, 10 September 2015
079 Mike McCausland | The only way to solve a problem without creating a mess
He Who Solves the Problem, Owns the Solution
Click Here for the resources from our interview with Mike
"I never realized how hard it was to help somebody and actually not hurt them. And a lot of people are out there doing things that they really believe because they have a good intention to help, are helping people, but the reality is it's actually doing more harm than good." -Mike McCausland
Michael McCausland, Founder and Executive Director of Sustainable Communities Worldwide, tells a story about a village in Africa where the women were walking 3 hours round trip to get water for their village. A non-profit group came into this community and thought it would be helpful to build a well in the village so the women would not have to walk so far for a needed resource. It was a surprise to everyone when the community started to fall apart. Why? Because those women were solving many of the village issues during their time of walking and talking. The desire to solve a problem ended up causing unintended consequences.
On today's episode, we will hear about Mike's journey from a career in nuclear power plants to humanitarian work in over 130 countries. James 1:27 was his call from God to make a difference in the lives of others and he quickly learned that helping people can sometimes hurt them. Sustainable Communities Worldwide shows villages and leaders around the world how to come up with their own solutions. Many of these same principles can also be accomplished in corporate settings.
What you will learn:
As a consultant, you never try to solve the problem. Instead, you help figure out the solution to the problem.

"He who solves the problem, owns the solution"

What happens to a culture who has been trained to seek others to solve their problems.

The importance of community resiliency.

The importance of cause and effect relationships.

How entrepreneurs are creating business in other countries.

Transferring the concept of ownership to the workforce.
When you begin to create that dependency, people don't try to fix their own problems. It stifles innovation. It destroys dignity, and hope, and creativity. We've all been given a gift by God, and we've been given resources by God for our own solutions, but we don't look for them when other people give us free stuff, and we just begin to look to others for our solutions and that's happening all over the world.
Mike McCausland
Bio: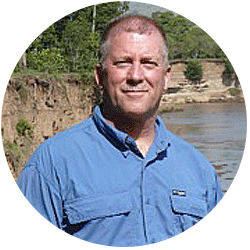 FOUNDER, EXECUTIVE DIRECTOR of Sustainable Communities World Wide. Since 1993 Michael has been working in the international aid arena. In 2001, he was a Founder of HISG, a non-profit established to bring business practices to humanitarian aid and development. The lessons they learned about building local capacity to break the crisis of dependency led to the launch of Sustainable Communities Worldwide.
Resources:
Sustainable Communities Worldwide
email address: mmccausland@scworldwide.org
---
Mon, 7 September 2015
078 Jeff Goins | What If You Knew Your Life Purpose?
What If You Knew Your Life Purpose?
Click Here for the resources from our interview with Jeff
---
Fri, 4 September 2015
077 Cheryl Scanlan | The Refiner's Fire
All things work together for His Good
Click Here for the resources from our interview with Cheryl
"Where is the pressure coming from right now? Is it pressure to perform? To make the numbers? To please? Is it a compulsion? I am compelled. Or am I pressured? I believe the compulsion comes from the spirit. The pressure comes from the world." - Cheryl Scanlan
As a former executive of a multi-million dollar firm in New York City, Cheryl Scanlan has a strong sense of business. This professional background, her love of God and her desire to see others develop their leadership skills as Christians, led her into Christian coaching in 2004 after a life-threatening experience.
On this episode of Eternal Leadership, we will hear Cheryl's journey and how her deep faith in God's promises has sustained her through a difficult battle with Lyme Disease. She has an amazing appreciation for the life God has given her and she wants to make it count by speaking into the lives of others and encouraging their God-given abilities.
What you will learn:
What is your responsibility?

How to operate from a place of humility.

How to understand where pressure is coming from.

The importance of giving yourself permission to feel small.

How to discern the presence and guidance of the Holy Spirit.

The importance of taking risks and making mistakes.

Don't hide the gifts and talents that God has given you.
"The reality is that unless we are starving for Christ, and what he has to give us, we're not going to receive it. We have to be ravenous"-Cheryl Scanlan
Resources:
The Professional Christian Coaching Institute
Bio:

Cheryl Scanlan, MCC, CMCC, BCC is president of Way of Life Coaching, LLC (WOL), a full-service coaching company that is focused on both the professional and personal development of its clients and is creator of the Promised Land Living Process. She is a Leadership Development Coach and Facilitator and a professional speaker on time management and work/life balance. She also coaches a color guard. Cheryl and her husband, Tom, have two sons.
---
Tue, 1 September 2015
076 Jared Easley | Starve The Doubts
Being Successful as a Normal Person
Click here for the resources from our interview with Jared


"If you wanna be successful, there's a couple things you need to do in life. You need to treat others the way that they want to be treated. Always be yourself. And then you need to starve the doubts. And what I found over time is there's some really good takeaways from that and in the way you treat people and finding your authentic voice and authentic self."- Jared Easley
Just a few years ago, Jared Easley was a project manager for his company, living in Florida with his wife and daughter. He was doing the right things, following the rules, and going above and beyond for his clients. The day came when the CFO called Jared into his office to give him the news that he had been let go due to cutbacks. While this was a disappointing time for Jared, he used that point in his life to develop his own entrepreneurial ideas and offer encouragement to others.
Join us on this edition of Eternal Leadership as we talk with Jared about the success of his podcast, Starve the Doubts. Jared describes himself as a "normal guy" and questioned what he had to give. He discovered that it's okay if you don't have a big story or a wealth of expertise. Sometimes, just having conversations with people who do have a lot of wisdom can be an encouragement to others.
What you will learn:
A life of significance begins with your relationship with God.

How to navigate the doubts in your life and fulfill the potential that God has for your life.

That it's okay if everything is not aligned perfectly.

Don't judge a book by it's cover.

The true meaning of success and real wealth.

The importance of surrounding yourself with people with similar goals and passions.
"I'm reminded constantly that God gives us our daily bread and that being rich is not defined by money. And it's so easy to get caught in that and I get caught in it, but I realize that true wealth, or what it means to really be rich, is found in your relationships."-Jared Easley
Resources:
Bio

In the past couple of years, Jared Easley has started a podcast, Starve the Doubts, written a book, and co-founded the world's largest International Podcasting Conference. He has been featured on Entrepreneur.com & the Huffington Post.
---
Thu, 27 August 2015
075 Scott Boyer | A New Business Model For Kingdom Impact
Changing Business As Usual To Change The World
Click Here for the resources from our interview with Scott Boyer


"There's something we could do to use a for-profit company in the United States as the financial engine but work with a not-for-profit to provide support to under resourced patients around the world."-Scott Boyer
Scott Boyer spent 27 years working in the pharmaceutical business and was familiar with the sales of products in all areas of the world. It was during this time that he realized that the wealthiest countries had the most significant sales, but the "rest of the world", the ROW countries, where the majority of the people live, didn't have access to life-changing medications or treatment.
Join us as we talk with Scott about his vision for helping people living with epilepsy in under-resourced areas of the world. Through the ROW Foundation, which he founded in 2014, Scott has united the for-profit sector with the not-for-profit sector to make a difference in the lives of those who otherwise could not get medical care.
What you will learn:
How to make a difference using what you already know.

How to discern when the time is right to take a risk.

How to step out in faith in a way that just might change the world.

How you can support the ROW Foundation
"I want to do whatever I can to give it back, to build this model to help under-resourced people. And basically spread love, be the hands and feet of Jesus Christ and help those less fortunate around the world that, honestly, could be treated very easily with inexpensive medications." -Scott Boyer
Resources:
Bio:
Scott Boyer has almost three decades of experience in the pharmaceutical industry and has led the sales and marketing efforts for numerous branded drugs for Abbott and Bristol-Myers Squibb. Scott has a passion for creating a pharmaceutical model that provides medications to all patients. His education includes a B.S. in Business Administration and Management from Morningside College.
---
Tue, 25 August 2015
074 Gary Wood | A Powerful Model For The Clarity You Seek
A 5 Step Approach For Clarity That Will Accelerate Outcomes
Click Here for the resources with our interview with Gary

"What do I need to get to that particular outcome? What needs to happen? What could possibly hold me back from getting there? What attitudes might be in the way? What might externally affect me? All of those things that make up the foundation of good decision making, I need all of those pieces in place. That's clarity." - Gary Wood
Are you a Christian business leader who has burned out or is on the verge of burn out? Do you know what outcomes you want to achieve but don't know how to make them happen? Have you found yourself at a plateau and can't figure out how to move forward?
Join us as we talk with Gary Wood, a master certified Christian Coach. Gary and his wife left their careers, stepped out on faith, and followed God's leading. He now helps business leaders, executives and professionals beat burn out or avoid it completely by helping them find clarity. Gary will share God's model for clarity and how to find meaning and purpose.
What you will learn:
How God's model of clarity can be applied to our business and personal lives.

How to identify problems and zero in on the one area that will make the most difference.

The close connection between clarity and outcomes.

How to determine what direction you are moving.

The importance of taking ownership.

How to gain momentum and move forward.
All of the methodologies you have learned and the tools you have can be incorporated into the clarity model.
"If I'm building a bridge across a river, I have to know exactly where I am starting and where I wanna get to before I can even determine what that bridge is gonna look like and what I build it out of and what's gonna allow me to do this the most efficiently."- Gary Wood
Resources:
http://gewood.com/clarity-school/
Bio:
Gary Wood, PCC, CMCC, BCC has decades of experience and expertise in business, non-profit and ministry environments. Over that time he has played a respected role in training, developing and building into the lives of hundreds of leaders who make significant contributions worldwide.
Since 1998, through his professional coaching firm, G.E. Wood & Associates, Gary has worked with an international clientele of executives, leaders and professionals across a broad range of personal, professional and organizational concerns.
He is frequently retained to help individuals deal with burnout and by corporate, government, small business, nonprofit and ministry leaders to get clarity and find solutions to problems that are impacting progress on causes, projects and programs of importance.
Gary is the immediate Past President and Director of Christian Coaches Network, a support and credentialing organization for professional Christian coaches, many of whom were trained at PCCI.
Gary is a designated Professional Certified Coach (PCC) through the International Coach Federation, a Board Certified Coach through the Center for Credentialing and Education, and a Certified Master Christian Coach through Christian Coaches Network.
Gary works from his office in the beautiful Muskoka region of Ontario, Canada. He is married to Alice who he fell for in Grade 8.
---
Thu, 20 August 2015
073 Chad Hall | The Power Of NO
Leaders That Work In Their God-Given Strengths Are High Impact
Click Here for the resources from our interview with Chad
"I really believe God intended work to be a part of a thriving life. A life in which we flourish and experience well-being. It's so important that we work. It's just meaningful. But like anything else we can overdo it, we can do it in some misguided ways and what God intended as a good becomes a harmful aspect of life." - Chad Hall
Chad Hall felt called to the ministry at the young age of 19 years old. He started off as an associate pastor, became a pastor, and later became a staff member in the Baptist denomination. It was here that he stumbled upon the career of Christian coaching and drawing out other people's expertise.
On this episode, Chad will discuss strategies on how to be an effective coach. God is not only working in the church, but He is working in the business community and other non-profits. Being a ministry leader often does and should extend behind the church doors into our professional lives. Our outreach is through our "water cooler" conversations, our attitudes in team meetings, and the way we care for our co-workers.
What you will learn:
The difference between coaching, training and consulting

That one of the most important leadership skills is the ability to say "no"

The core issues that challenge the ability to say "no"

How to balance your own confidence without edging God out

The importance of being a humble leader

How to look at your life like a story. What chapter are you in?
"Sometimes we think that work can only be important if I can share Christ and get someone saved. And that's great. I mean, certainly love to see that, workplace evangelism. But I think we also need to be equipped with a vision for how our work really connects to what God's doing in the world." - Chad Hall
Resources:
Experiencing God by Henry Blackaby
Every Good Endeavor by Timothy Keller
Bio: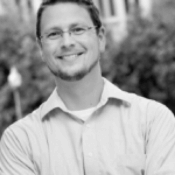 Chad Hall has been coaching leaders in ministry and business since 2002 and currently serves on faculty and as Director of Coaching at Western Seminary in Portland, OR. He has applied coaching first as a denominational leader with the Baptist State Convention of NC and later as an internal coach with software leader SAS Institute. He has also served as a pastor and church planter. His publications include Coaching for Christian Leaders: A Practical Guide (2007, Chalice Press) and Faith Coaching: A Conversational Approach to Helping Others Move Forward in Faith (Coach Approach Ministries, 2009). He has also written frequently for Leadership Journal. He lives with his wife Holly and three children in Hickory, NC.
---
Mon, 17 August 2015
072 Sandra Crawford Williamson | Why Are Working Women Unplugging From Their Churches?
How To Help Them Stay And Thrive!
Click Here for the resources from our interview with Sandra

"There are a lot of professional woman out there that are very, very involved in their local church and they don't feel included or utilized or acknowledged in any way for their specific gifts within the church." Sandra Crawford Williamson
As a professional, single woman who didn't marry until she was 36, Sandra Crawford Williamson encountered 7 churches in 12 years in which she couldn't find a spot to engage and use her God-given talents. She couldn't participate in many of the women's events and felt unseen or "camouflaged".
71% of women with children under 18 years old are working outside the home. Many of them want to be connected and want to be involved with their local church, but they are having a hard time finding their "place". Sandra sheds light on the unique needs and talents of professional women and how they can become more engaged in their local church.
Join us as we have Sandra back on the podcast. Her first episode 'What 9/11 Taught Me' is one of our most popular episodes. Sandra is the co-founder of 4word Women and she shares about her journey and her desire to help professional Christian women achieve their God-given potential.
What you will learn
4 reasons that working women unplug from their local church.

1. The examples from the pulpit don't pertain to them.

2. They don't feel appreciated or utilized.

3. They feel lonely because they don't fit into one of the "buckets".

4. The women's events don't fit into their schedule.

How to tap into the resources and talents of these professional women.

How to find times for gatherings and events that fit into their schedule.

How professional women can be best reached on a typical Sunday morning.
"So there's a lot of women out there whose gifts are in the work force and whether they choose to be married or to be a mother or not, these women are just as engaged in church as the women that have chosen to use their gifts full time in their home." - Sandra Crawford Williamson
Resources
4WordWomen - Connecting, leading, and supporting professional women to achieve their potential
"Work, Love, and Pray" and the companion Work, Love, Pray Study Guide by Diane Paddison & Sandra Crawford Williamson
Why Are Working Women Starting To Unplug From Their Churches?
Bio

Sandra is a seasoned executive, Wall Street industry expert, author, and public speaker who was most recently Chief Marketing Officer for a $3 billion advertising agency. She also serves as COO for 4word, a nonprofit that serves workplace women.
After being in NYC on 9/11, surviving cancer and other personal loss, Sandra's authentic, nothing held back story of perseverance and hope is inspiring to all. Sandra also brings over 20 years of general management, marketing, and sales experience, and is founder and CEO of Crawford Consulting. She also serves as a global industry expert for Coleman Research Group in most things digital, marketing, sales, mobile, and social media.
In addition to her MBA, Sandra has been media trained, was invited into the global CMO Club, and has hundreds of hours of on-camera work to her credit. She is a MENSA member, serves regularly in her community, and enjoys anything international. Sandra has a heart for people, especially professionals trying to juggle it all, since she was married later in life and is now a proud wife and mother of three wonderful children nine years old and younger.
---
Thu, 13 August 2015
071 Dave Sanderson | Leaders Are Last - Surviving The 'Miracle On The Hudson'
"Why I Chose to Be the Last
Passenger Off of the 'Miracle on the Hudson' Airplane"
Click Here for the resources from our interview with Dave
"I think God needed to have leaders on that plane who not only believed in His mission but also really had to be there to help and support other people, and be a proof statement for other people that good things do happen when people do the right thing." –Dave Sanderson
Dave Sanderson was not supposed to be on the now infamous US Airways Flight 1549. Yet, the miracles that happened that day and the choices that he made changed his priorities forever. He is now convinced that the downed airliner in the icy Hudson was exactly where he was supposed to be.
Dave Sanderson traveled 100 days a year on the job. He worked hard to make sure his family was well provided for. He wanted to be an achiever. In this episode, he shares how he has turned everything upside down and made giving back and contribution his number one priorities.
"You've got 155 people on a plane that didn't know each other, who didn't care about each other, all of a sudden pull together to do something that has never been done before. That's one of the really key things that came out of this is the power of when you have a mission in life and have a commonality of that mission, you can achieve anything." –Dave Sanderson
You Will Learn:
How to succeed by doing the right things

How to harness the power of a shared mission

How to make the right choices in times of crisis

How to add value to others—and ENJOY the process!

Don't just survive; Thrive!
Resources:
Dave Sanderson Speaks Website
Dave speaks around the world and will help you create a culture of servant leadership that yields results
Brace For Impact by Dave Sanderson
What Passengers of Flight 1549 Want Others to Know About Second Chances: "Brace for impact." Three simple words that proclaimed to all 150 passengers on board US Airways Flight 1549 on that cold, crisp New York afternoon of January 15, 2009, that their plane was about to go down in the icy Hudson River. Three simple words that churned up their fear that the next two minutes would be their final moments on earth and spurred their most heartfelt, spontaneous prayers. We all know about the stunning tale of survival against all odds that followed. But there is a different, more meaningful, and more timely story that has yet to be fully told. What happened to these passengers when they went home to their families, their homes, their jobs, and everything else familiar but somehow not the same? What has been the real impact, not of a disastrous crash but of a gift of a 'new' life? What can any of us learn from the honest and open sharing of ordinary people who came back from the brink of death? Brace for Impact answers these questions and more by taking you inside the hearts, minds, and souls of twenty-five passengers and first responders and what life is like after near death
Bio
Dave Sanderson is an inspirational survivor, speaker and author. His thoughts on leadership have made him a nationally sought-out speaker. When US Airways Flight 1549, or "The Miracle on the Hudson," ditched into the Hudson River on January 15, 2009, Dave Sanderson knew he was exactly where he was supposed to be.
The last passenger off the back of the plane on that fateful day, he was largely responsible for the well-being and safety of others, risking his own life in frigid water to help other passengers off the plane.
Despite the hazards to himself, Sanderson thought only of helping others, and emerged from the wreckage with a mission: to encourage others to do the right thing. In this stirring presentation, Sanderson shares the story of Flight 1549, revealing the inner strength it took to make it through the day, and how teamwork, leadership, and state management can help overcome any obstacle.
---
Tue, 11 August 2015
070 Joel Boggess | Action Brings Clarity
Your Voice Needs To Be Heard
Click Here for the resources from our interview with Joel

"What's the most essential thing I could be doing. Right now to be able to move things forward, unfortunately that's a question that often goes unanswered." - Joel Boggess
Joel and his wife Pei have one of the best podcasts on leadership and reaching your dreams called ReLaunch. As we started this podcast they both became close friends and equipped me on how to follow my dreams. Here is what Joel shared with me - "If you believe God wants you to prosper in different areas of your life, including your bank account, Then you're going to do whatever it takes to make that come to fruition."
Joel has interviewed hundreds of successful leaders and entrepreneurs. In this episode he shares what he has learned over the course of long career in radio and now in podcasting. You won't want to miss this one! Thank you Joel for who you are and for sharing such deep wisdom and experience with our audience!
"The decision to succeed comes before the plan. So my advice would be make sure you make a solid decision first, and that requires a little bit of effort and a lot of faith." - Joel Boggess
What you will learn
How to successfully make a pivot towards your dreams

What is the mindset of those that relaunch successfully

How to create a team around you to find the next big thing in your life

That it takes faith to have the courage to follow your heart

The 4 Key steps to make a transition in your life
Resources
Bio

Media coach, Radio Host and #1 Bestselling Author
Joel Boggess is the host of the "ReLaunch" show, and the author of the #1 Amazon bestselling book – Finding your Voice.
Joel is passionate about sharing fresh ideas, success tips and inspirations through real life stories. He is a "natural" with broadcasting, and he enjoys teaching podcast and radio show hosts on how to book great guests and have engaging interviews.
Joel's vision: by May 2017, after 3 years of "ReLaunch", he would have helped 200,000 LISTENERS to LEARN TO BELIEVE THEMSELVES AGAIN.
---
Thu, 6 August 2015
069 Dean Miles | Coaches Corner - Great Leaders Start As Great Followers
Leadership Principles Don't Change But Styles Do
Click Here for the resources from our interview with Dean
"You have to first be an excellent follower, before you'll ever be an excellent leader, and I'm really thinking that, that's more true every time I see it happen in front of my face." - Dean Miles
Samuel Johnson once said, "People need to be reminded more often than they need to be instructed." We KNOW how to be good business leaders, managers, spouses, parents, and followers of Christ, we just often don't DO what we know.
Join us as we talk with Dean Miles, founder and president of Bridgepoint Coaching and Strategy Group. Dean's past experience working with the Drug Enforcement Administration paired with his sales and business experience has helped him learn about body language, management, and how we react when faced with the truth. His goal is not to heap more instruction, but to remind people of what they already know to be true.
What you will learn
How to create a culture that attracts and retains younger people.
How to transfer leadership skills to the next generation.
How to maintain balance and juggle the different roles in your life.
The difference between leadership style and leadership principles.
Those that follow best become the best leaders.
How to have mutual purpose and mutual respect when working with a group of people.
How to take the negative connotations away from being a great follower.
"There is a difference between leadership styles and leadership principles. Principles are timeless. Leadership styles, however, have an expiration date." - Dean Miles
Resources
Bridgepoint Coaching & Strategy Group
Bio

Dean is the founder and president of Bridgepoint Coaching & Strategy Group. Since 1996, he has been coaching and facilitating programs for groups and individuals around the country on many organizational, interpersonal and personal topics. With his extensive coaching and training background, Dean has partnered with executives, managers, and front-line employees. Dean's experience in the fields of manufacturing, mining, aerospace, financial services, health care, oil and gas, rail services and non-profits demonstrates his ability to quickly adapt to the unique needs of each industry. Dean has been described as staggeringly perceptive.
---
Tue, 4 August 2015
068 Joel Louis | Is Life Balance a Myth?
An Extraordinary Life Is Not An Either/Or Proposition
Click Here for the resources from our interview with Joel

"Some people will remember the day you were born, some people will remember the day you died, but most are gonna remember that dash, right, that mark in between those two dates. And what is it that you want people to remember?" – Joel Louis
As busy entrepreneurs and business people, it is often a daily struggle to find balance in life. It is vital to stay connected to God, your spouse, your children, and other important people in your life. How do you keep those plates spinning and still find joy in your life?
In today's episode, we will hear from entrepreneur, Joel Louis who has a show called the Startup Dad Headquarters Podcast. He is a husband, a father, works full time, and is an entrepreneur. Joel will share the importance of being intentional in every aspect of your life. Pursuing your dreams, using your talents, and staying connected with your family doesn't have to be an either/or proposition if you know how to prioritize.
What you will learn:
How to connect with the calling in your life

How to embrace the gifts and talents that God has given you

How to find joy right where you are

Why saying "yes" to one thing means you have to say "no" to something else
"What's the most important thing in your business, in your life right now? Focus on that and then when you get the chance, come back and pick up the pieces from that other stuff that you let go by. But we can't balance everything. It's a balancing act and we gotta just make sure we're prioritizing the most important things in our lives, and then when we get some extra time, swing back around."– Joel Louis
Resources
Start Up Dad Headquarters – Outstanding podcast that is on my personal playlist!
Bio

Hi, I'm Joel Louis founder of Startup Dad Headquarters (HQ). I'm on a mission to help extraordinary Father's of today who are / want to be fully engaged in every aspect of their children lives and who are also trying to figure out how to purse their dreams of entrepreneurship in order to leave a legacy behind.
Our vision at Startup Dad HQ is to inspire and enable one small business launch every single day by father's all over the world.
On, Father's Day, 2014 I launched Startup Dad HQ, a business interview show / podcast, focused on the intersection between The Evolution of Dads and Entrepreneurship. Each interview takes us through the journey, of our guest,. They share their failures, bumps and bruises and their rise to the top as they navigated through the complexities of Fatherhood, Entrepreneurship and Life.
Startup Dad HQ also features webinars and live interactive workshops with content experts in all areas of Fatherhood and Entrepreneurship.
"Things that matter most must never be at the mercy of things which matter least."

Wolfgang von Goethe
What matters most to me and everything that I do is for my family. I am married to a gorgeous NICU nurse and we have three beautiful daughters under the age of 6. I know in no time they will be off to college so my time with them, right now!, means more than anything.
Who am I? Well I like to think of myself as a Fortune 100 Corporate Dad gone ROGUE! After nearly 14 years as a highly successful manager at Intel Corporation I decided, enough was enough, it was time to stop working on someone else's dream and start working on my own. It took me almost a year and a half of self exploration and lots of sleepless nights to pinpoint my true passions but when the dust settled it was clear! I wanted to build a platform that focused on the extraordinary Father's of today who are fully engaged in every aspect of their children lives and have also managed to purse their dreams of entrepreneurship in order to leave a legacy behind.
---
Thu, 30 July 2015
067 Andy Mason | Forgiving The Church
"Every other thing that we've done in business typically ends up being divorced from church because they don't understand what I'm doing and I get frustrated and feel trapped. And God's saying it's not the right model." - Andy Mason
Are you a successful business person who is searching for your place in your local church? Are you delegated to meetings or "passing the bucket" because the church leadership doesn't know what to do with you and your talents? Do you have a dream but you don't know how to make it real?
Join Andy Mason, director of Heaven in Business, as he shares his personal journey from New Zealand to Redding, California. He learned that business practices and the institutional church don't have to be divorced, they can work hand in hand. You don't have to have a Christian company to have a company that follows Jesus. Honoring God, others, and yourself in your business will often yield unexpected results!
What you will learn:
Courage: sometimes God says "go" while other around you say "stop"
How to honor others by first honoring yourself
Why conflict and misunderstanding can be catalysts for positive results
Why forgiveness is absolutely necessary
"I feel like one key piece that we need to do is as business people, that you need to forgive institutional church … for misunderstanding you. And if you've been told that you've got a second class anointing or that you're not anointed and it leaves you confused and powerless, the solution is not to divorce yourself from institutional church. The solution is forgiveness." - Andy Mason
---
Tue, 28 July 2015
066 Amy Everette | Transformation
Kingdom Leaders Can Change The Culture Of An Entire City
Click Here to get the resources from our interview with Amy
"In many of these communities, the marketplace was completely transformed. As in some communities going from impoverished, alcohol ridden tormented communities to prosperous, marketplace oriented communities Where the people thrive, because the whole economy has been turned upside down." - Amy Everette
What would happen if a small group of people got together in your community to pray for revival and transformation? What if CEOs and business professionals lived out their faith on a daily basis, not only in their personal lives, but also in daily interactions with those around them, expanding the Kingdom of God in every aspect of their business?
In this episode, Amy Everette, co-founder of Marketplace ROCK, will share about transforming revival and what God can do in a community with dedicated individuals who are willing to come together and live a lifestyle that reflects their relationship with Christ. This core group, or catalysts, are the people live out their faith on behalf of the community so that God's presence is welcomed and His impact can expand exponentially.
What you will learn:
The power of a core catalyst group of Christians who are willing to humble themselves on behalf of their community

Specific example of how communities like Modesto, CA and Manchester, KY were changed by this example

How you can create transformation and change the spiritual climate in your own community
"It's critical that people recognize their role in the Kingdom doesn't stop as they leave the church or as they leave their house. It continues into the workplace, into the marketplace." - Amy Everette
Resources
Bio
As co-owner and Chief Prayer Officer of Marketplace ROCK, Amy Everette is dedicated to seeing people, businesses and whole industries transformed for the Kingdom of God, empowered to positively impact the world. She is a marketplace and ministry leader with a heart and passion for bringing God's people together AS ONE, in the spirit, through prayer (John 17). Her business, ministry and personal life are interwoven with prayer and a desire to see people healed physically, spiritually and emotionally… setting them free to fulfill their destiny in God's Kingdom.
In addition to her spiritual strength, Amy calls on 26+ years of experience in management consulting, call center operations, relationship management technology and sales/management skills training bringing a wealth of knowledge and guidance to business people in all industries. This experience is backed by an undergraduate business degree in marketing and an MBA.
---
Thu, 23 July 2015
065 Alan Pratt | Why It Really Is Better To Give Than Receive
Those who serve others derive significant benefits not available to recipients
Click Here for the resources from our interview with Alan
"How can we in turn take that wisdom in, and then give it right back out?" – Alan Pratt
Alan Pratt grew up as a native to the Seattle, Washington area. While growing up in a wonderful, loving home, his family were not believers. Alan did not come to have a relationship with Christ until he was 37 years old. After spending most of his career in the banking business working for the U.S. Treasury Department, and then the banking industry, God got a hold of him. He was stripped of his financial security, and forced to rely solely on God's provision.
Alan then went out and opened his own advisory company that enables his clients to protect their wealth while helping others at the same time. His philosophy is: "What can I give away today? Whether it be time, money, or advice. Giving is always better than receiving."
In today's episode you will hear from a man who is truly a servant leader. He gives whatever and whenever he can and helps others to do the same. His motto is to never say no to any opportunity, no matter what it may be.
"We tend to think about circumstances more than we should." – Alan Pratt
You Will Learn
How to be a Kingdom Ambassador
What non-financial elements of wealth are
Questions you need to ask yourself
How to create your own personal board of directors
The five areas of wealth
The Discovery Process
How to be present with God daily
Character traits of a leader
Resources
Bio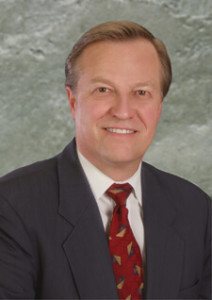 Alan Pratt, CEP, CAP is a family legacy advisor specializing in philanthropy and family wealth preservation. He brings a unique blend of personal experience and technical knowledge to the estate planning process. Alan helps families understand, in plain English, their options for preserving wealth in a way that honors their underlying values. Alan's company, Pratt Legacy Advisors practices a unique form of estate planning that goes far beyond strategic wealth distribution. Alan believes that a meaningful estate plan comes from knowing your values, living your values, and planning from your values.
His firm has created Legacy Planning from the Heart™, a process to help you integrate your life experiences with your estate plan, while maintaining ongoing communication within your family. He holds trust, listening, and life-long relationships as core values in everything he undertakes and shares from his own personal experiences.
Alan is in demand as a speaker at regional, national, and international conferences dealing with family relationships, wealth preservation, and stewardship. He is recognized as a leader in Advanced Life Insurance designs, which is often used as a strategy to responsibly transition family wealth.
He earned his Chartered Advisor in Philanthropy designation in 2006 and currently serves as the Chief Ambassador for The International Association of Advisors in Philanthropy (AIP). In 2007, he became a founding member of the Seattle Philanthropic Advisors Network (SPAN) and currently serves on the Board as Vice President. He is an active member of the National Institute of Certified Estate Planners, Washington Planned Giving Council, and the Seattle Chapter of the National Association of Insurance and Financial Advisors. Alan serves on the Advisory Board of the Chief Seattle Council–Boy Scouts of America and the Seattle Christian Community Foundation. Alan and his wife, Helen, were married in 1984 and have 3 children. You can reach Alan by email at alan@prattla.com or by phone at 425-455-0999.
---
Tue, 21 July 2015
064 Jamie Gilbert | Defeating The Lions In Your Life
Jamie Gilbert grew up playing soccer in Broken Arrow, Oklahoma. It consumed every aspect of his life and he fell in love with the sport. Growing up in a Christian household, which loved unconditionally, helped Jamie through some tough moments in college and overseas.
Click Here for the resources from our interview with Jamie
"God wants to get you where He wants you to go more than you want to get where He wants you to go." – Jamie Gilbert
After going professional in soccer and suffering setbacks due to injuries, he went on to author a book, coach, and mentor others on their journey in discovering "what went well" in their journey.
"I'm trying to help them understand that their worth comes from who they are, not what they do." – Jamie GIlbert
You Will Learn
•How to disciple in reverse
•What two things are people craving
•How comparing yourself to others affects you
•What the most important thing about your sport or your business is
•How to work on your mindset
•How to define the growth mindset
•How to ask questions to accelerate your ability to get results
•What your worth comes from
Resources
Burn Your Goals, The Counter Cultural Approach to Achieving Your Greatest Potential by Jamie Gilbert
http://t2bc.com/
What Went Well Journal PDF
In a Pit with a Lion on a Snowy Day by Mark Batterson
Mindset by Carol Dweck
Bio
Jamie is passionate about helping you find your purpose and mission, and equipping you for the journey.
---
Fri, 17 July 2015
Mini Episode - I Am A Child Of The King - Affirmation
In Paul's episode he shared a powerful affirmation that I now listen to daily. We wanted you to have this as it blessed us in a very meaningful way!
---
Fri, 17 July 2015
063 Paul McGinnis | God Said "Go!" So I Did!
Click Here for the resources from our interview with Paul
---
Tue, 14 July 2015
062 Dondi Scumaci | Designed For Success
Click Here for the resources from our interview with Dondi Scumaci
Build A Bridge To Your Future
Dondi Scumaci was a successful Vice President of a bank and in the banking industry for many years when she felt that God was pushing her out of her comfort zone. She left her secure, comfortable position and became a consultant (unemployed). She felt God was calling her to mentor, speak, and write to help others in their journey to always be new.
"You came to the planet fully loaded with gifts and talents. They're yours. God gave them to you. But they did not come batteries included. You've gotta open your gifts." - Dondi Scumaci
Taking a risk, and a huge leap of faith, enabled her to help others become who they envisioned they always could be in the workplace, and in life through innovative, strategic leadership.
"If you can vest yourself in someone, who knows what they're gonna go do?" – Dondi Scumaci
You Will Learn
How to find your gifts

How to integrate your gifts

How to handle adversity and bring God into the process

How to help people move forward

How to be intentional with your strengths

How to socialize your plan

The process for changing how you are seen (your brand)

How to do a diagnostic on your brand

How to be prepared for any situation
Resources
Bio
Dondi Scumaci is an international speaker, known for high-energy presentations that produce dramatic results. Scumaci's keynotes and workshops are designed to deliver solid, actionable disciplines for employees, executives and entrepreneurs. Scumaci is a sought-after consultant for strategic design sessions, leadership retreats, professional conferences, and keynote presentations. Her dynamic presentations have made a proven, lasting impact on corporations across the United States, Canada, Europe, the United Kingdom, Australia and Africa.
---
Thu, 9 July 2015
061 Brian Watson | Making A Difference Where You Are
Click Here for the resources from our interview with Brian Watson
The More You Give The More You Will Receive
Brain Watson grew up in the Western Slopes of Colorado loving anything to do with the outdoors. He came from a family of entrepreneurs and real estate construction was a part of that. When going to college, he chose real estate as his career path and after 7 years as a nationwide broker, he started his own company, North Star Commercial Partners.
He has always wanted to make an impact and communicate with individuals that may not normally know about faith, and that is what North Star has allowed him to do.
"When I was young, my parents told me that, "You're a blessed person if you can have an impact in one life. And you might be fortunate to have an impact in many lives, thousands of lives, but focus on the one."" –Brian Watson
With North Star he is able to buy vacant real estate and create jobs and opportunities for people. He has always had the philosophy that the more you give across the table, the more you will receive. He is a part of many non-profits and has started his own foundation in order to do just that.
"I think giving, like anything in life, is a learned trait." -Brian Watson
You Will Learn
How to make a positive impact in the community you are in, in the lives you are touching right now

How to have a life well lived

How to apply your business skills to give your time and treasure to non-profits

How to equip the current and next generation of leaders

How to give from a cheerful place

The process of giving

How to bring your faith and your heart into day to day interactions
Resources
Bio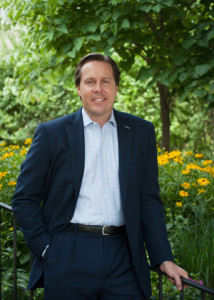 Brian Watson is the Founder and CEO of the privately held commercial real estate investment organization, Northstar Commercial Partners.
After graduating from Olathe High School on the Western Slope of Colorado, Mr. Watson received a Bachelor of Science degree in Real Estate from the University of Colorado at Boulder. Mr. Watson then joined Cushman & Wakefield of Colorado, Inc. (C&W), an international commercial real estate firm. During his seven-year tenure at this firm, Mr. Watson had the distinction of being the youngest broker in company history to qualify for a Directorship title, which was a direct result of his consistent high production and comprehensive understanding of commercial real estate. Though Mr. Watson performed tenant representation, he primarily focused on landlord representation for the majority of his career at C&W. He represented clients such as Lend Lease Real Estate, CarrAmerica Realty LP, P&O Investments/Denver Technological Center, Mission Viejo Companies, Shea Properties, Terrabrook, ERE/Yarmouth and acted as agent for two major Colorado office parks, Highlands Ranch and Stonegate. Mr. Watson also received C&W's prestigious Service Excellence Award for his superior ability to handle complex, high value transactions. Mr. Watson's extensive education and experience in the real estate industry has been instrumental to the success of Northstar Commercial Partners.
Mr. Watson has positioned Northstar as one of the primary acquirers of vacant and/or value-add properties in markets throughout the United States. The company focuses on buying these assets from lenders, corporations, and other owners, improving these assets and placing them back into productivity to create jobs and opportunities in their local communities.
Mr. Watson currently serves as the President of the Leadership Program of the Rockies 2015 Class; a Board Member of the Colorado Commission on Family Medicine for the 6th Congressional District of Colorado appointed by the Governor of Colorado; a Leadership Council Member for the Colorado NFIB (National Federation of Independent Business); a member of The Leadership Program of the Rockies Class of 2015; a member of The Colorado Association of Commerce and Industry (CACI), which is the Colorado State Chamber of Commerce; and a member of the Chairman's Roundtable while serving on the Energy and Environment Council and the Governmental Affairs Council; an A-List Member of CXO (a private collaborative executive organization of influence that connects C-level executives and owners of companies throughout the world); and is Founder and CEO of the Opportunity Coalition, which promotes collaboration among the people of Colorado and new business startups to create quality jobs throughout Colorado. Mr. Watson has also served as a Board Member and active supporter of TAPS (the Tragedy Assistance Program for Survivors) for those who have lost loved ones in U.S. Military Service; the Chairman of the Finance Committee for the Colorado Republican Party; a Member of the Board of Governors and President's Council for Opportunity International (one of the world's largest microfinance lenders providing loans to individual entrepreneurs in the developing world); an Executive Committee Member of the International Board of Directors for Mercy Ships (the world's largest non-profit medical hospital on a traveling ship, which performs over 60,000 annual life changing surgeries for free in Africa); a Republican delegate for his County, Congressional, and State political assemblies; a Board Member and President of Brokers Benefiting Kids (a Denver based non-profit that raises financial support for multiple children's charities in Colorado); a Member of the Metro Denver Executive Club; a Member of the Legacy Political organization; a Member of the Citywide Banks Advisory Board; a Member of the Republican Business Advisory Council; Chairman of the Advisory Board for the Alliance for Choice in Education (ACE Scholarships - a Denver based non-profit that provides educational scholarships and school choice programs for low-income kids grades K-12); Chairman of The Board of Directors and a mentor for Save Our Youth (a Denver-based inner city youth mentoring program); and a Member and President of the Downtowner's Toastmasters Club.
Mr. Watson is a supporter of his local Christian church, resides in Greenwood Village, Colorado with his wife and two children, and has another child in college. He is passionate about creating opportunity for all citizens of Colorado and the United States, and works to enhance the business, political, and educational environments in each.
---
Mon, 6 July 2015
060 General Jerry Boykin | The Courage To Lead
Click Here for the resources from the interview with General Jerry Boykin
"But many of those who were my most severe critics. Ultimately became allies. Now one of two things had to happen for that to happen. Either they had to reach a crisis in their life where what I represented, the faith that I represented, became important to them, or they had to be around long enough to realize that I was serious about it." - General Jerry Boykin
In 1978, General Jerry Boykin was told that he would never make it as a member of the Delta Force because he relied too much on God. 37 years later, he is a decorated war veteran with a rich history of how his faith helped him through some very difficult situations.
While it was challenging for him to stand up for his beliefs then, nearly 4 decades ago, he realizes that it is even harder to say "I am a Christian" in today's society.
In today's episode, General Boykin emphasizes the need for courage in every aspect of our lives. To be effective leaders, it is important to stand for what we believe and be a warrior in God's kingdom so that we can make an impact on our sphere of influence, whether it be 5 people, or thousands of people. You will be encouraged by General Boykin's vision for our future.
"Even in today's environment, if you stick to your guns, if you stay true to what you believe, it's only a matter of time until many of those who criticize you are gonna actually come to you and pull you aside and say I need prayer. I've got a crisis in my life."- General Jerry Boykin
What you will learn:
How to stand for your Christian values in every aspect of your life.
The importance of being informed.
Why you should get involved in the political process.
Why the truth is more important than being politically correct.
Resources
Bio
---
Thu, 2 July 2015
059 Coaches Corner with John Garfield
John Ramstea & John Garfield coach on developing an authentic relationship with God and how to identify the dreams and desires of your heart and bring them to reality.
Here is a link to all of the resources from this episode
---
Mon, 29 June 2015
058 Darryl Lyons | A Faith Based Guide for Entrepreneurs!
Darryl authored the book Small Business, Big Pressure that caught the attention of Dave Ramsey. Click Here for all of the resources from our interview with Darryl
To get a copy of a FREE book Register Here
Small Business, Big Pressure
Darryl Lyons began his career in the financial world at the age of seventeen and started his own business at a young age. Coming from a family that struggled financially and carrying a debt load that was equal to his income, Darryl had an overwhelming fear of failure and an attitude of "I'm going to work my way out of this."
He soon realized, however, that he needed to trust God with every area of his life and stop trying to work apart from Him in order to experience not only success, but also freedom from fear and worry.
"Nearly everyone is living in fear and worry. The only solution to this…is abiding in [Jesus…] You can find other alternatives that might pacify, whether it's a funny comedy show or substances, but it only pacifies. The only source for overcoming fear and worry is moment-by-moment dependence on Him in everything that we do in our lives." --Darryl Lyons
As Darryl achieved success and received recognition in his community of San Antonio, other entrepreneurs began calling him for advice. He decided to hold workshops to teach what entrepreneurs needed to know. As his classes repeatedly filled up, he looked at the contents he had put together and realized that he had the makings of a book. "Small Business, Big Pressure" will teach you to step out in faith as an entrepreneur and stand up as a leader.
"There's a whole group of people out there that are hungry for God. I want us to have confidence and go out there and be ourselves in Him and just say, "Look, we're Christians and I'm not going to apologize for it. And you'll find out how many people will stand beside you in that journey." –Darryl Lyons
You Will Learn
Why work ethic is not the most important factor in your success

The vital importance of giving God your "first fruits"

How living without fear will attract customers and retain employees

How to give up trying to control every situation and "let God be God"

How to live in moment-by-moment dependence on God

How to abide in Christ in every phase of your business
Resources

Small Business, Big Pressure: A Faith-Based Approach to Guide the Ambitious Entrepreneur by Darryl Lyons
30 Small Business Startup Mistakes - FREE download for you as a special gift from Darryl
Small Business, Big Pressure website
Bio

CEO and co-founder of the PAX Financial Group, Darryl Lyons has been a licensed professional in the financial services industry since 1999. A lifelong Texan, Darryl began his career in the financial sector just one day removed from earning his bachelor's degree in corporate financial management and accounting at St. Mary's University. Throughout his career, he has won awards for recruiting and development from Fortune 100 companies. In January 2007, he chose to begin and develop his independent practice.He joined Andres Gutierrez and Joseph Schuetze to form the PAX Financial Group. "We have such a strong team," Darryl says."It is based on a system of trust and respect.I am honored to have the people around me who help me accomplish very challenging tasks.Without their support, I couldn't meet the needs of my clients." Darryl also served as the Chairman for Brooks Development Authority. Shortly after his service, Mayor Julian Castro, named a park "The Darryl W Lyons Park" in honor of his service. Darryl is a successful small business entrepreneur and co-founder of Radio Show "Financial Mythbusters". He was named to the 2010 San Antonio Business Journal's "40 Under 40 Rising Stars," which honors people making a difference in the business community.
---
Thu, 25 June 2015
057 Jeff Rogers | Our Vocation Should Be Our Calling
Our Calling Is Who We Are
Click Here for the resources from our interview with Jeff Rogers
Sign up to get a copy or our guests book!

"Our calling is to use that which God has given us, but our vocation is then where we apply it." --Jeff Rogers
Jeff Rogers had a burning question: Why don't Christians serve each other well in the marketplace? He found that the simple answer was "they don't know each other." He realized that he needed to connect Christians if they were to be able to encourage one another in their calling.
In 2001, he launched kiros.org; suddenly there was a tremendously successful network where businesspeople could find others in their vocations talking about how to integrate faith into the marketplace. Kiros.org also provides a much-needed forum for accountability and balance.
In this podcast, Jeff shares how you can apply your faith in the workplace pragmatically, outside of just "being nice" to people. He teaches the vital shift from "What do you do?" to "Who are you? Tell me your story." He exposes the pitfall of striving to make your business successful by just working harder, at the expense of time to reflect and pray on God's will and direction.
"Jesus had a ministry of interruption, or a ministry of availability…it was this open door policy where [one] allows enough margin every day for God to show up through people and experiences. If you book your day so solidly that you have no margin, where is God going to show up? –Jeff Rogers
You Will Learn
How every role you have, personally and professionally, can be a ministry

How to find significance as you seek success

How to connect with your calling

How to surround yourself with an accountability team

How to deliver necessary truths to your team in a manner in which they can receive it

How to allow enough margin in each day so God can "show up"
Resources
Bio

Originally from Edmonds, WA, Jeff graduated from the University of Washington with a degree in Finance and Marketing. He has been involved in both sales and management development for over 25 years and is Founder of OneAccord.
His work history includes the strategic selection, development and training of a sales force that began as 56 people and grew to 340, a 36% annual growth rate. His recruiting and sales team development experience is based on personally interviewing more than 10,000 individuals and directing over 1,500 recruiting meetings across all of Canada, Western US, and Mexico. This expansion included the development of new markets and strategies. Expertise includes increasing sales revenue, employee retention, building scalable management systems and the integration of key teams within an organization.
Within the sales organization he personally managed, sales rose at an 88% average annual growth rate. He has taught every aspect of selling: prospecting, presentation, closing, and answering objections. Jeff conducted more than 500 sales seminars teaching audiences of up to 1,100 people.
While building a growing organization, he had nearly 100 direct reports in management positions working in diverse markets and cultures. Retention within his organization improved from a 55% annual rate to over 90%. Competing with approximately 3,400 sales representatives, the organization achieved the highest worldwide per person sales, including the all time company sales record holder.
Recognition in management includes Sales Manager Of The Year: 1986, 1988, 1992, 1993, 1996 and The Excellence Award for overall management performance – the only back to back winner in the 145 year corporate history.
Jeff is involved in coaching basketball and soccer, enjoys skiing and fishing, and is founder and President of Kiros.
---
Tue, 23 June 2015
056 Cheryl Bachelder | Lead Like Jesus
Cheryl shares meaningful leadership lessons and how she turned around a public company
Click here for the resources from Cheryl's interview
---
Thu, 18 June 2015
055 Richard Rierson | To Lead Others, Learn to Lead Yourself First
Click Here for the resources from this interview with Richard
"You cannot grow others unless you grow yourself. I think a lot of times we think, well, I've gotta get these people to follow me and that leads to a lot of external factors or a lot of tactics of trying to fix somebody or fix the situation or fix the team. But the reality is if we spent 80% of our time or more on ourselves and getting our inside right, then we give people around us the freedom to do the same." - Richard Rierson
In this episode we have a very special guest. Richard Rierson started out as a US Marine Corps pilot. The leadership lessons he learned in the Marine Corps led to an amazing business career and now his work as a leadership coach and business consultant.
Richard is a student of leadership as well as a practitioner. He is a life long learner and has applied his lessons from the Marine Corps and business to every aspect of his life, faith and relationships. Richard's continual quest to influence and impact lives in a positive way has led him into what he is doing now and this interview will bless you as Richard shares his experience.
Richard started the Dose of Leadership podcast and has interviewed more than 200 CEOs, thought leaders, executives like Dana Perino, the former White House Press Secretary, Simon Sinek, Barbara Corcoran from The Shark Tank and I could go on.
What You Will Learn
Leadership has nothing to do with position or title

How to lead from a place of clarity in times of uncertainty

What the meaning of 'Leaders Eat Last' is

Keys to take your leadership to the next level

The #1 way to gain influence with someone

That working on yourself is 80% of becoming a great leader

How to overcome the beliefs that are limiting your leadership

You can lead from the front, middle, or bottom of an organization
Resources
The Dose Of Leadership Podcast
Bio

Richard is a husband, father of four daughters, prior Marine Corps officer, commercial pilot, leadership speaker, trainer, coach, and entrepreneur with a passion for the pursuit of truth & common sense leadership.
Richard specializes in helping professionals and organizations develop an authentic leadership presence, crush limiting beliefs, & overcome mediocrity; creating a more purpose driven life full of time & economic freedom.
Richard is a change management and leadership expert. Richard's philosophy of inspiring "everyone to think and act like a leader" is based on timeless natural principles; and from his experiences as a Marine Corps pilot, professional executive, husband of 22 years, and father of four daughters.
If you're goal is to inspire your team, organization, or community, give Richard a call for your next event. Every work shop, seminar, and keynote Richard produces is custom-designed to inspire and equip everyone to maximize their leadership capacity.
---
Tue, 16 June 2015
054 Dean Patino | Keys To Igniting Your Life
Click here for the resources from our interview with Dean
---
Thu, 11 June 2015
053 Dorie Clark | Develop A Breakthrough Idea
Click Here for the resources from our interview with Dorie
Stand Out And Live A Full Life

"It's part of your unique gift as a human being that you see things differently than other people and it's almost an obligation, one could argue, if you are going to live your life fully you need to step up and share your talents and share your vision!" - Dorie Clark
Would you like to make a bigger impact on the world? My friend Dorie Clark - who's a professor at Duke University's Fuqua School of Business, a contributor to Forbes and the Harvard Business Review, and a former presidential campaign spokeswoman – interviewed more than 50 top thought leaders to understand how they developed their breakthrough ideas and built a following around them.
In her new book Stand Out, she's distilled their wisdom down and created a framework so that regular men and women can follow those same principles to gain more career security, become respected in their company and in their field, and have a greater impact on the world. It's worth it for the great stories alone! If you have an idea or a business you'd like to see gain traction – or you know you'd like to develop one, but aren't quite sure yet what it is – this book is for you. You can order it here, and also download her free 42-page Stand Out self-assessment workbook. I hope you'll enjoy Dorie's work as much as I do!
What You Will Learn
How to make an impact right where you are! (Hint - you don't need to be rich & famous!!)
How to turbo charge your life no matter where you are!
That you don't need to be an expert to create an idea that creates huge impact
How to inspire others to listen and take action
How to identify that ONE idea that will set you apart
How to develop a following around your idea!
Resources
Bio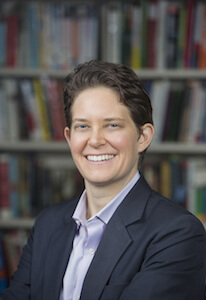 Dorie Clark is a marketing strategy consultant, professional speaker, and frequent contributor to the Harvard Business Review, TIME, Entrepreneur, and the World Economic Forum blog. Recognized as a "branding expert" by the Associated Press, Fortune, and Inc. magazine, she is the author of Reinventing You: Define Your Brand, Imagine Your Future (Harvard Business Review Press, 2013), which has been translated into Russian, Chinese, Arabic, French, Polish, and Thai. Her most recent book, Stand Out: How to Find Your Breakthrough Idea and Build a Following Around It, was released by Portfolio/Penguin in April 2015.
Clark consults and speaks for a diverse range of clients, including Google, the World Bank, Microsoft, Morgan Stanley, the Ford Foundation, the Bill & Melinda Gates Foundation, Yale University, the Mount Sinai Medical Center, and the National Park Service.
Clark, a former presidential campaign spokeswoman, is an adjunct professor of business administration at Duke University's Fuqua School of Business and a Visiting Professor for IE Business School in Madrid, Spain. She has taught marketing and communications at Tufts University, Suffolk University, Emerson College, HEC-Paris, Babson College, the University of North Carolina's Kenan-Flagler School of Business, and Smith College Executive Education. She has been named to the Huffington Post's "100 Must Follow on Twitter" list for 2013 and 2014, and to the #Nifty50 list of top women on Twitter. She was also named one of Inc. magazine's "100 Great Leadership Speakers for Your Next Conference," and recognized in Forbes as one of "25 Professional Networking Experts to Watch in 2015."
She has guest lectured at universities including Harvard Business School, the Harvard Kennedy School, Stanford University's Graduate School of Business, the University of Pennsylvania's Wharton School of Business, the University of California-Berkeley's Haas School of Business, Georgetown, NYU, the MIT Sloan School of Management, and the University of Michigan. Her work has been published in the Harvard Business Review Guide to Getting the Right Job and the Harvard Business Review Guide to Networking, and she is quoted frequently in the worldwide media, including NPR, the BBC, and MSNBC.
A former New England Press Association award-winning journalist, Clark is also the director of the environmental documentary film, The Work of 1000. She currently serves as co-chair of the Board of Visitors of Fenway Health and is a member of the Board of Overseers for the Massachusetts Society for the Prevention of Cruelty to Animals.
At age 14, Clark entered Mary Baldwin College's Program for the Exceptionally Gifted. At 18, she graduated Phi Beta Kappa from Smith College, and two years later received a Master of Theological Studies from Harvard Divinity School. Follow her on Twitter@dorieclark.
Why I Do What I Do
I grew up in a very small town in North Carolina – pre-Internet era – and felt incredibly frustrated with the lack of opportunities and like-minded people. I left home early to head to college, so I could get a jumpstart on doing the things I cared about, like getting a masters degree in theology and becoming a political reporter, presidential campaign spokesperson, nonprofit executive director, and documentary filmmaker.
In 2006, I launched my marketing strategy consulting business, and eventually started writing, speaking professionally, and teaching for business schools. I'm passionate about helping others take control of their professional lives and make an impact on the world, and have written two books – Reinventing You and the Stand Out – to help make that a reality.
If you'd like to stay in touch and receive my best material electronically, please feel free to join more than 14,000 people with impeccable taste and subscribe to her e-newsletter.
---
Mon, 8 June 2015
052 Stephen De Silva | A Paradigm Shift For Prosperity
Click Here for the resoucres from this episode
Severing the Destructive Roots that Are Holding You Back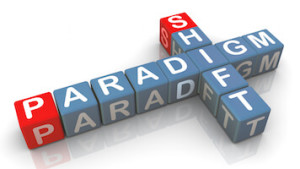 "[Instead of] a victim paradigm in my head that things happen to me, or life happens to me, I realized…that I need to happen to life." –Stephen De Silva
In this episode, you will hear about Stephen's journey from success in business and ministry to complete burnout and a near breakdown. Don't mistake your role for your purpose! You will learn how God healed him and showed him how to truly prosper in all areas of his life—and how YOU can too!
"Marketplace people, we work hard; we exhaust ourselves and we don't understand the idea of rest and what Christ means when He says, 'I am your rest.'" –Stephen De Silva
You Will Learn
How true prosperity is the condition of your soul, not your wallet

How to experience financial breakthroughs and healing

How to identify and grow into whatever God has in store for you

How RESTING can actually INCREASE your prosperity

How to identify and cut out "roots" in your life that are producing "bad fruit"
Resources
"Money and the Prosperous Soul" by Stephen De Silva
Bio

Stephen K. De Silva, the founder of Prosperous Soul ministries, has committed his life to breaking the spirits of poverty and mammon and releasing people into their God-given destiny. Stephen is an exciting and engaging storyteller. An authentic writer and speaker, he teaches not from grandiose ideas or theories but from his own real life experiences. Through the different ministries and structures he has developed, he is changing the world from message he lives out everyday. Stephen is the Chief Financial Officer of Bethel Church in Redding, California. As a Certified Public Accountant since 1989, Stephen has worked in both public and private practice, with specialties in small business consulting, personal finances, ministerial income taxation and non-profit organization administration. Stephen's professional experience includes quality peer review services, independent auditing and income tax preparation for individuals and corporations. In 1996, he left public accounting to work for Bethel Church of Redding and open a private boutique accounting practice. Stephen sold his income tax practice in 2008 to dedicate all his energies to the opportunities and challenges raised by the exponential growth experienced by Bethel Church under Bill Johnson, and Kris Vallotton. In 1997, Stephen began teaching a small group of friends on the principles of supernatural stewardship. This ministry has grown into what is now known as Prosperous Soul, based on the Bible verse in 3 John 1:2. His unique voice on stewardship and money is a regular part of Bethel Church's adult education, and in seminar form in locations around the globe. "My heart is to be a gift. I give away whatever God has shown me for the sake of Christ and the Church. I want to see Christians return to relevance in the eyes of the world, by becoming stewards of God's secrets (2Cor 4:1), in our personal finances and the marketplace". Stephen enjoys life with his wife, Dawna De Silva, founder and co-leader of the international healing and deliverance ministry called Bethel Sozo. Stephen and Dawna have two sons: Timothy (17) and Cory (21). Cory is a rising singer/songwriter, having just released his debut album, Someday When I'm Young.
---
Thu, 4 June 2015
051 Don Ankenbrandt | Discover Your Place In God's Story
Click Here for the resources from this episode.
We will be giving away a free copy of The 210 Project. Register Here to enter!
3 Keys To Find Your Life Mission
"What He has done is created you beautifully, you are his masterpiece. You have enormous value, not only to God but to the world. You have got to understand who you are and how you are gifted to see where you fit." - Don Ankenbrandt
After going through the Halftime Institute and finding his calling, Don Ankenbrandt was so inspired he pulled together a team to write the 210 Project.
The 210 Project is designed to help you answer the two most pressing questions to help you find your place in God's story.
Why am I here?
What does God really want me to do with my life?
All of us long for the answer to these questions and it can only be found when we connect to the One who made us and when we discover where we fit in His Story. Even if we know that God has not left us out of his plan, we struggle to know… The 210 Project answers these questions through a practical and engaging process that helps you discover your unique spiritual DNA.
The 210 Project consist of a book to read and a series of powerful online activities that bring clarity and understanding to your life's purpose.
Walk this path and your life will never be the same!
"When you find your place of fitting you naturally come alive!" - Don Ankenbrandt
Resources
Start with the 210 Project website
The 210 Project consists of a book and very insightful online tools to help you in the journey.
The book focuses on three key areas
Identity

Good Works

Life Mission
The online resources will help you with
Discovering your unique spiritual DNA

Documenting God's path for your life

Listening to the small still voice of God
There is also a workbook to bring small groups through this. We did this with our men's forum and the results were transformational!
Bio

Inspired by Bob Buford's Halftime, Don Ankenbrandt left the business world and joined Young Life, where he served as both Metro and Regional Director for 13 years. In 2007, he founded Alliance Ministries with the purpose of coaching men and women to discover their Kingdom calling and to provide them with connections to ministry opportunities. Don has served on the leadership council for Halftime, training other Halftime affiliates around the world. Don and his wife Susie live in Birmingham, AL, and have three grown children, DJ, Jamie and Jake.
---
Tue, 2 June 2015
050 Lessons Learned From Interviewing 50 Top Thought Leaders
---
Thu, 28 May 2015
049 Lance Wallnau | Doing Business Supernaturally
2000 years ago a carpenter from Galilee went about His father's business doing the supernatural everywhere He went, but for Him, it was natural.
Click here for the resources from this post.
---
Tue, 26 May 2015
048 John Garfield | Releasing Kings
Click Here for the resources and links from John's interview

"When you stand up there and tell people that God is smart enough and wise enough to wire you to naturally pursue His desires, when you reach a certain level of maturity, it's like waves of inner healing go across the room." - John Garfield
In this interview with John Garfield you'll learn that marketplace ministry is the passion that starts when God connects your job, business, ministry, and life purpose into one package. Entrepreneurs (like you) in your workplace or your home business bring a creative health to cash flow, co-workers and customers.
Marketplace ministry begins with your dream or hobby; a desire that God put in your heart – an entrepreneurial spirit that replaces that paycheck-to-paycheck mentality with a new optimism, financial health, and a new ability to make others successful. this is a riveting story of freedom from a poverty mentality. John shares how to connect with the favor God already has on your life.
John shares that we're called to literally bless the nations. Releasing Kings for Ministry in the Marketplace is the title of John's book – it's also learning to move into your ministry and your dreams. You'll have a scriptural basis for the expansion of the Kingdom of God into all areas of society.
Releasing Kings paints a picture of Kings who are naturally competitive, creative, and decisive, who are being used to fulfill the Great Commission. God is beginning another reformation by using an entrepreneurial people in marketplace ministry to fill the whole Earth with His Glory and you're invited!
"People are no longer content to just sit in church and fulfill the vision of that local church. The positive way to look at it is people are finding the kingdom and and they're going out into the culture and they're changing the world." - John Garfield
What You'll Learn
The marketplace is an exciting new frontier for ministry and business
You will understand how enterprising business leaders are impacting generations by passing their financial and spiritual heritages on to others
How to connect with the desires of your heart in a practical way
Discover new opportunities that are opening for mentoring others and sharing the secrets and benefits of Christ centered business.
Find PASSION for your CAREER (and Your life!)

You'll connect your vocation, ministry, and your life purpose for the very first time.
Resources
---
Thu, 21 May 2015
047 Sandra Crawford Williamson | What 9/11 Taught Me
Click Here for all the transcript and resoucres from Sandra's interview
---
Tue, 19 May 2015
046 Frank Gustafson | Key Ingredients To Great Success
Click Here for a ink to the resources from Frank's Interview
When Frank sold his last company and moved back to Texas in early 2013, He was looking for a new adventure. Frank has spent the last 30+ years in leadership, management, executive leadership and as an entrepreneur.
During these 30 years there wasn't much he didn't do. He spent time in all phases of business. He worked a TON of hours and made a great living. That living made a great life for his family. They had ups and downs, fat years and lean years (monetarily and physically).
In the eyes of the world he seemed to get lucky each time he made a new move. Some of his moves were calculated and some of them were based on a gut feel.
Frank believes that life is made up of BoldMoves. These do not have to be daring feats of heroism. They can be normal every-day decisions, that can and will impact the future in a great and meaningful way.
"Do you realize that 86% of working Americans today are either disengaged or actively disengaged in their work? That's what the Gallup organization findings reveal. That is unimaginable." - Frank Gustafson
These problems MUST be resolved, or we stay stuck, and stuck sux! That's what OneBoldMove is all about. Determine your calling, discover a new course, design your next move, demystify your passion, develop a new mindset, all it takes is OneBoldMove.
"I had a guy that was working for me that ran my, the whole back end of my business and when I saw his resume initially, it said Sergeant in the Marines. Well, I knew something about this young man that most people didn't know. I know that he was trained to be a leader and I know that he was trained to train other leaders." - Frank Gustafson
Frank's passion is equipping leaders to reach new heights and helping military personnel experience success as they transition to civilian life. You will love this interview with my friend Frank!
What you will learn
What it means to live in integrity

How to discover your calling, your passion, and your God given talents

How to succeed in business without draining your soul

The key to fulfillment at work

The 11 Core Leadership Principles of the US Marine Corp and how they will make you a better leader

Why your next hire should be a US military veteran!
Resources
OneBoldMove.com

Military Transition Coaching

Executive & Leadership Coaching

Leadership Training

Podcast
---
Thu, 14 May 2015
045 Tommy Spaulding | Develop Relationships That Rock!
---
Tue, 12 May 2015
044 Steve Reiter | Out Of The Wilderness
A Journey From Works To Sonship
Click Here for to see the post for this episode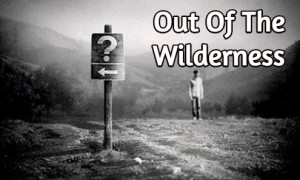 In this episode my friend and co-host shares his journey. Steve started out in Wisconsin and felt called to work in broadcasting. You will hear an incredible journey of how Steve went through many trials and tribulations in his life. Each one was used by God to shape who he was for the next season.
Have you ever had those times in your life where you felt that you were "all in" and the works you were doing should be rewarded by both the world and by God? Steve shares how he got to a point of total burnout and realized that everything he thought should be working was broken. You will hear how Steve walked through a very difficult time and found a path that led him to peace!
A trip to Darfur and seeing the peace in the eyes of a widow who had endured indescribable evil reset everything in Steve's world. He shares a key insight that will inspire you in your own life and open new possibilities in your faith. God used this experience to equip him in an upcoming trial. Today, Steve is walking in a deep personal relationship with Jesus and you will be encouraged by his journey.
What you will learn
The power of authentic mentorship

The danger of being out of balance as a workaholic

How to trust God in adversity

Why working to please God doesn't equal a relationship with Him

How to connect your passion to your calling

Keys to dealing with difficult situations
---
Thu, 7 May 2015
043 Coaches Corner with Leadership Coach Lori Schofer
Coaches Corner
Click HERE for the link to this episode and great resources
The goal of coaching is to accelerate a leader's development. Coaching speeds learning time, enabling leaders to make significant leaps in learning and behavior change in a matter of months rather than years.
Our goal is to add value to you by addressing the questions you have submitted. Please comment below so we can include your question on the next episode!
Leadership and leadership coach, Lori Schofer, answers questions from our audience
How do you handle a difficult conversation with a business partner?
What are ways to maintain balance between work, family and faith?
Feeling out of balance can cause a lot of stress. what do you think the reason behind the reason of that feeling is?
Resources
Professional Christian Coaching Institute - A great resource for leaders and coaches
Emotional Intelligence - Daniel Goleman
Crucial Conversations - Kerry Patterson
Bio

Lori Schofer is a Speaker, Blogger, and Founder of Level UP Now Coaching, a professional coaching business. She spent 20 years in corporate achieving AVP. Lori interrupted her career for 12 years to raise a family. She returned to corporate and then followed God's leading to start her own coaching business.
Started my career entering the corporate world at supervisory level. I jumped in leading others and was very successful doing that. I began climbing the corporate ladder. Did well - achieved AVP.
I wanted to start a family. I wanted it all – the family and the corporate career. So I tried it for a while and God brought me to the place where I knew I had to make a decision. Together my husband and I decided I would leave my job. It was hard for me to give up something I worked so hard for on one hand and yet it was so rewarding because my heart was with my baby son. And I could not let someone else raise him, no matter what the cost to me. There was a cost – I was the primary bread winner at that point.
The next 12 years I dedicated to raising my family – three beautiful children. God provided for us as only He could. And there were years where we wondered how we would make it through financially. We were raising our family in faith.
Then the kids got older and life began changing again. I felt God leading me back into the corporate world. I started back part-time and then full-time. I had a lot of rebuilding to do. Much had changed in the 12 years I was gone – technology for one. I had a large learning curve to get over. Dealing with adults who were sharp thinkers and carry on intelligent conversations verses speaking simple to the kids all day and reading Dr. Seuss. Balancing life was now much more challenging. Something was always out of balance. I learned greater dependence on Him through it all.
The big obstacle with returning to work was wanting it all again – my career to soar and my children to soar. I was old enough to know the "having it all" was a myth, speaking from a female perspective here of course. There just is not enough time or energy to give to having it all. Thus my great awakening to following Him more began. With it came the release of my career and my children to Him. As scary as that was it was a peaceful place. There's no better place to be than with God directing my life.
After adjusting to corporate life again God directed me to start my own coaching business. At this point in my life it was a beyond a half-time adjustment and more like a fourth quarter adjustment, which made it seem even crazier. I've learned when God directs I follow no matter how crazy the timing seems.
I started Level UP Now Coaching and I coach leaders and those in corporate careers. Coaching was what God made me for and when I coach "I feel His pleasure" to quote Eric Liddell from Chariots of Fire. It's knowing what He made me for that helps me now with the new challenges of being an entrepreneur.
---
Tue, 5 May 2015
042 Andy Mason | A Dream So Big It Scares You
For all of the links for this episode CLICK HERE
"If your dreams don't scare you, then they're not big enough. Dream bigger! The world is waiting to see what your God is really like—so dream big." -Andy Mason
Andy Mason has become an expert at helping others identify their God-given dreams, and just as importantly, take the practical steps necessary in turning those dreams into reality. What would you do if nothing was impossible? What would you do if you were ten times more courageous? What things would you like to change in the world? What are some fun things you would like to do? What are the big things you want to do?
Andy has helped countless people realize their dreams and begin a positive "ripple effect" in their cities, their nations, and their world. He has helped employers build strong teams and have an impact on their employees' lives far greater and farther-reaching than the bottom line. In this podcast and his resources, he details how you too can achieve dreams that exceed even your lifetime.
"Our Father is the creative entrepreneur/founder of the universe. How are we representing Him in life? Are we encouraging people, causing them to come alive, or are we sucking the energy and life out of the planet by holding up placards of what people are doing wrong? It's time for us to stand up and let our lights shine and be the salt and light of the earth." -Andy Mason
What You Will Learn
How to discover or reawaken the dreams God has placed in your heart

Why it is vital to have an accountability partner to stay on track

How to understand the eternal perspective of your dreams

How to unlock your employees' full potential and impact

How your business can have the reputation of "if you work for those guys, your dreams come true!"
Resources
Heaven in Business Facebook Community – Join 3800 raving fans!
iDreamCulture – Helping you re-discover the dreams and desires of your heart
Heaven in Business Conference, Redding, CA, Sept 8-11, 2015
"God With You at Work" and "Dream Culture: Bringing Dreams to Life" by Andy Mason
"The Dream Manager" by Matthew Kelly
Bio

Andy Mason comes from New Zealand and has 15+ years experience helping individuals and organizations discover and align with purpose, then develop practical steps to make dreams a reality. He has worked for a national consultancy firm and leading financial institution as well as investing in international community development. Andy is the director of Heaven in Business and recently authored God With You at Work.
Andy and his wife, Janine are the directors of Dream Culture – a movement catalyzing people to discover and live their dreams. Together they authored Dream Culture: Bringing Dreams to Life.
Andy and Janine live with their four children in Redding, CA, where Andy is part of the staff of Bethel Church.
---
Thu, 30 April 2015
041 Diane Paddison | Achieve Your God-Given Potential
Click Here for the blog post and resources from this episode
"Our real vision…is that we will help women—through God's hand leading us—see that their faith should be a part of every minute of every day, that their relationships should be their priority, and that their work is a place God has called them to be." –Diane Paddison
At the age of sixteen, Diane Paddison was leading crews of eighty people on her family's Oregon farm. As an adult, she was often the sole woman in Fortune 500 and 1000 boardrooms. Diane realized the crucial importance of a mentor early on, and now pays it forward mentoring countless women through her website 4wordwomen.org and her book, "Work, Love and Pray."
Through trials of her own, Diane learned how to pray fervently, stay grounded in God's Word and surround herself with a support system of women who were fellow believers. She also went through the "Half Time" system, where she realized that God had prepared her with her experiences professionally and relationally, with a firm foundation of faith. She met Bob Buford, who encouraged her to write her book and catapulted her to start her ministry to "connect, lead and support professional women to reach their God-given potential."
"Try to find companies where your values and priorities align. And then try to find roles where your strengths align with that role." –Diane Paddison
What You Will Learn:
The importance of a mentor and how to find your own mentor

How to focus your goals in these three areas: professional, relational and spiritual goals

The keys to putting fear behind you and overcoming hardships

How to discern God's will for your life and reach your full potential

How to discover where your energy comes from and what you are passionate about
Resources:
Bio
Diane Paddison, 4word Founder and President, is a Harvard MBA graduate, former global executive of two Fortune 500 companies and one Fortune 1000 company, and serves as an independent director for two corporations and four not-for-profits.
But her life's passion is mentoring professional women.
The leading advocate for the professional Christian women community, Paddison published Work, Love, Pray in 2011 while laying the foundation for 4word. The book cast a vision for women of faith who represent a growing share of the fulltime workforce, yet are underserved in resources compared to the men around them. Featuring 15 women leaders who found personal and business success while keeping faith at their core, Work, Love, Pray affirms and challenges women who feel uniquely called to the workplace.
Diane's heart for encouraging professional women took root in her early in her commercial real estate career, an industry where few women held mid-level roles, and were virtually absent in senior leadership. Crossing lines of tradition, Diane approached the top company executive – a man – to express her professional goals and ask for mentoring. He agreed, and since then, Diane has been purposeful in supporting women around her with the lessons she learned.
Mentorship is a lifestyle: even when traveling to a regional office on business, she often reserves a lunch hour to gather women company-wide to foster relationships. She led the development of the CREW (Commercial Real Estate Women) "Bridging the C-Suite Gap" mentoring program, credited with the advancement of many participants to senior executive ranks since it launched.
Diane Paddison speaks on life/work balance, mentoring/sponsorship, and impactful leadership at events across the country. She authors weekly posts at 4wordwomen.org, and is a featured columnist for Today's Christian Women – a Christianity Today digital magazine. Diane serves on the board for the Harvard Business School Christian Fellowship Alumni Association. Diane and her husband, Chris, have four children and live in Dallas, Texas.
---
Tue, 28 April 2015
040 Bob Burg | Ultimate Success
Be A Go Giver
Click Here to the link to this episode and all the great resources

"Let's look at the leader who is very focused on bringing value to those he or she serves. They are looking not just to have a bunch of followers who are going to be lackeys who do what they say, they are looking to empower people." –Bob Burg
In this podcast, Bob shares the many valuable resources he has used to become an internationally acclaimed author, speaker and leader. He describes how he learned that, by shifting from an "I" focus to an "others" focus, he has achieved success in every aspect of his life.
"If someone believes their job is to go out there and make the sale, then it's all about them. If they believe their job is to go out and create the environment where that person willingly buys because they know it is in their best interest to do so, then it is all about the other person. And that's exactly where the focus should be." –Bob Burg
What You Will Learn:
What it means to be a "go-giver"

How to adapt others' wisdom into our lives yet still remain authentically ourselves

How consistently providing value to others is not only nice, but financially profitable

How to recognize if we are sabotaging our success with an unconscious belief that we are not worthy to receive, only give
Resources:
Bio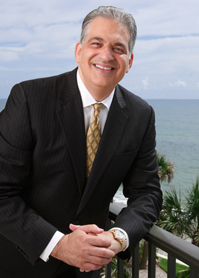 Bob Burg shares information on topics vital to the success of today's businessperson. He speaks for corporations and associations internationally, including fortune 500 companies, franchises, and numerous direct sales organizations.
Bob regularly addresses audiences ranging in size from 50 to 16,000 — sharing the platform with notables including today's top thought leaders, broadcast personalities, Olympic athletes and political leaders including a former United States President.
Although for years he was best known for his book Endless Referrals, over the past few years it's his business parable, The Go-Giver (coauthored with John David Mann) that has captured the imagination of his readers.
The Go-Giver shot to #6 on The Wall Street Journal's Business Bestsellers list just three weeks after its release and reached #9 on BusinessWeek. Since its release it has consistently stayed in the top 25 on Business Book Best Seller List. It's an international bestseller and has been translated into 21 languages. It is Bob's fourth book to sell over 250,000 copies.
Bob believes his newest book, Adversaries Into Allies: Win People Over Without Manipulation or Coercion is by far his most important work yet.
Drawing on his own experiences and the stories of other influential people, he offers five simple principles of what he calls Ultimate Influence™ — the ability to move people to your side in a way that leaves everyone feeling great about the outcome… and about themselves!
Bob is an advocate, supporter and defender of the Free Enterprise system, believing that the amount of money one makes is directly proportional to how many people they serve.
---
Thu, 23 April 2015
039 Eric Lind | Restoration & Redemption
This is the link to the blog post from the show, a transcript and the resources. http://www.eternalleadership.com/039
---
Tue, 21 April 2015
038 Becca Greenwood | Breaking Through Strongholds
For the full post and great resources CLICK HERE
"Where are we limiting ourselves? What are the lies that we have embraced because of our life circumstances or things that have happened that would keep us or hold us back from the fullness of identity that the Lord has for us?" –Rebecca Greenwood
From an early age, Rebecca Greenwood struggled with strongholds in her life: anger, depression and multiple fears. She feared authority figures, displeasing others, heights, the dark…even while she was a church youth leader and member of the worship team.
Through a process that she describes in this podcast, Rebecca learned how to break free from these strongholds through uncovering their root causes and allowing God to heal them. She shares how you can find freedom and lasting peace through this process, and help others to do the same.
"We will want in our personal lives to see God's kingdom extended wherever He has placed us…We can be totally bold and humble all at the same time."-Rebecca Greenwood
You will learn:
How to identify the areas in your life where you are limiting yourself
How to uncover your own strongholds and their root causes
How to replace the lies about yourself that you have been believing with truths about who you were really created to be
How to retrain and renew your mind
Rebecca is co-founder and president of Christian Harvest International and Strategic Prayer Action Network (SPAN).
From the time she was young girl, Rebecca felt a drawing of the Lord that she would be used by Him. Her mother used to tell Rebecca she was blessed and her father loved to sing a son entitled Far Away Places to she and her sister when they were small girls. Little did her parents know they were speaking her destiny into her heart and mind even from the time she was a young child.
In a prayer time in 1990 she felt a strong presence of the Spirit in which she was overcome. During this time the Lord showed her a vision of thousands and thousands of souls from many nations. He challenged her saying, Becca, will you be accountable for the souls I have assigned to you? Will you reach them for Me? Her heart captivated by this experience, she seriously responded to the mandate of the Lord to the nations. Since this Kingdom encounter, her passion has been seeing the lands of the world impacted for the Glory of God and reaching people with the gospel and setting the captive free. Her heart cry has become, Lord give me the nations. . As a result, prophecy, prophetic intercession, transformational spiritual warfare prayer, spiritual mapping, deliverance and teaching the word of God extensively in the many lands of the earth are the main thrusts of Christian Harvest.
Over the past 22 years, she has participated and led in spiritual warfare prayer journeys to 25 countries such as Egypt, Nepal, Italy, Turkey, Russia, Ukraine, Ireland, Spain, China, and to many cities and locations throughout the United States in which measurable breakthrough of transformation have been realized.
Having a heart for lost souls, Rebecca has seen many saved and set free. She ministers in transparency from her personal experiences of overcoming fear, depression and rebellion into freedom. She is committed to equipping in scriptural truths on how to live an overcoming life of purpose, fulfillment and destiny. And to equip people and churches to have a Jesus captivated and authoritative prayer life in which change and transformation are realized.
While she loves to travel the world and partner with the Lord in touching people's lives, Rebecca's favorite and most cherished times are with her husband Greg and their three beautiful daughters: Kendall, Rebecca and Katie. They reside in Colorado Springs, CO and are members of Freedom Church.
Rebecca has been a guest on TBN, Its Supernatural, God Knows and the Harvest Show. She has written for publications such as Charisma, Pray! Magazine and Spirit-Led Woman. She graduated with a Doctorate of Practical Ministry from Wagner Leadership Institute where she also serves as a core faculty member.
She is the author of six books:
• Authority to Tread: An Intercessors Guide to Strategic-Level Spiritual Warfare
• Breaking the Bonds of Evil: How to Set People Free from Demonic Oppression
• The Power of a Godly Mother (ebook)
• Destined to Rule: Spiritual Strategies for Advancing the Kingdom of God
• Let Our Children Go: Steps to Free Your Child from Evil Influence and Demonic Harassment
• Your Kingdom Come: Encouraged to Intercede
• And was invited to partner with C. Peter Wagner in contributing to an Understanding Spiritual Warfare: Four Views. An academic book discussing four theological views of spiritual warfare which will be used in seminaries throughout the United States.
---
Mon, 20 April 2015
Mini Episode | 5 Imperatives Of A Great Leader
Learn the characteristics of leadership that will equip the next generation and make you better
---
Thu, 16 April 2015
037 Lloyd Reeb | Success To Significance
The Keys To Creating An Impact That Outlives You!
Here is a link to this great interview: http://www.eternalleadership.com/037
"The biggest mistake successful men and women do at midlife, when they're on a quest for renewal, is that they jump to the solution too quickly. They don't take the time to get clear on who they are: their strengths, their passions and their calling. They jump to, "Where could I serve?" And they take board roles or they leave their platform in corporate America or sell their company, whether they're sure if they really need it or not." - Lloyd Reeb
Lloyd Reeb started his career as a successful real estate developer when he was only a teenager. He borrowed the money from his father to purchase his first piece of land, and paid him back with interest. Upon graduating from college, Lloyd began building subdivisions. He experienced great financial success through his thriving business. Eventually, however, some important questions began nagging him.
"But there was a point when I began to wonder, is this really all there is? Do I just continue to build buildings for the rest of my life and grow my net worth? Or is there some other purpose that I was put on this planet? Is there maybe something I'm missing? - Lloyd Reeb
In his book, "Success to Significance," Lloyd describes how to discover where your deepest passions intersect with your greatest abilities and harness them to help change the world. He unfolds a blueprint that has helped thousands of men and women redefine success and infuse their lives with eternal significance.
I think there are a lot of us that get caught into a sort of course in our career and in our pursuit of success without stopping and asking the question, "If my life turned out perfectly, what would the elements be?"
It's different than asking, "If my life were perfect you know, 5 years from now, what would it look like?" That's more of a tactical question. This was a long-term question. I spent a lot of time answering that one question. When I got clear on that, then it put my business in a different perspective.
What You Will Learn:
How to discover your strengths and your true calling
How to reorient your direction in life from success to significance
How to use your talents and resources in ways that produce something that outlasts you
How to find balance between the metrics in your life, such as performance, identity and relationships
Why bailing from corporate America or selling your company may NOT be the best strategy to pursue your purpose
---
Tue, 14 April 2015
036 Kevin Adams | How To Weather The Storms
This link will bring you to all of the great resources from the show http://www.eternalleadership.com/036
---
Mon, 13 April 2015
Mini Episode | The Power Of A Vision
---
Thu, 9 April 2015
035 Coaches Corner with Russell Verhey - Leadership Coach
The goal of coaching is to accelerate a leader's development. Coaching speeds learning time, enabling leaders to make significant leaps in learning and behavior change in a matter of months rather than years.
Our goal is to add value to you by addressing the questions you have submitted. Please comment below so we can include your question on the next episode!
Leadership and executive coach, Russell Verhey answers questions from our audience
As a leader I often feel lonely, how do I develop authentic relationships along the journey?

What does it take to cultivate a culture of trust with my team and peers, especially if I have been betrayed before?

How assess the level of trust in my organization?

How do I connect to my values and what is important to me?

What does it take to keep stress from allowing me to reach my full potential?
Resources
http://www.eternalleadership.com/035
---
Tue, 7 April 2015
034 Marilyn Tam | Finding Your Purpose
Finding Your Life Purpose
http://www.eternalleadership.com/034
Making A Difference Right Where You Are (or where you are now)
"When we have a purpose, we can endure almost anything. When we have the faith in something greater, what we have to go through is bearable because we are here for a reason." –Marilyn Tam
Marilyn Tam was born in Hong Kong into a Chinese family that did not want her because she was a girl. She was abused physically and verbally. She was told over and over again that she was worthless. She was given away to her aunt and uncle, who in turn gave her back when they had a child of their own. But her grandfather and her Heavenly Father had planted seeds of belief deep down in her soul. She chose to flip the negative messages she had been given from "I am worthless" to "I can do anything!" She changed her perspective from feeling sorry for herself to a life mission of helping others make their lives better.
Marilyn's determination and vision earned her highly impactful positions in the corporate world, such as President of Reebok Apparel Products and Retail Group and CEO of Aveda. She has authored the best-selling books "The Happiness Choice" and "Living the Life of Your Dreams," and she hosts the weekly radio show, "The Happiness Choice."
More importantly, however, Marilyn used these positions of influence to make great humanitarian impacts. She helped establish labor standards for para workers around the globe. She worked with the native South Americans who live along the Amazon to grow back indigenous plants previously destroyed during deforestation. She reaches countless listeners and readers every day, inspiring and mentoring them to make a difference in their worlds.
"I understood that I don't have to look for this big grandiose way of making a difference; I can make a difference wherever I am, whatever I am doing." –Marilyn Tam
What you will learn:
-How to evaluate the effectiveness of our reference points
-How to make our mission statement into an actionable point
-How to recognize your own life purpose
-How to reframe your situation when obstacles come your way
---
Wed, 1 April 2015
033 Michael Scott | Producer of the movie Do You Believe?
"The Cross brought us to our knees but should bring us to our feet as well!" - Michael Scott

Here is the link to this episode and great resources http://www.eternalleadership.com/033
This is an inspiring interview with Michael Scott who followed his passion, created a company around it and has made a significant impact on millions of lives. Michael shares the highs and lows of his journey and what he learned at each step that moved him forward and closer to God.
Michael was the producer of the hit movie of God's Not Dead. PureFlix just released their next movie that is one of the best movies I have seen in years. If you are reading this GO see this movie! It is outstanding. Bring a friend, a group, anyone that is a believer or not as their life will be impacted.
Here is a summary of the movie:
A dozen different souls—all moving in different directions, all longing for something more. As their lives unexpectedly intersect, they each are about to discover there is power in the Cross of Christ … even if they don't believe it. Yet.
When a local pastor is shaken to the core by the visible faith of an old street-corner preacher, he is reminded that true belief always requires action. His response ignites a faith-fueled journey that powerfully impacts everyone it touches in ways that only God could orchestrate.
This stirring new film from the creators of God's Not Dead is in theaters now. More than a movie, it's a question we all must answer in our lifetimes: DO YOU BELIEVE?
"I don't think we can do the greatest things until we take small steps. This could be as simple as coming to a movie like this with a friend that is lost or struggling." - Michael Scott
---
Tue, 31 March 2015
032 Doug Napier | Faith in the Workplace
As an attorney with 40 litigators on staff at ADF Doug engaged daily in allowing business leaders to freely practice our second amendment rights. In this episode Doug shares practical strategies and where the landmines are when we bring our faith into the marketplace.
---
Thu, 26 March 2015
031 Lance Wallnau | Unite Your Purpose With Your Plan - Part 2
For all of the resources from this episode go to http://www.eternalleadership.com/031
Your design is perfect for your purpose. Potential is determined by the design of something. The bird can potentially fly, the fish can potentially swim and you? Your potential is intricately woven into your design and your design is crafted according to your — PURPOSE. You come packaged with all the gifts, talents, aptitudes and abilities necessary to engage your life purpose.
As a believer, you have something extra. Remember the verse.. "I can do all things thru Christ who strengthens me?"
( Phil 4:13) Paul was speaking about the peculiar demands and hardships he engaged in his calling. He could have said, "I can do all things (my purpose) through Christ (the anointing) that strengthens me!" You are designed to flow with a certain anointing or divine enabling that comes from heaven.
---
Mon, 23 March 2015
Lance Wallnau | Unite Your Purpose With Your Plan - Part 1 [Re-Air]
Dr. Wallnau is a strategist, futurist and compelling communicator who has shared platforms with Ben Carson, Mike Pompeo, and best-selling authors Ken Blanchard and John Maxwell. He has conducted training for the United Nations and spoken at Harvard, the Chinese Academy of Social Sciences, and the London School of Theology. With a thirty-year background consulting business and non-profits, Lance's students represent a global tapestry spanning governments, CEOs, entertainers, and entrepreneurs.
He currently directs the Lance Learning Group, a strategic teaching and consulting company based in Dallas, Texas.
Join us for a conversation on how to find the calling God has set out before you, and how to pursue it with purpose.
Find more on Lance here!
---
Thu, 19 March 2015
029 Rory Vaden | Take The Stairs
Click here to get all of the resources and links from this great interview with Rory Vaden and learn more strategies from his new book Procrastinate On Purpose http://www.eternalleadership.com/029
---
Tue, 17 March 2015
028 Stephen McGhee | Limitless Leadership
Get all of the details and great resources from Stephen at http://www.eternalleadership.com/028
---
Thu, 12 March 2015
027 Ken Blanchard | Refire Your LIfe & Leadership!
Ken Blanchard, renown leadership expert, author and founder of Lead Like Jesus shares practical advice to retire your life
Here is the link to all of the great resources from the episode:
---
Tue, 10 March 2015
026 Michele Cushatt | Undone
Michele Cushatt speaks on making peace with an unexpected life.
Here the episode here and find all of the links to Michele's incredible new book Undone
http://www.eternalleadership.com/026
---
Thu, 5 March 2015
025 Coaches Corner with Dr. Michael Marx
Coaches Corner
Here is a link to this episode and all of the great resources http://www.eternalleadership.com/025

The goal of coaching is to accelerate a leader's development. Coaching speeds learning time, enabling leaders to make significant leaps in learning and behavior change in a matter of months rather than years.
Our goal is to add value to you by addressing the questions you have submitted. Please comment below so we can include your question on the next episode!
---
Tue, 3 March 2015
024 Michael Franzese | Godfather to "God The Father"
Learn more about Michael Franzese
THIS IS A TRUE STORY ABOUT MAFIA, MONEY, LOVE, LOYALTY AND GOD ...
I first met Michael Franzese through Pinnacle Forum where he is a partner with me. His story of redemption and forgiveness is one of the most powerful I have ever heard, and will give you renewed hope in the One who came to give life, and give it more abundantly!

Michael's story is now a major motion picture that is a must see!
God The Father...takes us on the untold personal journey of Michael Franzese, a young and charismatic Capo in the Colombo Crime family during the 1980's-90's and whose notorious father, Sonny Franzese was also a renowned Underboss. Following in his father's footsteps in the mid-1980s, Fortune Magazine named Franzese as number #18 on its list of the "Fifty Most Wealthy and Powerful Mafia Bosses".
According to a Federal report, Franzese made more money for a crime family than anyone since Chicago Outfit boss, Al Capone. A revelation that Michael's own father went along with a contract hit on his life; Michael's love for his wife and children; and the realization his own life was heading the same way as every other mob guy that came before him...straight to ST. JOHNS Cemetery in NYC, Michael took the decision to leave the 'Life'.
An act previously thought impossible...Michael Franzese publicly walked away from the Colombo family and organized crime. During his time in prison, Michael discovered the Bible. Devouring its contents, Michael found parallels between the Good Book's teachings and his experiences in the 'Life' which translated into Michael developing his own unique religious perspective and faith. It is a faith that is directly responsible for his still being alive today.
God The Father...utilizes every cinematic ingredient available to tell Michael Franzese's remarkable journey from a 'made man' to a man of God. From choreographed dance sequences, traditional interviews, stock footage, visceral re-enactments and sophisticated animation sequences...specifically designed to show the more violent aspects of mob life, in a subtle and intelligent way. This film is the first time the Michael Franzese story has ever been told cinematically and with such originality and power.
Resources
Learn more about Michael Franzese
Schedule a screening of this incredible movie
---
Thu, 26 February 2015
023 Fran LaMattina | Emotional Intelligence Traits of Effective Leaders
The 5 factors that are crucial for emotionally intelligent leadership
What makes a great leader?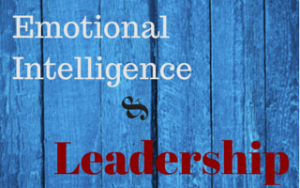 We all know, or have heard stories of, highly skilled people in business who have been promoted to a leadership position only to fail. We also know of others that while seemingly average get promoted to a leadership position and have excelled! What is the difference?
"There was a study done at Stanford, their business council, on what's the number one skill that people need to be successful in life. This council said that it was self-awareness" - Fran LaMattina
In this episode Fran shares what emotional intelligence (EI) is, how it is a learned skill, and its application to leadership. Daniel Goleman in his article on 'What Makes A Leader' in the Harvard Business Review states that the higher the rank of a person considered to be a star performer, the more emotional intelligence capabilities showed up as the reason for his or her effectiveness.
These are the components of EI that Fran will walk you through:
Self-Awareness

Self-Regulation

Motivation

Empathy

Social Skill
Resources
Bio
Fran LaMattina, MIR, MCC is President and Founder of Strategies for Greatness, a consultative coaching practice. Over the twelve years she's been coaching, Fran has achieved her Master Coach Certification (MCC) and established a niche with organizational leaders, especially in the areas of business and life plan development.Fran draws from 25 years of business experience in the areas of marketing, sales, finance, and operations gained from leadership in several business sectors including telecommunications, financial services and consumer products. Before creating her private coaching practice, she was Director of Marketing & Public Relations and a Partner with Ronald Blue & Co, a Christian personal financial planning firm. She has also been an adjunct professor at Psychological Studies Institute, a post-graduate counseling program, where she taught Leadership Coaching Through Life Transitions.Fran is presently enrolled in a PhD program in Professional Coaching and Human Development with the International University of Professional Studies. She received her initial coaching education through Coach University. She holds a Masters degree in Industrial Relations from Purdue University. She also attended Dowling College where she graduated Magna cum Laude with a Bachelor of Arts Degree in Psychology and Business.Fran founded and developed the women's ministry at North Point Community Church in Atlanta, serving on their core staff. She oversaw a staff, and more than 125 community group leaders who provide accountability, belonging and care to more than 1,000 women in the church. During her ten years at North Point, she learned and applied relevant visionary principles of leadership which flow into her day-to-day coaching of both North Point staff and individual clients and teams in her practice.
Fran has been an active member and officer on the boards of several organizations including Ministry Ventures, The Lighthouse Family Retreat, Psychological Studies Institute, Half Time of Georgia, Whitefield Academy, The Christian Coaching Network, Denver Ministries and her neighborhood association.
---
Tue, 24 February 2015
022 Daniel Henderson | The Deeper Life
http://www.strategicrenewal.com/
Satisfying The 8 Vital Longings of Your Soul
We often think of living a deeper life. In this incredible interview with Daniel Henderson, author of The Deeper Life, he shares how to truly discover the answers to life's core questions and live them out in your thoughts, words, and actions. This is a book that needs to be on your must read list!
"So many of us base our identity on things that change. The one thing that never changes is the rock-solid truth of who God is and what he says to be true about him." - Daniel Henderson
An acclaimed teacher on spiritual renewal, Daniel Henderson shares the principles and practices that are vital to a transformed life. He explains the longings that resonate in our souls--longings such as wanting to know God more fully, to know ourselves better, to spend our time on things that matter--and shows how to systematically apply them to daily decisions and even long-term goals. As countless believers have already discovered, this gospel-oriented, Spirit-empowered approach will touch every part of your life and change the trajectory of your journey.
Be known as a person of relevant faith . . .
Escape the fog of daily distractions . . .
Live a more intentional, integrated life!
You Will Learn
Daniel shares questions that really matter and will help satisfy the ultimate longings of the soul to know God and live an eternally significant life.
The 8 Vital Longings of Your Soul
Who is God? (Theology)
Who Am I? (Identity)
Why Am I Here? (Purpose)
What Really Matters? (Values)
What Should I Do? (Priorities)
How Should I Do It? (Goals)
When Should I Do It? (Time)
How Will I Finish? (Legacy)
Resources
Mission - We exist to ignite the heart of the Church through personal renewal, congregational revival and leadership restoration for the glory of Jesus Christ.

The Deeper Life Group Study
Bio
As a Senior Pastor for over two decades, Daniel Henderson brought prayer-based revitalization to several mega-churches. Today he is dedicating his full-time efforts to help congregations across the country experience renewal and turn-around as he speaks to thousands each year at conferences and prayer events. He is President of Strategic Renewal, which exists to ignite personal renewal, congregational revival, and leadership restoration for Christ's glory.
Daniel Henderson is a pastor, preacher, renewal catalyst, leadership coach, author, husband, father, grandfather and (most importantly) a passionate Christ-follower. He was born and raised in Albuquerque, New Mexico and received his academic degrees from Liberty University and Liberty Baptist Theological Seminary in Lynchburg, Virginia. He loves the Lord, his wife, his children, and the local church with a passion.
After spending 25 years in rewarding full-time pastoral ministry, Daniel is now giving more of his full-time efforts to Strategic Renewal. He also serves part-time as the Pastor of Prayer at Mission Hills Church in Littleton, CO and as an adjunct professor at Liberty University in the areas of prayer and pastoral leadership. He has most recently been Senior Pastor of Grace Church in Eden Prairie, Minnesota for three and a half years, and Senior Pastor at Arcade Church in Sacramento, California for 11 years prior to that, where a profound movement of congregational prayer was birthed. He has also served as Senior Pastor of Los Gatos Christian Church in the San Jose area for four years. His pastoral and leadership experience also includes ministry as Associate Pastor to Dr. John MacArthur at Grace Community Church in Sun Valley, California and church planting in the Pacific Northwest.
Daniel's first book, The 7 Most Important Questions You'll Ever Answer, was translated into 12 languages and has been recently re-released by Baker Publishing under the new title The Deeper Life - Satisfying the 8 Vital Longings of the Soul. In 2004, Fresh Encounters was released, focusing on Daniel's journey in the area of worship-based prayer. His more recent books include Think Before You Look: Avoiding the Consequences of Secret Temptation (2005), PRAYzing! Creative Prayer Experiences from A to Z (2007),The 29:59 Plan - Revisioned (2008, with Peter Lord), The Church That Prays Together: Inside the Prayer Life of 10 Dynamic Churches (2008, with Elmer Towns), and Transforming Prayer - How Everything Changes When You Seek God's Face (2011). He also served as a contributing writer to Innovate Church: 8 Innovative Ways to Lead and Grow the Church(2008) and Giving Ourselves to Prayer: An Acts 6:4 Primer for Ministry (2008).
Daniel's articles have appeared in publications like Leadership Journal, Pray! Magazine, and ChurchLeaders.com.
Daniel has been married to Rosemary (Brewer) for over 33 years and they live just south of Denver, Colorado. Together they have raised their three children, Justin, Jordan, and Heather Rose. They are the grandparents of Annie Renee', Taylor Grace, Norah Jane and James Eagle.
Fun Facts:
Life Verse: Generally 2 Corinthians 5:9. Most recently Galatians 1:24

Most Interesting Place Ever Lived: Elephant Butte Lake, New Mexico (just outside the booming metropolis of Truth or Consequences)

Most Interesting Places Ever Visited:

Fordell Castle; Scotland (historic home of the Henderson Clan)

The Holy Land

Petra, Jordan

Bali, Indonesia

Singapore

The Catacombs

Ministry Passion: Pastor-led, local-church oriented movements of Christ-exalting, worship-based prayer, leading to full-scale revival, supernatural evangelism, and cultural transformation.

Key goals for the future:

To enjoy the rest of his life with his (one-and-only) wife of his youth

To support the dreams God places in the hearts of his children

To continue to write articles and books

To travel extensively in his later years, ministering to missionaries and pastors

Travel experience: 42 countries (ministering in 29), 49 states (Alaska is still to be conquered)

Most Embarrassing Moment: Wouldn't you like to know???

Affliations:

Strategic Renewal - Founder, President

The 6:4 Fellowship - National Director

Mission Hills Church (Littleton, CO) - Pastor of Prayer

Liberty University - Adj. Professor of Renewal and Church Leadership

The National Association of Evangelicals - Board Member

Spirit FM Radio - Chaplain

National Prayer Committee Member

The Power Team - Pastoral Advisor
---
Fri, 20 February 2015
021 Dennis Trittin | Raising Up Next Gen Leaders
Building A New Generation of Inspired Leaders
We are facing an epic leadership and life skills crisis in our younger generation with every area of society playing a role.

Dennis Trittin will share how we as:
Parents

Educators

Employers

Mentors

Faith leaders
Can reverse this course to build a new generation of inspired leaders.
Dennis founded LifeSmart Publishing with the mission to inspire, equip, and empower the next generation to pursue lives of purpose, integrity, and impact.
His vision is that every child would be inspired and equipped to reach his or her full potential and positively impact the world.
Our society today is producing a generation of young adults largely unprepared to negotiate life, develop and maintain healthy life-long relationships, demonstrate honorable and effective leadership, build stable households, and succeed in an increasingly competitive workforce. Testimonials from school counselors and employers confirm we have a life skills crisis on our hands. In this episode Dennis shares the meaningful work he is doing to address each of these issues
In this episode you will learn:
What life skills are essential to teach the next generation

Practical strategies to develop leadership skills for millennials

How to build positive relationship capital with teens

A simple idea that will change our culture
Resources
Bio
Dennis is a successful author, publisher, educator, speaker, and money manager committed to helping young people reach their full potential. As founder and CEO of LifeSmart Publishing and the author of What I Wish I Knew at 18: Life Lessons for the Road Ahead and co-author of Parenting for the Launch: Raising Teens to Succeed in the Real World, Dennis combines his world-class leadership experience with passionate advocacy for the next generation. With acclaimed resources and speaking engagements on the topics of leadership, life skills, and parenting, Dennis inspires and equips young people and the adults and institutions guiding them.
Prior to his encore career, Dennis was a senior executive for 28 years with Russell Investments. As Director of Research and Strategy, Dennis evaluated thousands of investment leaders worldwide, giving him a unique perspective to share the strategies and practices of successful people. He also helped grow the firm's assets from $1 billion to $220 billion through portfolio management and sales support.
Dennis has also served as board chair and life skills instructor at an area private school and as a deacon at his church. He is a regular advisor to a number of non-profit organizations and is a passionate advocate of the Pinnacle Forum!
Dennis holds a B.B.A. degree from the University of Wisconsin and an M.B.A. from the University of Washington, where he was Valedictorian. He also is a Chartered Financial Analyst.
Dennis and Jeanne, his wife of 32 years, have two grown children and make their home in Gig Harbor, Washington. In addition to family management and volunteer causes, Dennis enjoys golf, the company of friends, following the markets, writing, traveling, and visiting their condo in Door County, Wisconsin. He's also an avid Seahawks and Packers fan!
---
Tue, 17 February 2015
020 Mark Sanborn | The Most Important Question
What it Takes to Be Extraordinary in All You Do
We often accomplish more by doing less. Activity is the anesthesia of the modern person. When we stay insanely busy we think we are accomplishing something but we are just staying insanely busy. Ask yourself, what's important and am I accomplishing it!
"We all have same number of hours and minutes in a day. It's what we do with those that determine if we have an ordinary or extraordinary life." - Mark Sanborn
Mark Sanborn was recently named to the Top Leadership Experts to Follow in 2015. His best selling book The Fred Factor: How Passion in Your Work and Life Can Turn the Ordinary into the Extraordinary reveals a clear path to an extraordinary life
How do you define extraordinary? It is something that stands out. Ordinary is unremarkable. We don't remember the ordinary. Sameness is a bad business and life strategy.
Savor what you are able to create and do. Mark explains that we are in one of three places in our lives
Stuck

Struggling

Successful – We run the risk of becoming stuck, just stuck at a higher level.
When stuck you need a push and a plan. You need to do the work yourselves but we can encourage others and find encouragement for ourselves.
Your plan should define what success looks like but we often lack clarity on the outcome we want. We assume that people without clarity haven't taken time to define what they want. It could be the case that you just don't know what you want. You might need to do more things, try more things and it would give you perspective.
Don't get into a state where you don't move forward until you have perfect clarity.
Sometimes people are afraid to aspire to more. Successful people are not afraid to aspire higher. It's about aiming a little higher so you get more than you would have gotten.
Live life fully! Try a lot of things and be intentional about what success looks like.
Resources
Leadership resources from Mark Sanborn
Bio
Leadership Speaker Mark Sanborn
Developing Leaders in Business and in Life
Mark Sanborn, CSP, CPAE, is president of Sanborn & Associates, Inc., an idea studio dedicated to developing leaders in business and in life. Mark is an international bestselling author and noted expert on leadership, team building, customer service and change.
Mark Sanborn graduated cum laude from The Ohio State University. In addition to his work as a business educator and author, Mark continues to be an active leadership practitioner. Most recently he served as the president of the National Speakers Association.
Mark holds the Certified Speaking Professional designation from the National Speakers Association (NSA) and is a member of the Speaker Hall of Fame. He was recently honored with the Cavett Award, the highest honor the NSA bestows on its members, in recognition of his outstanding contributions to the speaking profession. Mark is also a member of the exclusive Speakers Roundtable, made up of 20 of the top speakers in America.
Mark is the author of eight books, including the bestseller The Fred Factor: How Passion In Your Work and Life Can Turn the Ordinary Into the Extraordinary which has sold more than 1.6 million copies internationally. His other books include You Don't Need a Title to be a Leader: How Anyone, Anywhere Can Make a Positive Difference, Teambuilt: Making Teamwork Work, The Encore Effect: How to Achieve Remarkable Performance in Anything You Do and his most recent book, Up, Down or Sideways: How to Succeed When Times are Good, Bad or In Between. His latest book is Fred 2.0: New Ideas on How to Keep Delivering Extraordinary Results which was released March 2013.

He has created and appeared in 20 videos and numerous audio training programs. His video series Team Building: How to Motivate and Manage People made it to the #2 spot for bestselling educational video series in the U.S.
Mark's list of over 2400 clients includes Costco, Enterprise Rent-a-Car, FedEx, Harley-Davidson, Hewlett Packard, Cisco, KPMG, Morton's of Chicago, New York Life, RE/MAX, ServiceMaster, ESPN, GM, IBM, Avnet, Sandvik and John Deere.
"We each know how good we have become," Mark says, "but none of us knows how good we can be. One of the most exciting opportunities we get each day is to pursue our potential." Mark Sanborn challenges his audiences with this message and provides insights for extraordinary living.
---
Fri, 13 February 2015
019 Dean Niewolny | CEO of Halftime - Find your Passion, Find your Calling
To get a copy of the bestselling book Halftime for free go to http://www.eternalleadership.com/halftime
"The appetite for significance is at an all time high, yet most people have no idea where or how to identify their gifts and talent—and to connect to their passions. And that's my love for Halftime. Nothing satisfies more than to help a man or woman say, 'This is what God has for me to do.'" — Dean Niewolny, Halftime Institute CEO
You are probably going to live a whole adult lifetime that wasn't available to your parents and grandparents.
Their life expectancy at birth was 50 years. We have two lifetimes now. Life I is what occurs before halftime, and Life II comes afterwards. Most people have a pretty good plan for Life I, but few can see their way forward into Life II.
Halftime is the in-between season that occurs at about age 45, plus or minus a few years. It's the time first described in the book, Halftime – the season of "now what?" In our time, halftime really marks the end of Life I and the beginning of this whole new second adult season that we've identified as Life II or the second half. Halftime used to be the beginning of the end. Now it is the beginning of a whole new beginning: a season that for many has turned out to be the richest and most meaning-filled season of all.
Peter Drucker once told Bob Buford, "The strongest insight you had in Halftime was that there is more than one lifetime."
Life II takes most people by surprise. Most people are unprepared and they are searching for meaning in mid-life.
The Halftime Institute is the leading authority on creating a second half defined by joy, impact and balance. We've served thousands of men and women from varied backgrounds. We also serve organizations like Kingdom Advisors, Young Presidents Organization (YPO) and World Presidents Organization (WPO).
"God has a plan for each and every one of us and He wants us to live in this sweet spot." - Dean Niewolny
You will learn
How to find your passion

How to find your Ephesians 2:10 calling

The steps to discover how God wired you and the incredible potential that unlocks
How to find perfect clarity on the life you want to create for yourself
How God sees success and what that means for you
Resources
Checkout Dean's Articles:
Halftime Institute
We are excited to announce that we have partnered with the Halftime Institute!
If you are at the place where you would like to move from success to significance click here to get a copy of this book for free.
This book is one of the most transformational books I have ever read - John Ramstead
Video Library about Halftime
Halftime Mission & Vision
Become a member of Halftime
Bio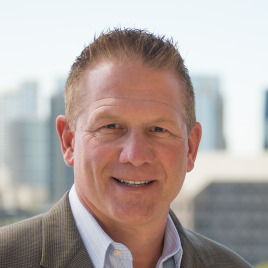 Dean Niewolny spent 23 years in executive roles with three of Wall Street's largest financial firms, finishing his career in the financial sector as market manager for Wells Fargo Advisors in Chicago, where he oversaw a $100mm market. While in Chicago, he and his wife, Lisa, traveled many times to Africa and, seeing the abject needs of widows and orphans, made life changes that enabled them to get involved, such as helping to complete an orphan home and a Hospice home in Durbin, South Africa.
In 2010, Dean traded his marketplace career for Halftime to help more people who, like him, wanted to expand their own "first half" success and skills into passion and purpose for meeting human needs and making a significant difference. Dean joined Halftime as managing director and in 2011 became chief executive officer. He speaks at events around the world, encouraging business leaders to channel first-half achievement into a second half defined by joy, impact and balance.
Having grown up playing sports—eventually in college and semi-professional baseball—Dean still enjoys coaching youth sports, especially his son's little league teams. He and Lisa have two children and live in Southlake, Texas.
---
Tue, 10 February 2015
018 Coaches Corner with Stephen McGhee - Executive Coach
---
Thu, 5 February 2015
017 Jerry Anderson | Principles That Create Global Influence
"It's amazing how the human mind works. If you think you can, you can. If you think you can't, you can't. You've got to be careful what you put in your mind, because you'll soon be there." –Jerry Anderson
In this episode, Jerry Anderson shares how he discovered the key to turning multiple business failures into phenomenal success was this: character development. He changed his mentality with clients from "I hope they buy" to "I need to help them be successful." He adds, "Sometimes I cared about their business more than they did!"
Jerry saw immediate results from his change in perspective and he realized that he could help others achieve the same results in their lives. He started round table groups to mentor businesspeople in the areas of character and values. His teaching spread to other parts of the world; suddenly, he was helping transform governments and cultures! Jerry can help you start your own round table group, or change the values and attitudes in your workplace or business. He has even started to bring these values-based programs to schools; grades have gone up and bullying has dramatically decreased.
"When I'm doing the right things, the right things happen and I don't have to create them. I just show up." –Jerry Anderson
You will learn
How to develop your own character to transform your business
How to discern what should and should not be going into your brain
How to be open and available for incredible opportunities
How to bring positive values back to your own sphere of influence
Resources
http://LaRed.org
http://Globalpriority.org
http://Antivirusyouth.info
---
Wed, 28 January 2015
016 Judy Robinett | How to Be a Power Connector
There is deep value in creating meaningful relationships.


It is through building relationships that we can truly be servant leaders and add value to others. Our guest Judy Robinett shares how she went from a shy small-town girl to the pinnacles of the business world by doing just that. Judy shares practical steps on what it means to give before you get!
Judy Robinett shares how to build a network based on serving others. This is a critical factor for success in business, ministry and in life.
She grew up in a small town in Idaho of less than 300 people, so she has had to put in the time, effort and energy to build her network. In addition, Judy had to overcome her shyness and emotional scars from years of being bullied in school. Judy shares the turning point that created a shift in how she viewed relationships that changed the trajectory of her life.
The key is knowing the value of relationships and how to connect with people to build and solidify those relationships. She says it boils down to a few things; one of those is being in the right room. You have to connect and bond with people who share your same values and passions and are willing to help; and you have to know the right rooms to find them in.
Regardless of where you are in your life, Judy says we all have the following to offer others:
Your ability to listen and be a friend.

Your willingness to put aside your own troubles and give them the gift of your time. Just talking it over with a trusted friend, solutions can be found to many problems.

Listening to someone allows them to know, like and trust you. And when someone knows you and likes you and trusts you, they are far more likely to help you with your problems and to connect you with their sphere of influence.
What you will Learn
A Biblical model for networking

How to find and connect with the people you need in your network

The three golden questions and when to ask them – These are powerful!

How to be authentic in asking your network for help

What it takes to leverage your network to add value to others
Resources
How To Be a Power Connector, by Judy Robinett
Bio

Judy Robinett is the author of How to Be a Power Connector: The 5+50+150 Rule (McGraw-Hill, May 2014), a book that provides instant, effective strategies for meeting the people you need to know and bonding with them fast to further your goals and theirs. Robinett is a business thought leader who is known as "the woman with the titanium digital Rolodex." She has been profiled in Fast Company, Forbes, Venture Beat, Huffington Post, and Bloomberg Businessweek as a sterling example of the new breed of "super connectors" who use their experience and networks to accelerate growth and enhance profitability.
In her more than 30 years of experience as an entrepreneur and corporate leader, Robinett has served as the CEO of both public and private companies and in management positions at Fortune 500 companies. She has been on the advisory boards of Illuminate Ventures, an early-stage venture capital firm based in Menlo Park, California; Pereg Ventures, a venture capital firm based in New York; Springboard Enterprises based in Washington, DC; and Women Innovate Mobile (WIM) accelerators based in New York.
She was a managing director of Golden Seeds Angel Network (the third most active angel investment group and one of the largest in the U.S.); the CEO of publicly traded Medical Discoveries; and she served on the faculty of Goldman Sachs's 10,000 Small Businesses program.
She was a member of the Department of Commerce team that defined performance criteria for the Malcolm Baldrige National Quality Award for Performance Excellence in Healthcare, for which she received an award from President Bill Clinton.
Robinett has given hundreds of speeches worldwide for audiences at MIT, BIO, BIO-Europe, CalPoly, AT&T, Westinghouse, and the Department of Energy.
She is the coauthor of a chapter in Crowdfunding for Dummies by Sherwood Neiss, Jason W. Best, and Zak Cassady-Dorion (Wiley, 2013).
---
Thu, 22 January 2015
015 Ford Taylor - Transformational Leadership
---
Fri, 16 January 2015
014 Coaches Corner with Michael Pfau - Leadership Coach
---
Fri, 9 January 2015
013 Jeff Spadafora - From Smoldering Discontent to Lasting Joy!
A Halftime Journey From Success to Significance
"There was this giant dissonance between the life I was living, which was joyless, and this pathway of joy so clearly outlined in the Bible. And I said, "How am I going to bridge this gap? How am I going to reconcile this?"-Jeff Spadafora
So many people "have been brainwashed into thinking that the key to happiness is to make as much money as you can as fast as you can," begins Jeff Spadafora in this inspiring and enlightening message of how to integrate your career with your God-given gifts and purpose.
He relates how we mistakenly tend toward a "binary vision" of thinking that we can only choose the marketplace or the mission field, when in fact there are multiple ways that we can remain in our current platform and still be fully obedient to God's plan for us. We can "bloom" right where we are currently planted!
"Live an integrated life, where your Tuesday afternoon board meeting self is the exact same self as on Sunday morning at 10 a.m. when you're tearing up hearing the Gospel." –Jeff Spadafora
You will learn
How to determine God's plan for your life

How to become self-aware through your skills and passions

How to "unlearn" the expectations others have placed on you

How to have the courage to become who you were created to be

How to experience real and lasting joy and peace!
Resources
Checkout Jeff's Articles:
Halftime Institute
We are excited to announce that we have partnered with the Halftime Institute!
If you are at the place where you would like to move from success to significance click here to get a copy of this book for free.
This book is one of the most transformational books I have ever read - John Ramstead
Bio

Jeff Spadafora is the Director of Global Coaching Services and Product Development for The Halftime Institute.
He spent 20 years as a leadership and executive development consultant for Fortune 1000 companies such as Ford Motor Company, Sears & Roebuck, Compuware, Domino's Pizza, Visteon, Northern Trust Bank, Helene Curtis, and Sky Chefs.In 2005, Jeff was inspired by Bob Buford's book Halftime and began his journey of discovering God's true purpose for his second half. As he worked with his Halftime coach, it became clear that his calling is to help other people discover their calling.
He has coached over 130 men and women through the Halftime Journey and continues to make this a primary part of his ministry. As the leader of The Halftime Institute's global coaching staff, he is also responsible for recruiting, training, and managing Halftime Certified coaches throughout the world.
In addition to being the lead designer of the Halftime curriculum and one of the primary facilitators of workshops for groups of people embarking on the Halftime journey, Jeff also writes and speaks globally about the issues of life purpose, joy, and kingdom impact.
He lives in Evergreen Colorado with his wife Michelle and 3 teenage children. He enjoys fishing, hunting, skiing, mountain biking and everything else the great outdoors of Colorado has to offer.
"Too many people focus the better part of their lives on the wrong things: the company's agenda, other peoples' ideas of success . . . money. Over time, this leads to frustration and emptiness. True freedom comes as a people discover their God-given design and pour themselves into service for others." –Jeff Spadafora
---
Sat, 3 January 2015
012 Andy Mason - Transform Your Business by Building Champions
Register for the Heavan in Business Conference Here

To See the World Transformed We Have to Focus on Building Champions
"I had some cracks in my foundation, [thinking] that my identity is in external success and performance and not that success is based in Christ in me - the hope of glory." –Andy Mason
What do you do when everything you thought you trusted in changes?
Andy left behind his house, salary, career, friends, and everything he knew to follow God's direction to move to a new land. He suddenly found himself without a blueprint for success.

Feeling like he was wandering in the desert, Andy realized that he had to learn how to allow God to speak louder than his own internal voice of doubt. He needed to change his mindset as a Christian from the performance mindset he had in business to one of dependence and waiting on God.
Andy always felt that it was he that was reaching up and holding on to God with all of his might. When Andy saw the painting you see pictured here, he had a profound revelation:
God was holding on to him and would never let go!
This changed his view of God as well as Andy's ability to trust Him.
"Instead of focusing on fixing the broken, to see the world transformed we have to focus on building champions." –Andy Mason
What you will learn
Where to look when you don't feel God's presence

How to replace a performance mindset with a relationship mindset

How to find cracks in your foundation and fix them

What tools to use when you find yourself in the midst of your own desert period

How to build champions
Resources
Heaven in Business Facebook Community - Join 3800 raving fans!
iDreamCulture - Helping you re-discover the dreams and desires of your heart

January 27-30, 2015 in Redding CA
God with you at work is more than an idea worth sharing; it's a highly profitable business plan worth living. A culture of honor is the fundamental building block to establishing that plan as a culture. Honor elevates the status of people. It brings out their best and results in an environment where people and profits thrive.
This three day conference will inspire and equip you with keys to build a culture of honor in your place of work. You will get to hear real-life stories from real-life business people, be activated to access more of God in local business, receive personal ministry and leave with tools to create a personal and work environment where all people prosper.
Bio

Andy and Janine Mason are from the beautiful east coast of New Zealand. Together, with their four elementary-aged children and ten suitcases, they arrived in Redding, California, in August of 2008.
Andy and Janine developed and currently lead the Dream Culture program at Bethel Church. This has spread into programs and classes in Bethel Christian School and Bethel School of Supernatural Ministry. They have also helped catalyze Dream Cultures in other churches, businesses and community centers.
Andy has a background ranging from relationship management and consultancy, to international community development. He has established a micro-finance project, orphan program and leadership development program in eastern Uganda. He was also involved for ten years in the leadership team of a local New Zealand church. At the core was his desire to help people discover purpose and resource them in whatever way possible to get there.
In addition to being a wonderful mother to four children, Janine brings strength in strategic planning and a high value for relational unity. With her background in people development, adult training and project management, she helps people unlock their dreams and develop practical steps to see the impossible happen.
---