Thu, 27 August 2015
075 Scott Boyer | A New Business Model For Kingdom Impact
Changing Business As Usual To Change The World
Click Here for the resources from our interview with Scott Boyer


"There's something we could do to use a for-profit company in the United States as the financial engine but work with a not-for-profit to provide support to under resourced patients around the world."-Scott Boyer
Scott Boyer spent 27 years working in the pharmaceutical business and was familiar with the sales of products in all areas of the world. It was during this time that he realized that the wealthiest countries had the most significant sales, but the "rest of the world", the ROW countries, where the majority of the people live, didn't have access to life-changing medications or treatment.
Join us as we talk with Scott about his vision for helping people living with epilepsy in under-resourced areas of the world. Through the ROW Foundation, which he founded in 2014, Scott has united the for-profit sector with the not-for-profit sector to make a difference in the lives of those who otherwise could not get medical care.
What you will learn:
How to make a difference using what you already know.

How to discern when the time is right to take a risk.

How to step out in faith in a way that just might change the world.

How you can support the ROW Foundation
"I want to do whatever I can to give it back, to build this model to help under-resourced people. And basically spread love, be the hands and feet of Jesus Christ and help those less fortunate around the world that, honestly, could be treated very easily with inexpensive medications." -Scott Boyer
Resources:
Bio:
Scott Boyer has almost three decades of experience in the pharmaceutical industry and has led the sales and marketing efforts for numerous branded drugs for Abbott and Bristol-Myers Squibb. Scott has a passion for creating a pharmaceutical model that provides medications to all patients. His education includes a B.S. in Business Administration and Management from Morningside College.
---
Tue, 25 August 2015
074 Gary Wood | A Powerful Model For The Clarity You Seek
A 5 Step Approach For Clarity That Will Accelerate Outcomes
Click Here for the resources with our interview with Gary

"What do I need to get to that particular outcome? What needs to happen? What could possibly hold me back from getting there? What attitudes might be in the way? What might externally affect me? All of those things that make up the foundation of good decision making, I need all of those pieces in place. That's clarity." - Gary Wood
Are you a Christian business leader who has burned out or is on the verge of burn out? Do you know what outcomes you want to achieve but don't know how to make them happen? Have you found yourself at a plateau and can't figure out how to move forward?
Join us as we talk with Gary Wood, a master certified Christian Coach. Gary and his wife left their careers, stepped out on faith, and followed God's leading. He now helps business leaders, executives and professionals beat burn out or avoid it completely by helping them find clarity. Gary will share God's model for clarity and how to find meaning and purpose.
What you will learn:
How God's model of clarity can be applied to our business and personal lives.

How to identify problems and zero in on the one area that will make the most difference.

The close connection between clarity and outcomes.

How to determine what direction you are moving.

The importance of taking ownership.

How to gain momentum and move forward.
All of the methodologies you have learned and the tools you have can be incorporated into the clarity model.
"If I'm building a bridge across a river, I have to know exactly where I am starting and where I wanna get to before I can even determine what that bridge is gonna look like and what I build it out of and what's gonna allow me to do this the most efficiently."- Gary Wood
Resources:
http://gewood.com/clarity-school/
Bio:
Gary Wood, PCC, CMCC, BCC has decades of experience and expertise in business, non-profit and ministry environments. Over that time he has played a respected role in training, developing and building into the lives of hundreds of leaders who make significant contributions worldwide.
Since 1998, through his professional coaching firm, G.E. Wood & Associates, Gary has worked with an international clientele of executives, leaders and professionals across a broad range of personal, professional and organizational concerns.
He is frequently retained to help individuals deal with burnout and by corporate, government, small business, nonprofit and ministry leaders to get clarity and find solutions to problems that are impacting progress on causes, projects and programs of importance.
Gary is the immediate Past President and Director of Christian Coaches Network, a support and credentialing organization for professional Christian coaches, many of whom were trained at PCCI.
Gary is a designated Professional Certified Coach (PCC) through the International Coach Federation, a Board Certified Coach through the Center for Credentialing and Education, and a Certified Master Christian Coach through Christian Coaches Network.
Gary works from his office in the beautiful Muskoka region of Ontario, Canada. He is married to Alice who he fell for in Grade 8.
---
Thu, 20 August 2015
073 Chad Hall | The Power Of NO
Leaders That Work In Their God-Given Strengths Are High Impact
Click Here for the resources from our interview with Chad
"I really believe God intended work to be a part of a thriving life. A life in which we flourish and experience well-being. It's so important that we work. It's just meaningful. But like anything else we can overdo it, we can do it in some misguided ways and what God intended as a good becomes a harmful aspect of life." - Chad Hall
Chad Hall felt called to the ministry at the young age of 19 years old. He started off as an associate pastor, became a pastor, and later became a staff member in the Baptist denomination. It was here that he stumbled upon the career of Christian coaching and drawing out other people's expertise.
On this episode, Chad will discuss strategies on how to be an effective coach. God is not only working in the church, but He is working in the business community and other non-profits. Being a ministry leader often does and should extend behind the church doors into our professional lives. Our outreach is through our "water cooler" conversations, our attitudes in team meetings, and the way we care for our co-workers.
What you will learn:
The difference between coaching, training and consulting

That one of the most important leadership skills is the ability to say "no"

The core issues that challenge the ability to say "no"

How to balance your own confidence without edging God out

The importance of being a humble leader

How to look at your life like a story. What chapter are you in?
"Sometimes we think that work can only be important if I can share Christ and get someone saved. And that's great. I mean, certainly love to see that, workplace evangelism. But I think we also need to be equipped with a vision for how our work really connects to what God's doing in the world." - Chad Hall
Resources:
Experiencing God by Henry Blackaby
Every Good Endeavor by Timothy Keller
Bio: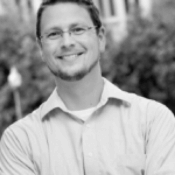 Chad Hall has been coaching leaders in ministry and business since 2002 and currently serves on faculty and as Director of Coaching at Western Seminary in Portland, OR. He has applied coaching first as a denominational leader with the Baptist State Convention of NC and later as an internal coach with software leader SAS Institute. He has also served as a pastor and church planter. His publications include Coaching for Christian Leaders: A Practical Guide (2007, Chalice Press) and Faith Coaching: A Conversational Approach to Helping Others Move Forward in Faith (Coach Approach Ministries, 2009). He has also written frequently for Leadership Journal. He lives with his wife Holly and three children in Hickory, NC.
---
Mon, 17 August 2015
072 Sandra Crawford Williamson | Why Are Working Women Unplugging From Their Churches?
How To Help Them Stay And Thrive!
Click Here for the resources from our interview with Sandra

"There are a lot of professional woman out there that are very, very involved in their local church and they don't feel included or utilized or acknowledged in any way for their specific gifts within the church." Sandra Crawford Williamson
As a professional, single woman who didn't marry until she was 36, Sandra Crawford Williamson encountered 7 churches in 12 years in which she couldn't find a spot to engage and use her God-given talents. She couldn't participate in many of the women's events and felt unseen or "camouflaged".
71% of women with children under 18 years old are working outside the home. Many of them want to be connected and want to be involved with their local church, but they are having a hard time finding their "place". Sandra sheds light on the unique needs and talents of professional women and how they can become more engaged in their local church.
Join us as we have Sandra back on the podcast. Her first episode 'What 9/11 Taught Me' is one of our most popular episodes. Sandra is the co-founder of 4word Women and she shares about her journey and her desire to help professional Christian women achieve their God-given potential.
What you will learn
4 reasons that working women unplug from their local church.

1. The examples from the pulpit don't pertain to them.

2. They don't feel appreciated or utilized.

3. They feel lonely because they don't fit into one of the "buckets".

4. The women's events don't fit into their schedule.

How to tap into the resources and talents of these professional women.

How to find times for gatherings and events that fit into their schedule.

How professional women can be best reached on a typical Sunday morning.
"So there's a lot of women out there whose gifts are in the work force and whether they choose to be married or to be a mother or not, these women are just as engaged in church as the women that have chosen to use their gifts full time in their home." - Sandra Crawford Williamson
Resources
4WordWomen - Connecting, leading, and supporting professional women to achieve their potential
"Work, Love, and Pray" and the companion Work, Love, Pray Study Guide by Diane Paddison & Sandra Crawford Williamson
Why Are Working Women Starting To Unplug From Their Churches?
Bio

Sandra is a seasoned executive, Wall Street industry expert, author, and public speaker who was most recently Chief Marketing Officer for a $3 billion advertising agency. She also serves as COO for 4word, a nonprofit that serves workplace women.
After being in NYC on 9/11, surviving cancer and other personal loss, Sandra's authentic, nothing held back story of perseverance and hope is inspiring to all. Sandra also brings over 20 years of general management, marketing, and sales experience, and is founder and CEO of Crawford Consulting. She also serves as a global industry expert for Coleman Research Group in most things digital, marketing, sales, mobile, and social media.
In addition to her MBA, Sandra has been media trained, was invited into the global CMO Club, and has hundreds of hours of on-camera work to her credit. She is a MENSA member, serves regularly in her community, and enjoys anything international. Sandra has a heart for people, especially professionals trying to juggle it all, since she was married later in life and is now a proud wife and mother of three wonderful children nine years old and younger.
---
Thu, 13 August 2015
071 Dave Sanderson | Leaders Are Last - Surviving The 'Miracle On The Hudson'
"Why I Chose to Be the Last
Passenger Off of the 'Miracle on the Hudson' Airplane"
Click Here for the resources from our interview with Dave
"I think God needed to have leaders on that plane who not only believed in His mission but also really had to be there to help and support other people, and be a proof statement for other people that good things do happen when people do the right thing." –Dave Sanderson
Dave Sanderson was not supposed to be on the now infamous US Airways Flight 1549. Yet, the miracles that happened that day and the choices that he made changed his priorities forever. He is now convinced that the downed airliner in the icy Hudson was exactly where he was supposed to be.
Dave Sanderson traveled 100 days a year on the job. He worked hard to make sure his family was well provided for. He wanted to be an achiever. In this episode, he shares how he has turned everything upside down and made giving back and contribution his number one priorities.
"You've got 155 people on a plane that didn't know each other, who didn't care about each other, all of a sudden pull together to do something that has never been done before. That's one of the really key things that came out of this is the power of when you have a mission in life and have a commonality of that mission, you can achieve anything." –Dave Sanderson
You Will Learn:
How to succeed by doing the right things

How to harness the power of a shared mission

How to make the right choices in times of crisis

How to add value to others—and ENJOY the process!

Don't just survive; Thrive!
Resources:
Dave Sanderson Speaks Website
Dave speaks around the world and will help you create a culture of servant leadership that yields results
Brace For Impact by Dave Sanderson
What Passengers of Flight 1549 Want Others to Know About Second Chances: "Brace for impact." Three simple words that proclaimed to all 150 passengers on board US Airways Flight 1549 on that cold, crisp New York afternoon of January 15, 2009, that their plane was about to go down in the icy Hudson River. Three simple words that churned up their fear that the next two minutes would be their final moments on earth and spurred their most heartfelt, spontaneous prayers. We all know about the stunning tale of survival against all odds that followed. But there is a different, more meaningful, and more timely story that has yet to be fully told. What happened to these passengers when they went home to their families, their homes, their jobs, and everything else familiar but somehow not the same? What has been the real impact, not of a disastrous crash but of a gift of a 'new' life? What can any of us learn from the honest and open sharing of ordinary people who came back from the brink of death? Brace for Impact answers these questions and more by taking you inside the hearts, minds, and souls of twenty-five passengers and first responders and what life is like after near death
Bio
Dave Sanderson is an inspirational survivor, speaker and author. His thoughts on leadership have made him a nationally sought-out speaker. When US Airways Flight 1549, or "The Miracle on the Hudson," ditched into the Hudson River on January 15, 2009, Dave Sanderson knew he was exactly where he was supposed to be.
The last passenger off the back of the plane on that fateful day, he was largely responsible for the well-being and safety of others, risking his own life in frigid water to help other passengers off the plane.
Despite the hazards to himself, Sanderson thought only of helping others, and emerged from the wreckage with a mission: to encourage others to do the right thing. In this stirring presentation, Sanderson shares the story of Flight 1549, revealing the inner strength it took to make it through the day, and how teamwork, leadership, and state management can help overcome any obstacle.
---
Tue, 11 August 2015
070 Joel Boggess | Action Brings Clarity
Your Voice Needs To Be Heard
Click Here for the resources from our interview with Joel

"What's the most essential thing I could be doing. Right now to be able to move things forward, unfortunately that's a question that often goes unanswered." - Joel Boggess
Joel and his wife Pei have one of the best podcasts on leadership and reaching your dreams called ReLaunch. As we started this podcast they both became close friends and equipped me on how to follow my dreams. Here is what Joel shared with me - "If you believe God wants you to prosper in different areas of your life, including your bank account, Then you're going to do whatever it takes to make that come to fruition."
Joel has interviewed hundreds of successful leaders and entrepreneurs. In this episode he shares what he has learned over the course of long career in radio and now in podcasting. You won't want to miss this one! Thank you Joel for who you are and for sharing such deep wisdom and experience with our audience!
"The decision to succeed comes before the plan. So my advice would be make sure you make a solid decision first, and that requires a little bit of effort and a lot of faith." - Joel Boggess
What you will learn
How to successfully make a pivot towards your dreams

What is the mindset of those that relaunch successfully

How to create a team around you to find the next big thing in your life

That it takes faith to have the courage to follow your heart

The 4 Key steps to make a transition in your life
Resources
Bio

Media coach, Radio Host and #1 Bestselling Author
Joel Boggess is the host of the "ReLaunch" show, and the author of the #1 Amazon bestselling book – Finding your Voice.
Joel is passionate about sharing fresh ideas, success tips and inspirations through real life stories. He is a "natural" with broadcasting, and he enjoys teaching podcast and radio show hosts on how to book great guests and have engaging interviews.
Joel's vision: by May 2017, after 3 years of "ReLaunch", he would have helped 200,000 LISTENERS to LEARN TO BELIEVE THEMSELVES AGAIN.
---
Thu, 6 August 2015
069 Dean Miles | Coaches Corner - Great Leaders Start As Great Followers
Leadership Principles Don't Change But Styles Do
Click Here for the resources from our interview with Dean
"You have to first be an excellent follower, before you'll ever be an excellent leader, and I'm really thinking that, that's more true every time I see it happen in front of my face." - Dean Miles
Samuel Johnson once said, "People need to be reminded more often than they need to be instructed." We KNOW how to be good business leaders, managers, spouses, parents, and followers of Christ, we just often don't DO what we know.
Join us as we talk with Dean Miles, founder and president of Bridgepoint Coaching and Strategy Group. Dean's past experience working with the Drug Enforcement Administration paired with his sales and business experience has helped him learn about body language, management, and how we react when faced with the truth. His goal is not to heap more instruction, but to remind people of what they already know to be true.
What you will learn
How to create a culture that attracts and retains younger people.
How to transfer leadership skills to the next generation.
How to maintain balance and juggle the different roles in your life.
The difference between leadership style and leadership principles.
Those that follow best become the best leaders.
How to have mutual purpose and mutual respect when working with a group of people.
How to take the negative connotations away from being a great follower.
"There is a difference between leadership styles and leadership principles. Principles are timeless. Leadership styles, however, have an expiration date." - Dean Miles
Resources
Bridgepoint Coaching & Strategy Group
Bio

Dean is the founder and president of Bridgepoint Coaching & Strategy Group. Since 1996, he has been coaching and facilitating programs for groups and individuals around the country on many organizational, interpersonal and personal topics. With his extensive coaching and training background, Dean has partnered with executives, managers, and front-line employees. Dean's experience in the fields of manufacturing, mining, aerospace, financial services, health care, oil and gas, rail services and non-profits demonstrates his ability to quickly adapt to the unique needs of each industry. Dean has been described as staggeringly perceptive.
---
Tue, 4 August 2015
068 Joel Louis | Is Life Balance a Myth?
An Extraordinary Life Is Not An Either/Or Proposition
Click Here for the resources from our interview with Joel

"Some people will remember the day you were born, some people will remember the day you died, but most are gonna remember that dash, right, that mark in between those two dates. And what is it that you want people to remember?" – Joel Louis
As busy entrepreneurs and business people, it is often a daily struggle to find balance in life. It is vital to stay connected to God, your spouse, your children, and other important people in your life. How do you keep those plates spinning and still find joy in your life?
In today's episode, we will hear from entrepreneur, Joel Louis who has a show called the Startup Dad Headquarters Podcast. He is a husband, a father, works full time, and is an entrepreneur. Joel will share the importance of being intentional in every aspect of your life. Pursuing your dreams, using your talents, and staying connected with your family doesn't have to be an either/or proposition if you know how to prioritize.
What you will learn:
How to connect with the calling in your life

How to embrace the gifts and talents that God has given you

How to find joy right where you are

Why saying "yes" to one thing means you have to say "no" to something else
"What's the most important thing in your business, in your life right now? Focus on that and then when you get the chance, come back and pick up the pieces from that other stuff that you let go by. But we can't balance everything. It's a balancing act and we gotta just make sure we're prioritizing the most important things in our lives, and then when we get some extra time, swing back around."– Joel Louis
Resources
Start Up Dad Headquarters – Outstanding podcast that is on my personal playlist!
Bio

Hi, I'm Joel Louis founder of Startup Dad Headquarters (HQ). I'm on a mission to help extraordinary Father's of today who are / want to be fully engaged in every aspect of their children lives and who are also trying to figure out how to purse their dreams of entrepreneurship in order to leave a legacy behind.
Our vision at Startup Dad HQ is to inspire and enable one small business launch every single day by father's all over the world.
On, Father's Day, 2014 I launched Startup Dad HQ, a business interview show / podcast, focused on the intersection between The Evolution of Dads and Entrepreneurship. Each interview takes us through the journey, of our guest,. They share their failures, bumps and bruises and their rise to the top as they navigated through the complexities of Fatherhood, Entrepreneurship and Life.
Startup Dad HQ also features webinars and live interactive workshops with content experts in all areas of Fatherhood and Entrepreneurship.
"Things that matter most must never be at the mercy of things which matter least."

Wolfgang von Goethe
What matters most to me and everything that I do is for my family. I am married to a gorgeous NICU nurse and we have three beautiful daughters under the age of 6. I know in no time they will be off to college so my time with them, right now!, means more than anything.
Who am I? Well I like to think of myself as a Fortune 100 Corporate Dad gone ROGUE! After nearly 14 years as a highly successful manager at Intel Corporation I decided, enough was enough, it was time to stop working on someone else's dream and start working on my own. It took me almost a year and a half of self exploration and lots of sleepless nights to pinpoint my true passions but when the dust settled it was clear! I wanted to build a platform that focused on the extraordinary Father's of today who are fully engaged in every aspect of their children lives and have also managed to purse their dreams of entrepreneurship in order to leave a legacy behind.
---