Mon, 29 June 2015
058 Darryl Lyons | A Faith Based Guide for Entrepreneurs!
Darryl authored the book Small Business, Big Pressure that caught the attention of Dave Ramsey. Click Here for all of the resources from our interview with Darryl
To get a copy of a FREE book Register Here
Small Business, Big Pressure
Darryl Lyons began his career in the financial world at the age of seventeen and started his own business at a young age. Coming from a family that struggled financially and carrying a debt load that was equal to his income, Darryl had an overwhelming fear of failure and an attitude of "I'm going to work my way out of this."
He soon realized, however, that he needed to trust God with every area of his life and stop trying to work apart from Him in order to experience not only success, but also freedom from fear and worry.
"Nearly everyone is living in fear and worry. The only solution to this…is abiding in [Jesus…] You can find other alternatives that might pacify, whether it's a funny comedy show or substances, but it only pacifies. The only source for overcoming fear and worry is moment-by-moment dependence on Him in everything that we do in our lives." --Darryl Lyons
As Darryl achieved success and received recognition in his community of San Antonio, other entrepreneurs began calling him for advice. He decided to hold workshops to teach what entrepreneurs needed to know. As his classes repeatedly filled up, he looked at the contents he had put together and realized that he had the makings of a book. "Small Business, Big Pressure" will teach you to step out in faith as an entrepreneur and stand up as a leader.
"There's a whole group of people out there that are hungry for God. I want us to have confidence and go out there and be ourselves in Him and just say, "Look, we're Christians and I'm not going to apologize for it. And you'll find out how many people will stand beside you in that journey." –Darryl Lyons
You Will Learn
Why work ethic is not the most important factor in your success

The vital importance of giving God your "first fruits"

How living without fear will attract customers and retain employees

How to give up trying to control every situation and "let God be God"

How to live in moment-by-moment dependence on God

How to abide in Christ in every phase of your business
Resources

Small Business, Big Pressure: A Faith-Based Approach to Guide the Ambitious Entrepreneur by Darryl Lyons
30 Small Business Startup Mistakes - FREE download for you as a special gift from Darryl
Small Business, Big Pressure website
Bio

CEO and co-founder of the PAX Financial Group, Darryl Lyons has been a licensed professional in the financial services industry since 1999. A lifelong Texan, Darryl began his career in the financial sector just one day removed from earning his bachelor's degree in corporate financial management and accounting at St. Mary's University. Throughout his career, he has won awards for recruiting and development from Fortune 100 companies. In January 2007, he chose to begin and develop his independent practice.He joined Andres Gutierrez and Joseph Schuetze to form the PAX Financial Group. "We have such a strong team," Darryl says."It is based on a system of trust and respect.I am honored to have the people around me who help me accomplish very challenging tasks.Without their support, I couldn't meet the needs of my clients." Darryl also served as the Chairman for Brooks Development Authority. Shortly after his service, Mayor Julian Castro, named a park "The Darryl W Lyons Park" in honor of his service. Darryl is a successful small business entrepreneur and co-founder of Radio Show "Financial Mythbusters". He was named to the 2010 San Antonio Business Journal's "40 Under 40 Rising Stars," which honors people making a difference in the business community.
---
Thu, 25 June 2015
057 Jeff Rogers | Our Vocation Should Be Our Calling
Our Calling Is Who We Are
Click Here for the resources from our interview with Jeff Rogers
Sign up to get a copy or our guests book!

"Our calling is to use that which God has given us, but our vocation is then where we apply it." --Jeff Rogers
Jeff Rogers had a burning question: Why don't Christians serve each other well in the marketplace? He found that the simple answer was "they don't know each other." He realized that he needed to connect Christians if they were to be able to encourage one another in their calling.
In 2001, he launched kiros.org; suddenly there was a tremendously successful network where businesspeople could find others in their vocations talking about how to integrate faith into the marketplace. Kiros.org also provides a much-needed forum for accountability and balance.
In this podcast, Jeff shares how you can apply your faith in the workplace pragmatically, outside of just "being nice" to people. He teaches the vital shift from "What do you do?" to "Who are you? Tell me your story." He exposes the pitfall of striving to make your business successful by just working harder, at the expense of time to reflect and pray on God's will and direction.
"Jesus had a ministry of interruption, or a ministry of availability…it was this open door policy where [one] allows enough margin every day for God to show up through people and experiences. If you book your day so solidly that you have no margin, where is God going to show up? –Jeff Rogers
You Will Learn
How every role you have, personally and professionally, can be a ministry

How to find significance as you seek success

How to connect with your calling

How to surround yourself with an accountability team

How to deliver necessary truths to your team in a manner in which they can receive it

How to allow enough margin in each day so God can "show up"
Resources
Bio

Originally from Edmonds, WA, Jeff graduated from the University of Washington with a degree in Finance and Marketing. He has been involved in both sales and management development for over 25 years and is Founder of OneAccord.
His work history includes the strategic selection, development and training of a sales force that began as 56 people and grew to 340, a 36% annual growth rate. His recruiting and sales team development experience is based on personally interviewing more than 10,000 individuals and directing over 1,500 recruiting meetings across all of Canada, Western US, and Mexico. This expansion included the development of new markets and strategies. Expertise includes increasing sales revenue, employee retention, building scalable management systems and the integration of key teams within an organization.
Within the sales organization he personally managed, sales rose at an 88% average annual growth rate. He has taught every aspect of selling: prospecting, presentation, closing, and answering objections. Jeff conducted more than 500 sales seminars teaching audiences of up to 1,100 people.
While building a growing organization, he had nearly 100 direct reports in management positions working in diverse markets and cultures. Retention within his organization improved from a 55% annual rate to over 90%. Competing with approximately 3,400 sales representatives, the organization achieved the highest worldwide per person sales, including the all time company sales record holder.
Recognition in management includes Sales Manager Of The Year: 1986, 1988, 1992, 1993, 1996 and The Excellence Award for overall management performance – the only back to back winner in the 145 year corporate history.
Jeff is involved in coaching basketball and soccer, enjoys skiing and fishing, and is founder and President of Kiros.
---
Tue, 23 June 2015
056 Cheryl Bachelder | Lead Like Jesus
Cheryl shares meaningful leadership lessons and how she turned around a public company
Click here for the resources from Cheryl's interview
---
Thu, 18 June 2015
055 Richard Rierson | To Lead Others, Learn to Lead Yourself First
Click Here for the resources from this interview with Richard
"You cannot grow others unless you grow yourself. I think a lot of times we think, well, I've gotta get these people to follow me and that leads to a lot of external factors or a lot of tactics of trying to fix somebody or fix the situation or fix the team. But the reality is if we spent 80% of our time or more on ourselves and getting our inside right, then we give people around us the freedom to do the same." - Richard Rierson
In this episode we have a very special guest. Richard Rierson started out as a US Marine Corps pilot. The leadership lessons he learned in the Marine Corps led to an amazing business career and now his work as a leadership coach and business consultant.
Richard is a student of leadership as well as a practitioner. He is a life long learner and has applied his lessons from the Marine Corps and business to every aspect of his life, faith and relationships. Richard's continual quest to influence and impact lives in a positive way has led him into what he is doing now and this interview will bless you as Richard shares his experience.
Richard started the Dose of Leadership podcast and has interviewed more than 200 CEOs, thought leaders, executives like Dana Perino, the former White House Press Secretary, Simon Sinek, Barbara Corcoran from The Shark Tank and I could go on.
What You Will Learn
Leadership has nothing to do with position or title

How to lead from a place of clarity in times of uncertainty

What the meaning of 'Leaders Eat Last' is

Keys to take your leadership to the next level

The #1 way to gain influence with someone

That working on yourself is 80% of becoming a great leader

How to overcome the beliefs that are limiting your leadership

You can lead from the front, middle, or bottom of an organization
Resources
The Dose Of Leadership Podcast
Bio

Richard is a husband, father of four daughters, prior Marine Corps officer, commercial pilot, leadership speaker, trainer, coach, and entrepreneur with a passion for the pursuit of truth & common sense leadership.
Richard specializes in helping professionals and organizations develop an authentic leadership presence, crush limiting beliefs, & overcome mediocrity; creating a more purpose driven life full of time & economic freedom.
Richard is a change management and leadership expert. Richard's philosophy of inspiring "everyone to think and act like a leader" is based on timeless natural principles; and from his experiences as a Marine Corps pilot, professional executive, husband of 22 years, and father of four daughters.
If you're goal is to inspire your team, organization, or community, give Richard a call for your next event. Every work shop, seminar, and keynote Richard produces is custom-designed to inspire and equip everyone to maximize their leadership capacity.
---
Tue, 16 June 2015
054 Dean Patino | Keys To Igniting Your Life
Click here for the resources from our interview with Dean
---
Thu, 11 June 2015
053 Dorie Clark | Develop A Breakthrough Idea
Click Here for the resources from our interview with Dorie
Stand Out And Live A Full Life

"It's part of your unique gift as a human being that you see things differently than other people and it's almost an obligation, one could argue, if you are going to live your life fully you need to step up and share your talents and share your vision!" - Dorie Clark
Would you like to make a bigger impact on the world? My friend Dorie Clark - who's a professor at Duke University's Fuqua School of Business, a contributor to Forbes and the Harvard Business Review, and a former presidential campaign spokeswoman – interviewed more than 50 top thought leaders to understand how they developed their breakthrough ideas and built a following around them.
In her new book Stand Out, she's distilled their wisdom down and created a framework so that regular men and women can follow those same principles to gain more career security, become respected in their company and in their field, and have a greater impact on the world. It's worth it for the great stories alone! If you have an idea or a business you'd like to see gain traction – or you know you'd like to develop one, but aren't quite sure yet what it is – this book is for you. You can order it here, and also download her free 42-page Stand Out self-assessment workbook. I hope you'll enjoy Dorie's work as much as I do!
What You Will Learn
How to make an impact right where you are! (Hint - you don't need to be rich & famous!!)
How to turbo charge your life no matter where you are!
That you don't need to be an expert to create an idea that creates huge impact
How to inspire others to listen and take action
How to identify that ONE idea that will set you apart
How to develop a following around your idea!
Resources
Bio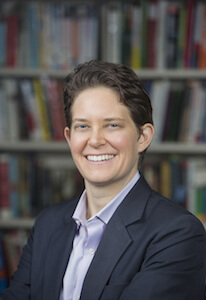 Dorie Clark is a marketing strategy consultant, professional speaker, and frequent contributor to the Harvard Business Review, TIME, Entrepreneur, and the World Economic Forum blog. Recognized as a "branding expert" by the Associated Press, Fortune, and Inc. magazine, she is the author of Reinventing You: Define Your Brand, Imagine Your Future (Harvard Business Review Press, 2013), which has been translated into Russian, Chinese, Arabic, French, Polish, and Thai. Her most recent book, Stand Out: How to Find Your Breakthrough Idea and Build a Following Around It, was released by Portfolio/Penguin in April 2015.
Clark consults and speaks for a diverse range of clients, including Google, the World Bank, Microsoft, Morgan Stanley, the Ford Foundation, the Bill & Melinda Gates Foundation, Yale University, the Mount Sinai Medical Center, and the National Park Service.
Clark, a former presidential campaign spokeswoman, is an adjunct professor of business administration at Duke University's Fuqua School of Business and a Visiting Professor for IE Business School in Madrid, Spain. She has taught marketing and communications at Tufts University, Suffolk University, Emerson College, HEC-Paris, Babson College, the University of North Carolina's Kenan-Flagler School of Business, and Smith College Executive Education. She has been named to the Huffington Post's "100 Must Follow on Twitter" list for 2013 and 2014, and to the #Nifty50 list of top women on Twitter. She was also named one of Inc. magazine's "100 Great Leadership Speakers for Your Next Conference," and recognized in Forbes as one of "25 Professional Networking Experts to Watch in 2015."
She has guest lectured at universities including Harvard Business School, the Harvard Kennedy School, Stanford University's Graduate School of Business, the University of Pennsylvania's Wharton School of Business, the University of California-Berkeley's Haas School of Business, Georgetown, NYU, the MIT Sloan School of Management, and the University of Michigan. Her work has been published in the Harvard Business Review Guide to Getting the Right Job and the Harvard Business Review Guide to Networking, and she is quoted frequently in the worldwide media, including NPR, the BBC, and MSNBC.
A former New England Press Association award-winning journalist, Clark is also the director of the environmental documentary film, The Work of 1000. She currently serves as co-chair of the Board of Visitors of Fenway Health and is a member of the Board of Overseers for the Massachusetts Society for the Prevention of Cruelty to Animals.
At age 14, Clark entered Mary Baldwin College's Program for the Exceptionally Gifted. At 18, she graduated Phi Beta Kappa from Smith College, and two years later received a Master of Theological Studies from Harvard Divinity School. Follow her on Twitter@dorieclark.
Why I Do What I Do
I grew up in a very small town in North Carolina – pre-Internet era – and felt incredibly frustrated with the lack of opportunities and like-minded people. I left home early to head to college, so I could get a jumpstart on doing the things I cared about, like getting a masters degree in theology and becoming a political reporter, presidential campaign spokesperson, nonprofit executive director, and documentary filmmaker.
In 2006, I launched my marketing strategy consulting business, and eventually started writing, speaking professionally, and teaching for business schools. I'm passionate about helping others take control of their professional lives and make an impact on the world, and have written two books – Reinventing You and the Stand Out – to help make that a reality.
If you'd like to stay in touch and receive my best material electronically, please feel free to join more than 14,000 people with impeccable taste and subscribe to her e-newsletter.
---
Mon, 8 June 2015
052 Stephen De Silva | A Paradigm Shift For Prosperity
Click Here for the resoucres from this episode
Severing the Destructive Roots that Are Holding You Back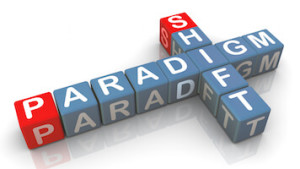 "[Instead of] a victim paradigm in my head that things happen to me, or life happens to me, I realized…that I need to happen to life." –Stephen De Silva
In this episode, you will hear about Stephen's journey from success in business and ministry to complete burnout and a near breakdown. Don't mistake your role for your purpose! You will learn how God healed him and showed him how to truly prosper in all areas of his life—and how YOU can too!
"Marketplace people, we work hard; we exhaust ourselves and we don't understand the idea of rest and what Christ means when He says, 'I am your rest.'" –Stephen De Silva
You Will Learn
How true prosperity is the condition of your soul, not your wallet

How to experience financial breakthroughs and healing

How to identify and grow into whatever God has in store for you

How RESTING can actually INCREASE your prosperity

How to identify and cut out "roots" in your life that are producing "bad fruit"
Resources
"Money and the Prosperous Soul" by Stephen De Silva
Bio

Stephen K. De Silva, the founder of Prosperous Soul ministries, has committed his life to breaking the spirits of poverty and mammon and releasing people into their God-given destiny. Stephen is an exciting and engaging storyteller. An authentic writer and speaker, he teaches not from grandiose ideas or theories but from his own real life experiences. Through the different ministries and structures he has developed, he is changing the world from message he lives out everyday. Stephen is the Chief Financial Officer of Bethel Church in Redding, California. As a Certified Public Accountant since 1989, Stephen has worked in both public and private practice, with specialties in small business consulting, personal finances, ministerial income taxation and non-profit organization administration. Stephen's professional experience includes quality peer review services, independent auditing and income tax preparation for individuals and corporations. In 1996, he left public accounting to work for Bethel Church of Redding and open a private boutique accounting practice. Stephen sold his income tax practice in 2008 to dedicate all his energies to the opportunities and challenges raised by the exponential growth experienced by Bethel Church under Bill Johnson, and Kris Vallotton. In 1997, Stephen began teaching a small group of friends on the principles of supernatural stewardship. This ministry has grown into what is now known as Prosperous Soul, based on the Bible verse in 3 John 1:2. His unique voice on stewardship and money is a regular part of Bethel Church's adult education, and in seminar form in locations around the globe. "My heart is to be a gift. I give away whatever God has shown me for the sake of Christ and the Church. I want to see Christians return to relevance in the eyes of the world, by becoming stewards of God's secrets (2Cor 4:1), in our personal finances and the marketplace". Stephen enjoys life with his wife, Dawna De Silva, founder and co-leader of the international healing and deliverance ministry called Bethel Sozo. Stephen and Dawna have two sons: Timothy (17) and Cory (21). Cory is a rising singer/songwriter, having just released his debut album, Someday When I'm Young.
---
Thu, 4 June 2015
051 Don Ankenbrandt | Discover Your Place In God's Story
Click Here for the resources from this episode.
We will be giving away a free copy of The 210 Project. Register Here to enter!
3 Keys To Find Your Life Mission
"What He has done is created you beautifully, you are his masterpiece. You have enormous value, not only to God but to the world. You have got to understand who you are and how you are gifted to see where you fit." - Don Ankenbrandt
After going through the Halftime Institute and finding his calling, Don Ankenbrandt was so inspired he pulled together a team to write the 210 Project.
The 210 Project is designed to help you answer the two most pressing questions to help you find your place in God's story.
Why am I here?
What does God really want me to do with my life?
All of us long for the answer to these questions and it can only be found when we connect to the One who made us and when we discover where we fit in His Story. Even if we know that God has not left us out of his plan, we struggle to know… The 210 Project answers these questions through a practical and engaging process that helps you discover your unique spiritual DNA.
The 210 Project consist of a book to read and a series of powerful online activities that bring clarity and understanding to your life's purpose.
Walk this path and your life will never be the same!
"When you find your place of fitting you naturally come alive!" - Don Ankenbrandt
Resources
Start with the 210 Project website
The 210 Project consists of a book and very insightful online tools to help you in the journey.
The book focuses on three key areas
Identity

Good Works

Life Mission
The online resources will help you with
Discovering your unique spiritual DNA

Documenting God's path for your life

Listening to the small still voice of God
There is also a workbook to bring small groups through this. We did this with our men's forum and the results were transformational!
Bio

Inspired by Bob Buford's Halftime, Don Ankenbrandt left the business world and joined Young Life, where he served as both Metro and Regional Director for 13 years. In 2007, he founded Alliance Ministries with the purpose of coaching men and women to discover their Kingdom calling and to provide them with connections to ministry opportunities. Don has served on the leadership council for Halftime, training other Halftime affiliates around the world. Don and his wife Susie live in Birmingham, AL, and have three grown children, DJ, Jamie and Jake.
---
Tue, 2 June 2015
050 Lessons Learned From Interviewing 50 Top Thought Leaders
---