Tue, 26 May 2015
048 John Garfield | Releasing Kings
Click Here for the resources and links from John's interview

"When you stand up there and tell people that God is smart enough and wise enough to wire you to naturally pursue His desires, when you reach a certain level of maturity, it's like waves of inner healing go across the room." - John Garfield
In this interview with John Garfield you'll learn that marketplace ministry is the passion that starts when God connects your job, business, ministry, and life purpose into one package. Entrepreneurs (like you) in your workplace or your home business bring a creative health to cash flow, co-workers and customers.
Marketplace ministry begins with your dream or hobby; a desire that God put in your heart – an entrepreneurial spirit that replaces that paycheck-to-paycheck mentality with a new optimism, financial health, and a new ability to make others successful. this is a riveting story of freedom from a poverty mentality. John shares how to connect with the favor God already has on your life.
John shares that we're called to literally bless the nations. Releasing Kings for Ministry in the Marketplace is the title of John's book – it's also learning to move into your ministry and your dreams. You'll have a scriptural basis for the expansion of the Kingdom of God into all areas of society.
Releasing Kings paints a picture of Kings who are naturally competitive, creative, and decisive, who are being used to fulfill the Great Commission. God is beginning another reformation by using an entrepreneurial people in marketplace ministry to fill the whole Earth with His Glory and you're invited!
"People are no longer content to just sit in church and fulfill the vision of that local church. The positive way to look at it is people are finding the kingdom and and they're going out into the culture and they're changing the world." - John Garfield
What You'll Learn
The marketplace is an exciting new frontier for ministry and business
You will understand how enterprising business leaders are impacting generations by passing their financial and spiritual heritages on to others
How to connect with the desires of your heart in a practical way
Discover new opportunities that are opening for mentoring others and sharing the secrets and benefits of Christ centered business.
Find PASSION for your CAREER (and Your life!)

You'll connect your vocation, ministry, and your life purpose for the very first time.
Resources
---
Thu, 21 May 2015
047 Sandra Crawford Williamson | What 9/11 Taught Me
Click Here for all the transcript and resoucres from Sandra's interview
---
Tue, 19 May 2015
046 Frank Gustafson | Key Ingredients To Great Success
Click Here for a ink to the resources from Frank's Interview
When Frank sold his last company and moved back to Texas in early 2013, He was looking for a new adventure. Frank has spent the last 30+ years in leadership, management, executive leadership and as an entrepreneur.
During these 30 years there wasn't much he didn't do. He spent time in all phases of business. He worked a TON of hours and made a great living. That living made a great life for his family. They had ups and downs, fat years and lean years (monetarily and physically).
In the eyes of the world he seemed to get lucky each time he made a new move. Some of his moves were calculated and some of them were based on a gut feel.
Frank believes that life is made up of BoldMoves. These do not have to be daring feats of heroism. They can be normal every-day decisions, that can and will impact the future in a great and meaningful way.
"Do you realize that 86% of working Americans today are either disengaged or actively disengaged in their work? That's what the Gallup organization findings reveal. That is unimaginable." - Frank Gustafson
These problems MUST be resolved, or we stay stuck, and stuck sux! That's what OneBoldMove is all about. Determine your calling, discover a new course, design your next move, demystify your passion, develop a new mindset, all it takes is OneBoldMove.
"I had a guy that was working for me that ran my, the whole back end of my business and when I saw his resume initially, it said Sergeant in the Marines. Well, I knew something about this young man that most people didn't know. I know that he was trained to be a leader and I know that he was trained to train other leaders." - Frank Gustafson
Frank's passion is equipping leaders to reach new heights and helping military personnel experience success as they transition to civilian life. You will love this interview with my friend Frank!
What you will learn
What it means to live in integrity

How to discover your calling, your passion, and your God given talents

How to succeed in business without draining your soul

The key to fulfillment at work

The 11 Core Leadership Principles of the US Marine Corp and how they will make you a better leader

Why your next hire should be a US military veteran!
Resources
OneBoldMove.com

Military Transition Coaching

Executive & Leadership Coaching

Leadership Training

Podcast
---
Thu, 14 May 2015
045 Tommy Spaulding | Develop Relationships That Rock!
---
Tue, 12 May 2015
044 Steve Reiter | Out Of The Wilderness
A Journey From Works To Sonship
Click Here for to see the post for this episode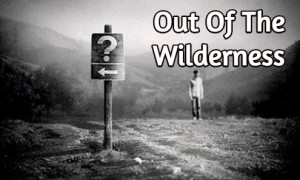 In this episode my friend and co-host shares his journey. Steve started out in Wisconsin and felt called to work in broadcasting. You will hear an incredible journey of how Steve went through many trials and tribulations in his life. Each one was used by God to shape who he was for the next season.
Have you ever had those times in your life where you felt that you were "all in" and the works you were doing should be rewarded by both the world and by God? Steve shares how he got to a point of total burnout and realized that everything he thought should be working was broken. You will hear how Steve walked through a very difficult time and found a path that led him to peace!
A trip to Darfur and seeing the peace in the eyes of a widow who had endured indescribable evil reset everything in Steve's world. He shares a key insight that will inspire you in your own life and open new possibilities in your faith. God used this experience to equip him in an upcoming trial. Today, Steve is walking in a deep personal relationship with Jesus and you will be encouraged by his journey.
What you will learn
The power of authentic mentorship

The danger of being out of balance as a workaholic

How to trust God in adversity

Why working to please God doesn't equal a relationship with Him

How to connect your passion to your calling

Keys to dealing with difficult situations
---
Thu, 7 May 2015
043 Coaches Corner with Leadership Coach Lori Schofer
Coaches Corner
Click HERE for the link to this episode and great resources
The goal of coaching is to accelerate a leader's development. Coaching speeds learning time, enabling leaders to make significant leaps in learning and behavior change in a matter of months rather than years.
Our goal is to add value to you by addressing the questions you have submitted. Please comment below so we can include your question on the next episode!
Leadership and leadership coach, Lori Schofer, answers questions from our audience
How do you handle a difficult conversation with a business partner?
What are ways to maintain balance between work, family and faith?
Feeling out of balance can cause a lot of stress. what do you think the reason behind the reason of that feeling is?
Resources
Professional Christian Coaching Institute - A great resource for leaders and coaches
Emotional Intelligence - Daniel Goleman
Crucial Conversations - Kerry Patterson
Bio

Lori Schofer is a Speaker, Blogger, and Founder of Level UP Now Coaching, a professional coaching business. She spent 20 years in corporate achieving AVP. Lori interrupted her career for 12 years to raise a family. She returned to corporate and then followed God's leading to start her own coaching business.
Started my career entering the corporate world at supervisory level. I jumped in leading others and was very successful doing that. I began climbing the corporate ladder. Did well - achieved AVP.
I wanted to start a family. I wanted it all – the family and the corporate career. So I tried it for a while and God brought me to the place where I knew I had to make a decision. Together my husband and I decided I would leave my job. It was hard for me to give up something I worked so hard for on one hand and yet it was so rewarding because my heart was with my baby son. And I could not let someone else raise him, no matter what the cost to me. There was a cost – I was the primary bread winner at that point.
The next 12 years I dedicated to raising my family – three beautiful children. God provided for us as only He could. And there were years where we wondered how we would make it through financially. We were raising our family in faith.
Then the kids got older and life began changing again. I felt God leading me back into the corporate world. I started back part-time and then full-time. I had a lot of rebuilding to do. Much had changed in the 12 years I was gone – technology for one. I had a large learning curve to get over. Dealing with adults who were sharp thinkers and carry on intelligent conversations verses speaking simple to the kids all day and reading Dr. Seuss. Balancing life was now much more challenging. Something was always out of balance. I learned greater dependence on Him through it all.
The big obstacle with returning to work was wanting it all again – my career to soar and my children to soar. I was old enough to know the "having it all" was a myth, speaking from a female perspective here of course. There just is not enough time or energy to give to having it all. Thus my great awakening to following Him more began. With it came the release of my career and my children to Him. As scary as that was it was a peaceful place. There's no better place to be than with God directing my life.
After adjusting to corporate life again God directed me to start my own coaching business. At this point in my life it was a beyond a half-time adjustment and more like a fourth quarter adjustment, which made it seem even crazier. I've learned when God directs I follow no matter how crazy the timing seems.
I started Level UP Now Coaching and I coach leaders and those in corporate careers. Coaching was what God made me for and when I coach "I feel His pleasure" to quote Eric Liddell from Chariots of Fire. It's knowing what He made me for that helps me now with the new challenges of being an entrepreneur.
---
Tue, 5 May 2015
042 Andy Mason | A Dream So Big It Scares You
For all of the links for this episode CLICK HERE
"If your dreams don't scare you, then they're not big enough. Dream bigger! The world is waiting to see what your God is really like—so dream big." -Andy Mason
Andy Mason has become an expert at helping others identify their God-given dreams, and just as importantly, take the practical steps necessary in turning those dreams into reality. What would you do if nothing was impossible? What would you do if you were ten times more courageous? What things would you like to change in the world? What are some fun things you would like to do? What are the big things you want to do?
Andy has helped countless people realize their dreams and begin a positive "ripple effect" in their cities, their nations, and their world. He has helped employers build strong teams and have an impact on their employees' lives far greater and farther-reaching than the bottom line. In this podcast and his resources, he details how you too can achieve dreams that exceed even your lifetime.
"Our Father is the creative entrepreneur/founder of the universe. How are we representing Him in life? Are we encouraging people, causing them to come alive, or are we sucking the energy and life out of the planet by holding up placards of what people are doing wrong? It's time for us to stand up and let our lights shine and be the salt and light of the earth." -Andy Mason
What You Will Learn
How to discover or reawaken the dreams God has placed in your heart

Why it is vital to have an accountability partner to stay on track

How to understand the eternal perspective of your dreams

How to unlock your employees' full potential and impact

How your business can have the reputation of "if you work for those guys, your dreams come true!"
Resources
Heaven in Business Facebook Community – Join 3800 raving fans!
iDreamCulture – Helping you re-discover the dreams and desires of your heart
Heaven in Business Conference, Redding, CA, Sept 8-11, 2015
"God With You at Work" and "Dream Culture: Bringing Dreams to Life" by Andy Mason
"The Dream Manager" by Matthew Kelly
Bio

Andy Mason comes from New Zealand and has 15+ years experience helping individuals and organizations discover and align with purpose, then develop practical steps to make dreams a reality. He has worked for a national consultancy firm and leading financial institution as well as investing in international community development. Andy is the director of Heaven in Business and recently authored God With You at Work.
Andy and his wife, Janine are the directors of Dream Culture – a movement catalyzing people to discover and live their dreams. Together they authored Dream Culture: Bringing Dreams to Life.
Andy and Janine live with their four children in Redding, CA, where Andy is part of the staff of Bethel Church.
---
Thu, 30 April 2015
041 Diane Paddison | Achieve Your God-Given Potential
Click Here for the blog post and resources from this episode
"Our real vision…is that we will help women—through God's hand leading us—see that their faith should be a part of every minute of every day, that their relationships should be their priority, and that their work is a place God has called them to be." –Diane Paddison
At the age of sixteen, Diane Paddison was leading crews of eighty people on her family's Oregon farm. As an adult, she was often the sole woman in Fortune 500 and 1000 boardrooms. Diane realized the crucial importance of a mentor early on, and now pays it forward mentoring countless women through her website 4wordwomen.org and her book, "Work, Love and Pray."
Through trials of her own, Diane learned how to pray fervently, stay grounded in God's Word and surround herself with a support system of women who were fellow believers. She also went through the "Half Time" system, where she realized that God had prepared her with her experiences professionally and relationally, with a firm foundation of faith. She met Bob Buford, who encouraged her to write her book and catapulted her to start her ministry to "connect, lead and support professional women to reach their God-given potential."
"Try to find companies where your values and priorities align. And then try to find roles where your strengths align with that role." –Diane Paddison
What You Will Learn:
The importance of a mentor and how to find your own mentor

How to focus your goals in these three areas: professional, relational and spiritual goals

The keys to putting fear behind you and overcoming hardships

How to discern God's will for your life and reach your full potential

How to discover where your energy comes from and what you are passionate about
Resources:
Bio
Diane Paddison, 4word Founder and President, is a Harvard MBA graduate, former global executive of two Fortune 500 companies and one Fortune 1000 company, and serves as an independent director for two corporations and four not-for-profits.
But her life's passion is mentoring professional women.
The leading advocate for the professional Christian women community, Paddison published Work, Love, Pray in 2011 while laying the foundation for 4word. The book cast a vision for women of faith who represent a growing share of the fulltime workforce, yet are underserved in resources compared to the men around them. Featuring 15 women leaders who found personal and business success while keeping faith at their core, Work, Love, Pray affirms and challenges women who feel uniquely called to the workplace.
Diane's heart for encouraging professional women took root in her early in her commercial real estate career, an industry where few women held mid-level roles, and were virtually absent in senior leadership. Crossing lines of tradition, Diane approached the top company executive – a man – to express her professional goals and ask for mentoring. He agreed, and since then, Diane has been purposeful in supporting women around her with the lessons she learned.
Mentorship is a lifestyle: even when traveling to a regional office on business, she often reserves a lunch hour to gather women company-wide to foster relationships. She led the development of the CREW (Commercial Real Estate Women) "Bridging the C-Suite Gap" mentoring program, credited with the advancement of many participants to senior executive ranks since it launched.
Diane Paddison speaks on life/work balance, mentoring/sponsorship, and impactful leadership at events across the country. She authors weekly posts at 4wordwomen.org, and is a featured columnist for Today's Christian Women – a Christianity Today digital magazine. Diane serves on the board for the Harvard Business School Christian Fellowship Alumni Association. Diane and her husband, Chris, have four children and live in Dallas, Texas.
---
Tue, 28 April 2015
040 Bob Burg | Ultimate Success
Be A Go Giver
Click Here to the link to this episode and all the great resources

"Let's look at the leader who is very focused on bringing value to those he or she serves. They are looking not just to have a bunch of followers who are going to be lackeys who do what they say, they are looking to empower people." –Bob Burg
In this podcast, Bob shares the many valuable resources he has used to become an internationally acclaimed author, speaker and leader. He describes how he learned that, by shifting from an "I" focus to an "others" focus, he has achieved success in every aspect of his life.
"If someone believes their job is to go out there and make the sale, then it's all about them. If they believe their job is to go out and create the environment where that person willingly buys because they know it is in their best interest to do so, then it is all about the other person. And that's exactly where the focus should be." –Bob Burg
What You Will Learn:
What it means to be a "go-giver"

How to adapt others' wisdom into our lives yet still remain authentically ourselves

How consistently providing value to others is not only nice, but financially profitable

How to recognize if we are sabotaging our success with an unconscious belief that we are not worthy to receive, only give
Resources:
Bio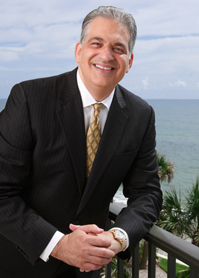 Bob Burg shares information on topics vital to the success of today's businessperson. He speaks for corporations and associations internationally, including fortune 500 companies, franchises, and numerous direct sales organizations.
Bob regularly addresses audiences ranging in size from 50 to 16,000 — sharing the platform with notables including today's top thought leaders, broadcast personalities, Olympic athletes and political leaders including a former United States President.
Although for years he was best known for his book Endless Referrals, over the past few years it's his business parable, The Go-Giver (coauthored with John David Mann) that has captured the imagination of his readers.
The Go-Giver shot to #6 on The Wall Street Journal's Business Bestsellers list just three weeks after its release and reached #9 on BusinessWeek. Since its release it has consistently stayed in the top 25 on Business Book Best Seller List. It's an international bestseller and has been translated into 21 languages. It is Bob's fourth book to sell over 250,000 copies.
Bob believes his newest book, Adversaries Into Allies: Win People Over Without Manipulation or Coercion is by far his most important work yet.
Drawing on his own experiences and the stories of other influential people, he offers five simple principles of what he calls Ultimate Influence™ — the ability to move people to your side in a way that leaves everyone feeling great about the outcome… and about themselves!
Bob is an advocate, supporter and defender of the Free Enterprise system, believing that the amount of money one makes is directly proportional to how many people they serve.
---
Thu, 23 April 2015
039 Eric Lind | Restoration & Redemption
This is the link to the blog post from the show, a transcript and the resources. http://www.eternalleadership.com/039
---
Tue, 21 April 2015
038 Becca Greenwood | Breaking Through Strongholds
For the full post and great resources CLICK HERE
"Where are we limiting ourselves? What are the lies that we have embraced because of our life circumstances or things that have happened that would keep us or hold us back from the fullness of identity that the Lord has for us?" –Rebecca Greenwood
From an early age, Rebecca Greenwood struggled with strongholds in her life: anger, depression and multiple fears. She feared authority figures, displeasing others, heights, the dark…even while she was a church youth leader and member of the worship team.
Through a process that she describes in this podcast, Rebecca learned how to break free from these strongholds through uncovering their root causes and allowing God to heal them. She shares how you can find freedom and lasting peace through this process, and help others to do the same.
"We will want in our personal lives to see God's kingdom extended wherever He has placed us…We can be totally bold and humble all at the same time."-Rebecca Greenwood
You will learn:
How to identify the areas in your life where you are limiting yourself
How to uncover your own strongholds and their root causes
How to replace the lies about yourself that you have been believing with truths about who you were really created to be
How to retrain and renew your mind
Rebecca is co-founder and president of Christian Harvest International and Strategic Prayer Action Network (SPAN).
From the time she was young girl, Rebecca felt a drawing of the Lord that she would be used by Him. Her mother used to tell Rebecca she was blessed and her father loved to sing a son entitled Far Away Places to she and her sister when they were small girls. Little did her parents know they were speaking her destiny into her heart and mind even from the time she was a young child.
In a prayer time in 1990 she felt a strong presence of the Spirit in which she was overcome. During this time the Lord showed her a vision of thousands and thousands of souls from many nations. He challenged her saying, Becca, will you be accountable for the souls I have assigned to you? Will you reach them for Me? Her heart captivated by this experience, she seriously responded to the mandate of the Lord to the nations. Since this Kingdom encounter, her passion has been seeing the lands of the world impacted for the Glory of God and reaching people with the gospel and setting the captive free. Her heart cry has become, Lord give me the nations. . As a result, prophecy, prophetic intercession, transformational spiritual warfare prayer, spiritual mapping, deliverance and teaching the word of God extensively in the many lands of the earth are the main thrusts of Christian Harvest.
Over the past 22 years, she has participated and led in spiritual warfare prayer journeys to 25 countries such as Egypt, Nepal, Italy, Turkey, Russia, Ukraine, Ireland, Spain, China, and to many cities and locations throughout the United States in which measurable breakthrough of transformation have been realized.
Having a heart for lost souls, Rebecca has seen many saved and set free. She ministers in transparency from her personal experiences of overcoming fear, depression and rebellion into freedom. She is committed to equipping in scriptural truths on how to live an overcoming life of purpose, fulfillment and destiny. And to equip people and churches to have a Jesus captivated and authoritative prayer life in which change and transformation are realized.
While she loves to travel the world and partner with the Lord in touching people's lives, Rebecca's favorite and most cherished times are with her husband Greg and their three beautiful daughters: Kendall, Rebecca and Katie. They reside in Colorado Springs, CO and are members of Freedom Church.
Rebecca has been a guest on TBN, Its Supernatural, God Knows and the Harvest Show. She has written for publications such as Charisma, Pray! Magazine and Spirit-Led Woman. She graduated with a Doctorate of Practical Ministry from Wagner Leadership Institute where she also serves as a core faculty member.
She is the author of six books:
• Authority to Tread: An Intercessors Guide to Strategic-Level Spiritual Warfare
• Breaking the Bonds of Evil: How to Set People Free from Demonic Oppression
• The Power of a Godly Mother (ebook)
• Destined to Rule: Spiritual Strategies for Advancing the Kingdom of God
• Let Our Children Go: Steps to Free Your Child from Evil Influence and Demonic Harassment
• Your Kingdom Come: Encouraged to Intercede
• And was invited to partner with C. Peter Wagner in contributing to an Understanding Spiritual Warfare: Four Views. An academic book discussing four theological views of spiritual warfare which will be used in seminaries throughout the United States.
---
Mon, 20 April 2015
Mini Episode | 5 Imperatives Of A Great Leader
Learn the characteristics of leadership that will equip the next generation and make you better
---
Thu, 16 April 2015
037 Lloyd Reeb | Success To Significance
The Keys To Creating An Impact That Outlives You!
Here is a link to this great interview: http://www.eternalleadership.com/037
"The biggest mistake successful men and women do at midlife, when they're on a quest for renewal, is that they jump to the solution too quickly. They don't take the time to get clear on who they are: their strengths, their passions and their calling. They jump to, "Where could I serve?" And they take board roles or they leave their platform in corporate America or sell their company, whether they're sure if they really need it or not." - Lloyd Reeb
Lloyd Reeb started his career as a successful real estate developer when he was only a teenager. He borrowed the money from his father to purchase his first piece of land, and paid him back with interest. Upon graduating from college, Lloyd began building subdivisions. He experienced great financial success through his thriving business. Eventually, however, some important questions began nagging him.
"But there was a point when I began to wonder, is this really all there is? Do I just continue to build buildings for the rest of my life and grow my net worth? Or is there some other purpose that I was put on this planet? Is there maybe something I'm missing? - Lloyd Reeb
In his book, "Success to Significance," Lloyd describes how to discover where your deepest passions intersect with your greatest abilities and harness them to help change the world. He unfolds a blueprint that has helped thousands of men and women redefine success and infuse their lives with eternal significance.
I think there are a lot of us that get caught into a sort of course in our career and in our pursuit of success without stopping and asking the question, "If my life turned out perfectly, what would the elements be?"
It's different than asking, "If my life were perfect you know, 5 years from now, what would it look like?" That's more of a tactical question. This was a long-term question. I spent a lot of time answering that one question. When I got clear on that, then it put my business in a different perspective.
What You Will Learn:
How to discover your strengths and your true calling
How to reorient your direction in life from success to significance
How to use your talents and resources in ways that produce something that outlasts you
How to find balance between the metrics in your life, such as performance, identity and relationships
Why bailing from corporate America or selling your company may NOT be the best strategy to pursue your purpose
---
Tue, 14 April 2015
036 Kevin Adams | How To Weather The Storms
This link will bring you to all of the great resources from the show http://www.eternalleadership.com/036
---
Mon, 13 April 2015
Mini Episode | The Power Of A Vision
---
Thu, 9 April 2015
035 Coaches Corner with Russell Verhey - Leadership Coach
The goal of coaching is to accelerate a leader's development. Coaching speeds learning time, enabling leaders to make significant leaps in learning and behavior change in a matter of months rather than years.
Our goal is to add value to you by addressing the questions you have submitted. Please comment below so we can include your question on the next episode!
Leadership and executive coach, Russell Verhey answers questions from our audience
As a leader I often feel lonely, how do I develop authentic relationships along the journey?

What does it take to cultivate a culture of trust with my team and peers, especially if I have been betrayed before?

How assess the level of trust in my organization?

How do I connect to my values and what is important to me?

What does it take to keep stress from allowing me to reach my full potential?
Resources
http://www.eternalleadership.com/035
---
Tue, 7 April 2015
034 Marilyn Tam | Finding Your Purpose
Finding Your Life Purpose
http://www.eternalleadership.com/034
Making A Difference Right Where You Are (or where you are now)
"When we have a purpose, we can endure almost anything. When we have the faith in something greater, what we have to go through is bearable because we are here for a reason." –Marilyn Tam
Marilyn Tam was born in Hong Kong into a Chinese family that did not want her because she was a girl. She was abused physically and verbally. She was told over and over again that she was worthless. She was given away to her aunt and uncle, who in turn gave her back when they had a child of their own. But her grandfather and her Heavenly Father had planted seeds of belief deep down in her soul. She chose to flip the negative messages she had been given from "I am worthless" to "I can do anything!" She changed her perspective from feeling sorry for herself to a life mission of helping others make their lives better.
Marilyn's determination and vision earned her highly impactful positions in the corporate world, such as President of Reebok Apparel Products and Retail Group and CEO of Aveda. She has authored the best-selling books "The Happiness Choice" and "Living the Life of Your Dreams," and she hosts the weekly radio show, "The Happiness Choice."
More importantly, however, Marilyn used these positions of influence to make great humanitarian impacts. She helped establish labor standards for para workers around the globe. She worked with the native South Americans who live along the Amazon to grow back indigenous plants previously destroyed during deforestation. She reaches countless listeners and readers every day, inspiring and mentoring them to make a difference in their worlds.
"I understood that I don't have to look for this big grandiose way of making a difference; I can make a difference wherever I am, whatever I am doing." –Marilyn Tam
What you will learn:
-How to evaluate the effectiveness of our reference points
-How to make our mission statement into an actionable point
-How to recognize your own life purpose
-How to reframe your situation when obstacles come your way
---
Wed, 1 April 2015
033 Michael Scott | Producer of the movie Do You Believe?
"The Cross brought us to our knees but should bring us to our feet as well!" - Michael Scott

Here is the link to this episode and great resources http://www.eternalleadership.com/033
This is an inspiring interview with Michael Scott who followed his passion, created a company around it and has made a significant impact on millions of lives. Michael shares the highs and lows of his journey and what he learned at each step that moved him forward and closer to God.
Michael was the producer of the hit movie of God's Not Dead. PureFlix just released their next movie that is one of the best movies I have seen in years. If you are reading this GO see this movie! It is outstanding. Bring a friend, a group, anyone that is a believer or not as their life will be impacted.
Here is a summary of the movie:
A dozen different souls—all moving in different directions, all longing for something more. As their lives unexpectedly intersect, they each are about to discover there is power in the Cross of Christ … even if they don't believe it. Yet.
When a local pastor is shaken to the core by the visible faith of an old street-corner preacher, he is reminded that true belief always requires action. His response ignites a faith-fueled journey that powerfully impacts everyone it touches in ways that only God could orchestrate.
This stirring new film from the creators of God's Not Dead is in theaters now. More than a movie, it's a question we all must answer in our lifetimes: DO YOU BELIEVE?
"I don't think we can do the greatest things until we take small steps. This could be as simple as coming to a movie like this with a friend that is lost or struggling." - Michael Scott
---
Tue, 31 March 2015
032 Doug Napier | Faith in the Workplace
As an attorney with 40 litigators on staff at ADF Doug engaged daily in allowing business leaders to freely practice our second amendment rights. In this episode Doug shares practical strategies and where the landmines are when we bring our faith into the marketplace.
---
Thu, 26 March 2015
031 Lance Wallnau | Unite Your Purpose With Your Plan - Part 2
For all of the resources from this episode go to http://www.eternalleadership.com/031
Your design is perfect for your purpose. Potential is determined by the design of something. The bird can potentially fly, the fish can potentially swim and you? Your potential is intricately woven into your design and your design is crafted according to your — PURPOSE. You come packaged with all the gifts, talents, aptitudes and abilities necessary to engage your life purpose.
As a believer, you have something extra. Remember the verse.. "I can do all things thru Christ who strengthens me?"
( Phil 4:13) Paul was speaking about the peculiar demands and hardships he engaged in his calling. He could have said, "I can do all things (my purpose) through Christ (the anointing) that strengthens me!" You are designed to flow with a certain anointing or divine enabling that comes from heaven.
---
Mon, 23 March 2015
Lance Wallnau | Unite Your Purpose With Your Plan - Part 1 [Re-Air]
Dr. Wallnau is a strategist, futurist and compelling communicator who has shared platforms with Ben Carson, Mike Pompeo, and best-selling authors Ken Blanchard and John Maxwell. He has conducted training for the United Nations and spoken at Harvard, the Chinese Academy of Social Sciences, and the London School of Theology. With a thirty-year background consulting business and non-profits, Lance's students represent a global tapestry spanning governments, CEOs, entertainers, and entrepreneurs.
He currently directs the Lance Learning Group, a strategic teaching and consulting company based in Dallas, Texas.
Join us for a conversation on how to find the calling God has set out before you, and how to pursue it with purpose.
Find more on Lance here!
---
Thu, 19 March 2015
029 Rory Vaden | Take The Stairs
Click here to get all of the resources and links from this great interview with Rory Vaden and learn more strategies from his new book Procrastinate On Purpose http://www.eternalleadership.com/029
---
Tue, 17 March 2015
028 Stephen McGhee | Limitless Leadership
Get all of the details and great resources from Stephen at http://www.eternalleadership.com/028
---
Thu, 12 March 2015
027 Ken Blanchard | Refire Your LIfe & Leadership!
Ken Blanchard, renown leadership expert, author and founder of Lead Like Jesus shares practical advice to retire your life
Here is the link to all of the great resources from the episode:
---
Tue, 10 March 2015
026 Michele Cushatt | Undone
Michele Cushatt speaks on making peace with an unexpected life.
Here the episode here and find all of the links to Michele's incredible new book Undone
http://www.eternalleadership.com/026
---
Thu, 5 March 2015
025 Coaches Corner with Dr. Michael Marx
Coaches Corner
Here is a link to this episode and all of the great resources http://www.eternalleadership.com/025

The goal of coaching is to accelerate a leader's development. Coaching speeds learning time, enabling leaders to make significant leaps in learning and behavior change in a matter of months rather than years.
Our goal is to add value to you by addressing the questions you have submitted. Please comment below so we can include your question on the next episode!
---
Tue, 3 March 2015
024 Michael Franzese | Godfather to "God The Father"
Learn more about Michael Franzese
THIS IS A TRUE STORY ABOUT MAFIA, MONEY, LOVE, LOYALTY AND GOD ...
I first met Michael Franzese through Pinnacle Forum where he is a partner with me. His story of redemption and forgiveness is one of the most powerful I have ever heard, and will give you renewed hope in the One who came to give life, and give it more abundantly!

Michael's story is now a major motion picture that is a must see!
God The Father...takes us on the untold personal journey of Michael Franzese, a young and charismatic Capo in the Colombo Crime family during the 1980's-90's and whose notorious father, Sonny Franzese was also a renowned Underboss. Following in his father's footsteps in the mid-1980s, Fortune Magazine named Franzese as number #18 on its list of the "Fifty Most Wealthy and Powerful Mafia Bosses".
According to a Federal report, Franzese made more money for a crime family than anyone since Chicago Outfit boss, Al Capone. A revelation that Michael's own father went along with a contract hit on his life; Michael's love for his wife and children; and the realization his own life was heading the same way as every other mob guy that came before him...straight to ST. JOHNS Cemetery in NYC, Michael took the decision to leave the 'Life'.
An act previously thought impossible...Michael Franzese publicly walked away from the Colombo family and organized crime. During his time in prison, Michael discovered the Bible. Devouring its contents, Michael found parallels between the Good Book's teachings and his experiences in the 'Life' which translated into Michael developing his own unique religious perspective and faith. It is a faith that is directly responsible for his still being alive today.
God The Father...utilizes every cinematic ingredient available to tell Michael Franzese's remarkable journey from a 'made man' to a man of God. From choreographed dance sequences, traditional interviews, stock footage, visceral re-enactments and sophisticated animation sequences...specifically designed to show the more violent aspects of mob life, in a subtle and intelligent way. This film is the first time the Michael Franzese story has ever been told cinematically and with such originality and power.
Resources
Learn more about Michael Franzese
Schedule a screening of this incredible movie
---
Thu, 26 February 2015
023 Fran LaMattina | Emotional Intelligence Traits of Effective Leaders
The 5 factors that are crucial for emotionally intelligent leadership
What makes a great leader?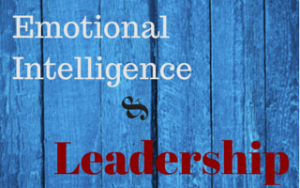 We all know, or have heard stories of, highly skilled people in business who have been promoted to a leadership position only to fail. We also know of others that while seemingly average get promoted to a leadership position and have excelled! What is the difference?
"There was a study done at Stanford, their business council, on what's the number one skill that people need to be successful in life. This council said that it was self-awareness" - Fran LaMattina
In this episode Fran shares what emotional intelligence (EI) is, how it is a learned skill, and its application to leadership. Daniel Goleman in his article on 'What Makes A Leader' in the Harvard Business Review states that the higher the rank of a person considered to be a star performer, the more emotional intelligence capabilities showed up as the reason for his or her effectiveness.
These are the components of EI that Fran will walk you through:
Self-Awareness

Self-Regulation

Motivation

Empathy

Social Skill
Resources
Bio
Fran LaMattina, MIR, MCC is President and Founder of Strategies for Greatness, a consultative coaching practice. Over the twelve years she's been coaching, Fran has achieved her Master Coach Certification (MCC) and established a niche with organizational leaders, especially in the areas of business and life plan development.Fran draws from 25 years of business experience in the areas of marketing, sales, finance, and operations gained from leadership in several business sectors including telecommunications, financial services and consumer products. Before creating her private coaching practice, she was Director of Marketing & Public Relations and a Partner with Ronald Blue & Co, a Christian personal financial planning firm. She has also been an adjunct professor at Psychological Studies Institute, a post-graduate counseling program, where she taught Leadership Coaching Through Life Transitions.Fran is presently enrolled in a PhD program in Professional Coaching and Human Development with the International University of Professional Studies. She received her initial coaching education through Coach University. She holds a Masters degree in Industrial Relations from Purdue University. She also attended Dowling College where she graduated Magna cum Laude with a Bachelor of Arts Degree in Psychology and Business.Fran founded and developed the women's ministry at North Point Community Church in Atlanta, serving on their core staff. She oversaw a staff, and more than 125 community group leaders who provide accountability, belonging and care to more than 1,000 women in the church. During her ten years at North Point, she learned and applied relevant visionary principles of leadership which flow into her day-to-day coaching of both North Point staff and individual clients and teams in her practice.
Fran has been an active member and officer on the boards of several organizations including Ministry Ventures, The Lighthouse Family Retreat, Psychological Studies Institute, Half Time of Georgia, Whitefield Academy, The Christian Coaching Network, Denver Ministries and her neighborhood association.
---
Tue, 24 February 2015
022 Daniel Henderson | The Deeper Life
http://www.strategicrenewal.com/
Satisfying The 8 Vital Longings of Your Soul
We often think of living a deeper life. In this incredible interview with Daniel Henderson, author of The Deeper Life, he shares how to truly discover the answers to life's core questions and live them out in your thoughts, words, and actions. This is a book that needs to be on your must read list!
"So many of us base our identity on things that change. The one thing that never changes is the rock-solid truth of who God is and what he says to be true about him." - Daniel Henderson
An acclaimed teacher on spiritual renewal, Daniel Henderson shares the principles and practices that are vital to a transformed life. He explains the longings that resonate in our souls--longings such as wanting to know God more fully, to know ourselves better, to spend our time on things that matter--and shows how to systematically apply them to daily decisions and even long-term goals. As countless believers have already discovered, this gospel-oriented, Spirit-empowered approach will touch every part of your life and change the trajectory of your journey.
Be known as a person of relevant faith . . .
Escape the fog of daily distractions . . .
Live a more intentional, integrated life!
You Will Learn
Daniel shares questions that really matter and will help satisfy the ultimate longings of the soul to know God and live an eternally significant life.
The 8 Vital Longings of Your Soul
Who is God? (Theology)
Who Am I? (Identity)
Why Am I Here? (Purpose)
What Really Matters? (Values)
What Should I Do? (Priorities)
How Should I Do It? (Goals)
When Should I Do It? (Time)
How Will I Finish? (Legacy)
Resources
Mission - We exist to ignite the heart of the Church through personal renewal, congregational revival and leadership restoration for the glory of Jesus Christ.

The Deeper Life Group Study
Bio
As a Senior Pastor for over two decades, Daniel Henderson brought prayer-based revitalization to several mega-churches. Today he is dedicating his full-time efforts to help congregations across the country experience renewal and turn-around as he speaks to thousands each year at conferences and prayer events. He is President of Strategic Renewal, which exists to ignite personal renewal, congregational revival, and leadership restoration for Christ's glory.
Daniel Henderson is a pastor, preacher, renewal catalyst, leadership coach, author, husband, father, grandfather and (most importantly) a passionate Christ-follower. He was born and raised in Albuquerque, New Mexico and received his academic degrees from Liberty University and Liberty Baptist Theological Seminary in Lynchburg, Virginia. He loves the Lord, his wife, his children, and the local church with a passion.
After spending 25 years in rewarding full-time pastoral ministry, Daniel is now giving more of his full-time efforts to Strategic Renewal. He also serves part-time as the Pastor of Prayer at Mission Hills Church in Littleton, CO and as an adjunct professor at Liberty University in the areas of prayer and pastoral leadership. He has most recently been Senior Pastor of Grace Church in Eden Prairie, Minnesota for three and a half years, and Senior Pastor at Arcade Church in Sacramento, California for 11 years prior to that, where a profound movement of congregational prayer was birthed. He has also served as Senior Pastor of Los Gatos Christian Church in the San Jose area for four years. His pastoral and leadership experience also includes ministry as Associate Pastor to Dr. John MacArthur at Grace Community Church in Sun Valley, California and church planting in the Pacific Northwest.
Daniel's first book, The 7 Most Important Questions You'll Ever Answer, was translated into 12 languages and has been recently re-released by Baker Publishing under the new title The Deeper Life - Satisfying the 8 Vital Longings of the Soul. In 2004, Fresh Encounters was released, focusing on Daniel's journey in the area of worship-based prayer. His more recent books include Think Before You Look: Avoiding the Consequences of Secret Temptation (2005), PRAYzing! Creative Prayer Experiences from A to Z (2007),The 29:59 Plan - Revisioned (2008, with Peter Lord), The Church That Prays Together: Inside the Prayer Life of 10 Dynamic Churches (2008, with Elmer Towns), and Transforming Prayer - How Everything Changes When You Seek God's Face (2011). He also served as a contributing writer to Innovate Church: 8 Innovative Ways to Lead and Grow the Church(2008) and Giving Ourselves to Prayer: An Acts 6:4 Primer for Ministry (2008).
Daniel's articles have appeared in publications like Leadership Journal, Pray! Magazine, and ChurchLeaders.com.
Daniel has been married to Rosemary (Brewer) for over 33 years and they live just south of Denver, Colorado. Together they have raised their three children, Justin, Jordan, and Heather Rose. They are the grandparents of Annie Renee', Taylor Grace, Norah Jane and James Eagle.
Fun Facts:
Life Verse: Generally 2 Corinthians 5:9. Most recently Galatians 1:24

Most Interesting Place Ever Lived: Elephant Butte Lake, New Mexico (just outside the booming metropolis of Truth or Consequences)

Most Interesting Places Ever Visited:

Fordell Castle; Scotland (historic home of the Henderson Clan)

The Holy Land

Petra, Jordan

Bali, Indonesia

Singapore

The Catacombs

Ministry Passion: Pastor-led, local-church oriented movements of Christ-exalting, worship-based prayer, leading to full-scale revival, supernatural evangelism, and cultural transformation.

Key goals for the future:

To enjoy the rest of his life with his (one-and-only) wife of his youth

To support the dreams God places in the hearts of his children

To continue to write articles and books

To travel extensively in his later years, ministering to missionaries and pastors

Travel experience: 42 countries (ministering in 29), 49 states (Alaska is still to be conquered)

Most Embarrassing Moment: Wouldn't you like to know???

Affliations:

Strategic Renewal - Founder, President

The 6:4 Fellowship - National Director

Mission Hills Church (Littleton, CO) - Pastor of Prayer

Liberty University - Adj. Professor of Renewal and Church Leadership

The National Association of Evangelicals - Board Member

Spirit FM Radio - Chaplain

National Prayer Committee Member

The Power Team - Pastoral Advisor
---
Fri, 20 February 2015
021 Dennis Trittin | Raising Up Next Gen Leaders
Building A New Generation of Inspired Leaders
We are facing an epic leadership and life skills crisis in our younger generation with every area of society playing a role.

Dennis Trittin will share how we as:
Parents

Educators

Employers

Mentors

Faith leaders
Can reverse this course to build a new generation of inspired leaders.
Dennis founded LifeSmart Publishing with the mission to inspire, equip, and empower the next generation to pursue lives of purpose, integrity, and impact.
His vision is that every child would be inspired and equipped to reach his or her full potential and positively impact the world.
Our society today is producing a generation of young adults largely unprepared to negotiate life, develop and maintain healthy life-long relationships, demonstrate honorable and effective leadership, build stable households, and succeed in an increasingly competitive workforce. Testimonials from school counselors and employers confirm we have a life skills crisis on our hands. In this episode Dennis shares the meaningful work he is doing to address each of these issues
In this episode you will learn:
What life skills are essential to teach the next generation

Practical strategies to develop leadership skills for millennials

How to build positive relationship capital with teens

A simple idea that will change our culture
Resources
Bio
Dennis is a successful author, publisher, educator, speaker, and money manager committed to helping young people reach their full potential. As founder and CEO of LifeSmart Publishing and the author of What I Wish I Knew at 18: Life Lessons for the Road Ahead and co-author of Parenting for the Launch: Raising Teens to Succeed in the Real World, Dennis combines his world-class leadership experience with passionate advocacy for the next generation. With acclaimed resources and speaking engagements on the topics of leadership, life skills, and parenting, Dennis inspires and equips young people and the adults and institutions guiding them.
Prior to his encore career, Dennis was a senior executive for 28 years with Russell Investments. As Director of Research and Strategy, Dennis evaluated thousands of investment leaders worldwide, giving him a unique perspective to share the strategies and practices of successful people. He also helped grow the firm's assets from $1 billion to $220 billion through portfolio management and sales support.
Dennis has also served as board chair and life skills instructor at an area private school and as a deacon at his church. He is a regular advisor to a number of non-profit organizations and is a passionate advocate of the Pinnacle Forum!
Dennis holds a B.B.A. degree from the University of Wisconsin and an M.B.A. from the University of Washington, where he was Valedictorian. He also is a Chartered Financial Analyst.
Dennis and Jeanne, his wife of 32 years, have two grown children and make their home in Gig Harbor, Washington. In addition to family management and volunteer causes, Dennis enjoys golf, the company of friends, following the markets, writing, traveling, and visiting their condo in Door County, Wisconsin. He's also an avid Seahawks and Packers fan!
---
Tue, 17 February 2015
020 Mark Sanborn | The Most Important Question
What it Takes to Be Extraordinary in All You Do
We often accomplish more by doing less. Activity is the anesthesia of the modern person. When we stay insanely busy we think we are accomplishing something but we are just staying insanely busy. Ask yourself, what's important and am I accomplishing it!
"We all have same number of hours and minutes in a day. It's what we do with those that determine if we have an ordinary or extraordinary life." - Mark Sanborn
Mark Sanborn was recently named to the Top Leadership Experts to Follow in 2015. His best selling book The Fred Factor: How Passion in Your Work and Life Can Turn the Ordinary into the Extraordinary reveals a clear path to an extraordinary life
How do you define extraordinary? It is something that stands out. Ordinary is unremarkable. We don't remember the ordinary. Sameness is a bad business and life strategy.
Savor what you are able to create and do. Mark explains that we are in one of three places in our lives
Stuck

Struggling

Successful – We run the risk of becoming stuck, just stuck at a higher level.
When stuck you need a push and a plan. You need to do the work yourselves but we can encourage others and find encouragement for ourselves.
Your plan should define what success looks like but we often lack clarity on the outcome we want. We assume that people without clarity haven't taken time to define what they want. It could be the case that you just don't know what you want. You might need to do more things, try more things and it would give you perspective.
Don't get into a state where you don't move forward until you have perfect clarity.
Sometimes people are afraid to aspire to more. Successful people are not afraid to aspire higher. It's about aiming a little higher so you get more than you would have gotten.
Live life fully! Try a lot of things and be intentional about what success looks like.
Resources
Leadership resources from Mark Sanborn
Bio
Leadership Speaker Mark Sanborn
Developing Leaders in Business and in Life
Mark Sanborn, CSP, CPAE, is president of Sanborn & Associates, Inc., an idea studio dedicated to developing leaders in business and in life. Mark is an international bestselling author and noted expert on leadership, team building, customer service and change.
Mark Sanborn graduated cum laude from The Ohio State University. In addition to his work as a business educator and author, Mark continues to be an active leadership practitioner. Most recently he served as the president of the National Speakers Association.
Mark holds the Certified Speaking Professional designation from the National Speakers Association (NSA) and is a member of the Speaker Hall of Fame. He was recently honored with the Cavett Award, the highest honor the NSA bestows on its members, in recognition of his outstanding contributions to the speaking profession. Mark is also a member of the exclusive Speakers Roundtable, made up of 20 of the top speakers in America.
Mark is the author of eight books, including the bestseller The Fred Factor: How Passion In Your Work and Life Can Turn the Ordinary Into the Extraordinary which has sold more than 1.6 million copies internationally. His other books include You Don't Need a Title to be a Leader: How Anyone, Anywhere Can Make a Positive Difference, Teambuilt: Making Teamwork Work, The Encore Effect: How to Achieve Remarkable Performance in Anything You Do and his most recent book, Up, Down or Sideways: How to Succeed When Times are Good, Bad or In Between. His latest book is Fred 2.0: New Ideas on How to Keep Delivering Extraordinary Results which was released March 2013.

He has created and appeared in 20 videos and numerous audio training programs. His video series Team Building: How to Motivate and Manage People made it to the #2 spot for bestselling educational video series in the U.S.
Mark's list of over 2400 clients includes Costco, Enterprise Rent-a-Car, FedEx, Harley-Davidson, Hewlett Packard, Cisco, KPMG, Morton's of Chicago, New York Life, RE/MAX, ServiceMaster, ESPN, GM, IBM, Avnet, Sandvik and John Deere.
"We each know how good we have become," Mark says, "but none of us knows how good we can be. One of the most exciting opportunities we get each day is to pursue our potential." Mark Sanborn challenges his audiences with this message and provides insights for extraordinary living.
---
Fri, 13 February 2015
019 Dean Niewolny | CEO of Halftime - Find your Passion, Find your Calling
To get a copy of the bestselling book Halftime for free go to http://www.eternalleadership.com/halftime
"The appetite for significance is at an all time high, yet most people have no idea where or how to identify their gifts and talent—and to connect to their passions. And that's my love for Halftime. Nothing satisfies more than to help a man or woman say, 'This is what God has for me to do.'" — Dean Niewolny, Halftime Institute CEO
You are probably going to live a whole adult lifetime that wasn't available to your parents and grandparents.
Their life expectancy at birth was 50 years. We have two lifetimes now. Life I is what occurs before halftime, and Life II comes afterwards. Most people have a pretty good plan for Life I, but few can see their way forward into Life II.
Halftime is the in-between season that occurs at about age 45, plus or minus a few years. It's the time first described in the book, Halftime – the season of "now what?" In our time, halftime really marks the end of Life I and the beginning of this whole new second adult season that we've identified as Life II or the second half. Halftime used to be the beginning of the end. Now it is the beginning of a whole new beginning: a season that for many has turned out to be the richest and most meaning-filled season of all.
Peter Drucker once told Bob Buford, "The strongest insight you had in Halftime was that there is more than one lifetime."
Life II takes most people by surprise. Most people are unprepared and they are searching for meaning in mid-life.
The Halftime Institute is the leading authority on creating a second half defined by joy, impact and balance. We've served thousands of men and women from varied backgrounds. We also serve organizations like Kingdom Advisors, Young Presidents Organization (YPO) and World Presidents Organization (WPO).
"God has a plan for each and every one of us and He wants us to live in this sweet spot." - Dean Niewolny
You will learn
How to find your passion

How to find your Ephesians 2:10 calling

The steps to discover how God wired you and the incredible potential that unlocks
How to find perfect clarity on the life you want to create for yourself
How God sees success and what that means for you
Resources
Checkout Dean's Articles:
Halftime Institute
We are excited to announce that we have partnered with the Halftime Institute!
If you are at the place where you would like to move from success to significance click here to get a copy of this book for free.
This book is one of the most transformational books I have ever read - John Ramstead
Video Library about Halftime
Halftime Mission & Vision
Become a member of Halftime
Bio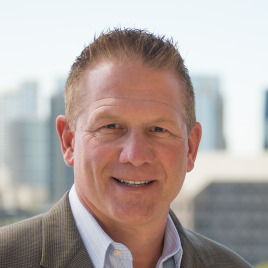 Dean Niewolny spent 23 years in executive roles with three of Wall Street's largest financial firms, finishing his career in the financial sector as market manager for Wells Fargo Advisors in Chicago, where he oversaw a $100mm market. While in Chicago, he and his wife, Lisa, traveled many times to Africa and, seeing the abject needs of widows and orphans, made life changes that enabled them to get involved, such as helping to complete an orphan home and a Hospice home in Durbin, South Africa.
In 2010, Dean traded his marketplace career for Halftime to help more people who, like him, wanted to expand their own "first half" success and skills into passion and purpose for meeting human needs and making a significant difference. Dean joined Halftime as managing director and in 2011 became chief executive officer. He speaks at events around the world, encouraging business leaders to channel first-half achievement into a second half defined by joy, impact and balance.
Having grown up playing sports—eventually in college and semi-professional baseball—Dean still enjoys coaching youth sports, especially his son's little league teams. He and Lisa have two children and live in Southlake, Texas.
---
Tue, 10 February 2015
018 Coaches Corner with Stephen McGhee - Executive Coach
---
Thu, 5 February 2015
017 Jerry Anderson | Principles That Create Global Influence
"It's amazing how the human mind works. If you think you can, you can. If you think you can't, you can't. You've got to be careful what you put in your mind, because you'll soon be there." –Jerry Anderson
In this episode, Jerry Anderson shares how he discovered the key to turning multiple business failures into phenomenal success was this: character development. He changed his mentality with clients from "I hope they buy" to "I need to help them be successful." He adds, "Sometimes I cared about their business more than they did!"
Jerry saw immediate results from his change in perspective and he realized that he could help others achieve the same results in their lives. He started round table groups to mentor businesspeople in the areas of character and values. His teaching spread to other parts of the world; suddenly, he was helping transform governments and cultures! Jerry can help you start your own round table group, or change the values and attitudes in your workplace or business. He has even started to bring these values-based programs to schools; grades have gone up and bullying has dramatically decreased.
"When I'm doing the right things, the right things happen and I don't have to create them. I just show up." –Jerry Anderson
You will learn
How to develop your own character to transform your business
How to discern what should and should not be going into your brain
How to be open and available for incredible opportunities
How to bring positive values back to your own sphere of influence
Resources
http://LaRed.org
http://Globalpriority.org
http://Antivirusyouth.info
---
Wed, 28 January 2015
016 Judy Robinett | How to Be a Power Connector
There is deep value in creating meaningful relationships.


It is through building relationships that we can truly be servant leaders and add value to others. Our guest Judy Robinett shares how she went from a shy small-town girl to the pinnacles of the business world by doing just that. Judy shares practical steps on what it means to give before you get!
Judy Robinett shares how to build a network based on serving others. This is a critical factor for success in business, ministry and in life.
She grew up in a small town in Idaho of less than 300 people, so she has had to put in the time, effort and energy to build her network. In addition, Judy had to overcome her shyness and emotional scars from years of being bullied in school. Judy shares the turning point that created a shift in how she viewed relationships that changed the trajectory of her life.
The key is knowing the value of relationships and how to connect with people to build and solidify those relationships. She says it boils down to a few things; one of those is being in the right room. You have to connect and bond with people who share your same values and passions and are willing to help; and you have to know the right rooms to find them in.
Regardless of where you are in your life, Judy says we all have the following to offer others:
Your ability to listen and be a friend.

Your willingness to put aside your own troubles and give them the gift of your time. Just talking it over with a trusted friend, solutions can be found to many problems.

Listening to someone allows them to know, like and trust you. And when someone knows you and likes you and trusts you, they are far more likely to help you with your problems and to connect you with their sphere of influence.
What you will Learn
A Biblical model for networking

How to find and connect with the people you need in your network

The three golden questions and when to ask them – These are powerful!

How to be authentic in asking your network for help

What it takes to leverage your network to add value to others
Resources
How To Be a Power Connector, by Judy Robinett
Bio

Judy Robinett is the author of How to Be a Power Connector: The 5+50+150 Rule (McGraw-Hill, May 2014), a book that provides instant, effective strategies for meeting the people you need to know and bonding with them fast to further your goals and theirs. Robinett is a business thought leader who is known as "the woman with the titanium digital Rolodex." She has been profiled in Fast Company, Forbes, Venture Beat, Huffington Post, and Bloomberg Businessweek as a sterling example of the new breed of "super connectors" who use their experience and networks to accelerate growth and enhance profitability.
In her more than 30 years of experience as an entrepreneur and corporate leader, Robinett has served as the CEO of both public and private companies and in management positions at Fortune 500 companies. She has been on the advisory boards of Illuminate Ventures, an early-stage venture capital firm based in Menlo Park, California; Pereg Ventures, a venture capital firm based in New York; Springboard Enterprises based in Washington, DC; and Women Innovate Mobile (WIM) accelerators based in New York.
She was a managing director of Golden Seeds Angel Network (the third most active angel investment group and one of the largest in the U.S.); the CEO of publicly traded Medical Discoveries; and she served on the faculty of Goldman Sachs's 10,000 Small Businesses program.
She was a member of the Department of Commerce team that defined performance criteria for the Malcolm Baldrige National Quality Award for Performance Excellence in Healthcare, for which she received an award from President Bill Clinton.
Robinett has given hundreds of speeches worldwide for audiences at MIT, BIO, BIO-Europe, CalPoly, AT&T, Westinghouse, and the Department of Energy.
She is the coauthor of a chapter in Crowdfunding for Dummies by Sherwood Neiss, Jason W. Best, and Zak Cassady-Dorion (Wiley, 2013).
---
Thu, 22 January 2015
015 Ford Taylor - Transformational Leadership
---
Fri, 16 January 2015
014 Coaches Corner with Michael Pfau - Leadership Coach
---
Fri, 9 January 2015
013 Jeff Spadafora - From Smoldering Discontent to Lasting Joy!
A Halftime Journey From Success to Significance
"There was this giant dissonance between the life I was living, which was joyless, and this pathway of joy so clearly outlined in the Bible. And I said, "How am I going to bridge this gap? How am I going to reconcile this?"-Jeff Spadafora
So many people "have been brainwashed into thinking that the key to happiness is to make as much money as you can as fast as you can," begins Jeff Spadafora in this inspiring and enlightening message of how to integrate your career with your God-given gifts and purpose.
He relates how we mistakenly tend toward a "binary vision" of thinking that we can only choose the marketplace or the mission field, when in fact there are multiple ways that we can remain in our current platform and still be fully obedient to God's plan for us. We can "bloom" right where we are currently planted!
"Live an integrated life, where your Tuesday afternoon board meeting self is the exact same self as on Sunday morning at 10 a.m. when you're tearing up hearing the Gospel." –Jeff Spadafora
You will learn
How to determine God's plan for your life

How to become self-aware through your skills and passions

How to "unlearn" the expectations others have placed on you

How to have the courage to become who you were created to be

How to experience real and lasting joy and peace!
Resources
Checkout Jeff's Articles:
Halftime Institute
We are excited to announce that we have partnered with the Halftime Institute!
If you are at the place where you would like to move from success to significance click here to get a copy of this book for free.
This book is one of the most transformational books I have ever read - John Ramstead
Bio

Jeff Spadafora is the Director of Global Coaching Services and Product Development for The Halftime Institute.
He spent 20 years as a leadership and executive development consultant for Fortune 1000 companies such as Ford Motor Company, Sears & Roebuck, Compuware, Domino's Pizza, Visteon, Northern Trust Bank, Helene Curtis, and Sky Chefs.In 2005, Jeff was inspired by Bob Buford's book Halftime and began his journey of discovering God's true purpose for his second half. As he worked with his Halftime coach, it became clear that his calling is to help other people discover their calling.
He has coached over 130 men and women through the Halftime Journey and continues to make this a primary part of his ministry. As the leader of The Halftime Institute's global coaching staff, he is also responsible for recruiting, training, and managing Halftime Certified coaches throughout the world.
In addition to being the lead designer of the Halftime curriculum and one of the primary facilitators of workshops for groups of people embarking on the Halftime journey, Jeff also writes and speaks globally about the issues of life purpose, joy, and kingdom impact.
He lives in Evergreen Colorado with his wife Michelle and 3 teenage children. He enjoys fishing, hunting, skiing, mountain biking and everything else the great outdoors of Colorado has to offer.
"Too many people focus the better part of their lives on the wrong things: the company's agenda, other peoples' ideas of success . . . money. Over time, this leads to frustration and emptiness. True freedom comes as a people discover their God-given design and pour themselves into service for others." –Jeff Spadafora
---
Sat, 3 January 2015
012 Andy Mason - Transform Your Business by Building Champions
Register for the Heavan in Business Conference Here

To See the World Transformed We Have to Focus on Building Champions
"I had some cracks in my foundation, [thinking] that my identity is in external success and performance and not that success is based in Christ in me - the hope of glory." –Andy Mason
What do you do when everything you thought you trusted in changes?
Andy left behind his house, salary, career, friends, and everything he knew to follow God's direction to move to a new land. He suddenly found himself without a blueprint for success.

Feeling like he was wandering in the desert, Andy realized that he had to learn how to allow God to speak louder than his own internal voice of doubt. He needed to change his mindset as a Christian from the performance mindset he had in business to one of dependence and waiting on God.
Andy always felt that it was he that was reaching up and holding on to God with all of his might. When Andy saw the painting you see pictured here, he had a profound revelation:
God was holding on to him and would never let go!
This changed his view of God as well as Andy's ability to trust Him.
"Instead of focusing on fixing the broken, to see the world transformed we have to focus on building champions." –Andy Mason
What you will learn
Where to look when you don't feel God's presence

How to replace a performance mindset with a relationship mindset

How to find cracks in your foundation and fix them

What tools to use when you find yourself in the midst of your own desert period

How to build champions
Resources
Heaven in Business Facebook Community - Join 3800 raving fans!
iDreamCulture - Helping you re-discover the dreams and desires of your heart

January 27-30, 2015 in Redding CA
God with you at work is more than an idea worth sharing; it's a highly profitable business plan worth living. A culture of honor is the fundamental building block to establishing that plan as a culture. Honor elevates the status of people. It brings out their best and results in an environment where people and profits thrive.
This three day conference will inspire and equip you with keys to build a culture of honor in your place of work. You will get to hear real-life stories from real-life business people, be activated to access more of God in local business, receive personal ministry and leave with tools to create a personal and work environment where all people prosper.
Bio

Andy and Janine Mason are from the beautiful east coast of New Zealand. Together, with their four elementary-aged children and ten suitcases, they arrived in Redding, California, in August of 2008.
Andy and Janine developed and currently lead the Dream Culture program at Bethel Church. This has spread into programs and classes in Bethel Christian School and Bethel School of Supernatural Ministry. They have also helped catalyze Dream Cultures in other churches, businesses and community centers.
Andy has a background ranging from relationship management and consultancy, to international community development. He has established a micro-finance project, orphan program and leadership development program in eastern Uganda. He was also involved for ten years in the leadership team of a local New Zealand church. At the core was his desire to help people discover purpose and resource them in whatever way possible to get there.
In addition to being a wonderful mother to four children, Janine brings strength in strategic planning and a high value for relational unity. With her background in people development, adult training and project management, she helps people unlock their dreams and develop practical steps to see the impossible happen.
---
Tue, 30 December 2014
011 Ken Eldred - Silicon Valley Entrepreneur of the Year on Perfect Alignment
Ken Eldred
Silicon Valley Entrepreneur of the Year
Author
- Integrated Life http://goo.gl/OOtI8c
- God is At Work http://goo.gl/7UVxrP
What if we could resolve the exhausting struggle between work, family, and spiritual life? What if we recognized a deep connection between faith and business? What if biblical values weren't roadblocks but actually the source of successful business? What if the real goal of business were more noble than maximizing profit? What if we could see our everyday work as having spiritual value? What if we could approach it as ministry? What if it were our calling, a calling as high as that of a pastor or missionary? What if God cared deeply about our work and wanted to be involved? And what if we could even partner with him in our business?
Many of us believe the key to resolving the tension between work and faith lies in a more balanced life. Pursuing balance is important, Eldred explains, but that noble effort still leaves us with compartmentalized lives. We still sense that all those prime hours of our day have little or no spiritual significance.
---
Sun, 21 December 2014
010 Tim Brown - Jumping Into The Parade and Victory over Depression
The Power of Second Chances
Depression
It is something that many struggle with and find it hard to get help for. When you are depressed, you can feel so stuck that the future feels hopeless. In this interview Tim shares practical steps on how to make those small steps forward that will bring back hope in your life.
"Tomorrow is a new day, a day of second chances--and it is up to us to go ignite that!" - Tim Brown
Leaders typically find it hard to admit weakness, be vulnerable and ask for help. Tim shares his inner journey through hell back to a life of joy and fulfillment. After the financial crash of 2008 Tim lost over $55 million in assets as he watched forces beyond his control decimate the company he had built. Tim's identity came from his role as a CEO, his view of his competence and how he was seen by his peers. He had been so focused on his identity and business that his marriage fell apart as well. Feeling that he had lost everything there were two distinct points where Tim considered just ending it all. This journey that Tim went through has become an incredible book that I know will help millions.
"The magic about jumping into the Parade is that you can lead from the back, the front or the middle. Just jump in and live your life to the fullest." - Tim Brown
What you will learn
How to live life from the inside out
How to heal from the inside out
The power of living in your integrity and being authentic
To let go of the past and live fully in the present
That no matter how things appear, it will get better
One simple tool that will bring joy back in your life
Resources
A Personal Journey to a Joyful and Fulfilling Life
Book Tim to speak at your next event
Stephen McGhee - Tim's leadership coach
Jumping Into The Parade
This book delivers a message of hope and a victory story from someone who faced their edge. The content in the book deals delivers inspiration, the power of reframing and perspective, thoughts of suicide, over coming depression, living from the inside out, serving others, spiritual connection and navigating a mid-life crisis. It provides a roadmap, for lack of a better term, on helping people become joyful by living their lives authentically
Bio
Tim Brown is a devoted father, businessman and community leader. He is the founder of Three Creative, a leadership organization that aims to provide the motivation for each of us to focus on faith, family and friends at our core by delivering a simple message: for true success, you must live and lead from the inside out.
Previously, he was the president of Concord Energy Holdings, a Colorado-based integrated commodity logistics and oilfield services company. Prior to Concord, he was the Founder and CEO of Radius Media Holdings, a position he held for more than 11 years. Radius Media provided a broad stratum of marketing platforms that ranged from radio broadcasting, including 12 locations in Colorado, 18 owned-and-operated live events in the Colorado resort communities, a large-format printing company and a sponsorship marketing agency. Clients included CBS Outdoor, The City and County of Denver's Theatres and Arenas and multiple national advertising agencies.
Brown began his career more than 20 years ago in sales management in the high tech and telecommunications industry. During the course of a decade, he worked with both established and start-up companies in Denver, Chicago and Sydney, Australia including Cisco Systems, Alteon Web Systems (Nortel Networks), American Power Conversion and Xircom. His passion was finding new ways to genuinely serve his customers, build strong internal teams and focus on long-term, meaningful relationships in the workplace and in the community.
Brown earned a bachelor's degree from Colorado State University with a focus on political science and continues to support the University through business and personal endeavors.
Brown understands the importance of community involvement and is committed both personally and professionally to helping others experience the freedom we receive by living and leading from the inside out. He has shared his passion by delivering keynote presentations at international franchisee conferences, MasterMind Groups, YPO events and industry conferences, as well as during public CSU forum discussions. He continues to share his message with groups, large and small, and has created a corporate training program designed to inspire, motivate and improve the working and personal lives of employees, managers and executive teams by teaching them how to Jump into their own Parade.
During the past decade, Brown was instrumental in helping The Colorado Meth Project, Man Therapy, Denver Area Council, Boy Scouts of America, and other non-profit organizations through his past board involvement with a large family foundation. He now serves as a board member for the Denver Council of Boy Scouts of America, Colorado Uplift, and Lead Like Jesus. He is also an active member of the Rocky Mountain Chapter of YPO International. He is also a member of Restoration Community Church in Denver.
A former half-IRONMAN triathlete, he now spends his spare time with a focus on his faith, family and friends. You can often find him on the baseball fields with his son, riding his cruiser bike through his hometown of Denver, hiking the mountains of Colorado, taking photographs, throwing the ball to Blue Dog Brown the Black Labrador, trying to keep up on the ski slopes with his son, reading whatever he can get his hands on, listening to music (the radio, of course) and traveling to new places to experience different cultures
---
Tue, 16 December 2014
009 Dan Meylan - A Business Plan For Kingdom Impact
Dan Meylan talks about how to strengthen the fabric of your business and make a significant Kingdom impact through business. Through this Dan started Weavers with a goal of equipping 10,000 leaders to develop significant Kingdom businesses.
A big part of being effective in his journey is through the Christian leadership organization Pinnacle Forum
---
Wed, 10 December 2014
008 Cliff Ravenscraft - Find Your Calling and Achieve Your Dreams
Would you like to impact millions!
"I want to have an impact in so many people's lives…that when I die, there's not a building big enough to hold all of the people that want to come from all over the world." –Cliff Ravenscraft

In this episode, Cliff Ravenscraft shares how he discovered his true calling in life. He reveals how he had exchanged his relationship with God for a relationship with the institution of the church, information about God and a moral code of conduct. At a crossroads in his life, he chose to "divorce" these relationships and embrace God's love instead. This enabled him to begin living in accordance with his favorite Scripture, 1 Peter 3:15: "…Always be prepared to give an answer to everyone who asks you to give the reason for the hope that you have. But do this with gentleness and respect…"
He now wakes up every day and says, "God, show me how limitless your love is for me…even if I continually sin, show me that you still love me." It is with this love that he is able to love and inspire and encourage others, reaching ( how many?) listeners (daily/monthly.)
"The motto I live by: Always preach the gospel, and sometimes use words." –Cliff Ravenscraft
You will learn
How to live the life God is calling you to

How to break our relationships with rules and institutions and return to our Heavenly Father

How to use your line of work to serve and love others

How to help others become who they were created to be

How to cast off shame and guilt and live a life full of joy
Resources
The Podcast Answer Man - Michael Hyatt referred me to Cliff to start my podcast
Cliff's Podcast - This is at the top of my list to listen to each week!
I have been asked a number of questions on how to podcast and how I got started. Cliff is absolutely the best. I took his Podcasting A to Z course and went from zero to successful launch by the end of this great course. It is one of the best investments I have ever made!!
---
Fri, 5 December 2014
007 Coaches Corner with Jeff Spadafora from the Halftime Institute
Success to Significance
Click here to get Halftime – From Success to Significance FREE. We'll even pay the shipping!
Coaches Corner

Our goal is to add value to you by addressing the questions you have submitted. Please comment below so we can include your question on the next episode!The goal of coaching is to accelerate a leader's development. Coaching speeds learning time, enabling leaders to make significant leaps in learning and behavior change in a matter of months rather than years.
"Too many people focus the better part of their lives on the wrong things: the company's agenda, other peoples' ideas of success . . . money. Over time, this leads to frustration and emptiness. True freedom comes as a people discover their God-given design and pour themselves into service for others." –Jeff Spadafora
Click here to get Halftime – From Success to Significance FREE. We'll even pay the shipping!
Why are we doing this? This is one of the most impactful books I have ever read. It changed the direction of my life and I know you will find huge value in it.
Uncover the key questions and challenges facing everyone during this unique season of life
Learn how to create capacity to catch a new vision for a life of joy, Kingdom impact and balance
Discover how to transition from success to significance!
Resources
Become a member of the Halftime Institute and accelerate your journey
Get your copy of Halftime shipped to you for free
Meet your coach
Jeff Spadafora is the Director of Global Coaching Services and Product Development for The Halftime Institute. He spent 20 years as a leadership and executive development consultant for Fortune 1000 companies such as Ford Motor Company, Sears & Roebuck, Compuware, Domino's Pizza, Visteon, Northern Trust Bank, Helene Curtis, and Sky Chefs.
In 2005, Jeff was inspired by Bob Buford's book Halftime and began his journey of discovering God's true purpose for the second half of his life. As he worked with his Halftime coach, it became clear that his calling was to help other people discover their calling.
He has coached over 130 men and women through the Halftime Journey and continues to make this a primary part of his ministry. As the leader of The Halftime Institute's global coaching staff, he is also responsible for recruiting, training, and managing Halftime Certified coaches throughout the world.
In addition to being the lead designer of the Halftime curriculum and one of the primary facilitators of workshops for groups of people embarking on the Halftime journey, Jeff also writes and speaks globally about the issues of life purpose, joy, and kingdom impact.
He lives in Evergreen Colorado with his wife Michelle and 3 teenage children. He enjoys fishing, hunting, skiing, mountain biking and everything else the great outdoors of Colorado has to offer.
---
Thu, 27 November 2014
006 Kevin Knebl - How to Create Massive Success
True Success Through Nurturing Relationships
"People of integrity expect to believed and when they are not, they let time prove them right." – Kevin Knebl

In this episode, world-renowned businessman, speaker and author Kevin Knebl shares the key to his incredible success. Kevin has the heart of a true servant leader. In each of his relationships, Kevin takes a sincere interest in others and what is important to them. God has given him a deep desire to connect with others; his success has been a natural outcome of that desire.
"I realized that if I created and nurtured relationships, I'd never worry about business. There would be an endless pipeline of referrals, there would be more business than I could handle, and that's absolutely what God has manifested in my life." –Kevin Knebl
Kevin lives each day fully in the present moment. He trusts God completely for his success and his future. Listen as he teaches you specific steps to do the same in your life.
You will learn
Why you should focus on your attitude and work ethic instead of just the "harvest"

How to cultivate skillful questioning and active listening in your interactions with others

The difference between manipulation and influence—and use the latter to serve others

Daily habits to slow down and live in the present

Trusting God in the big and little things is the true secret to success
Resources
Kevin's Website - I read this blog regularly
Sign up for Kevin's newsletter
Contact Kevin - He would love to hear from you
---
Sun, 23 November 2014
005 Peter Wagner - Christianity or Business, Must I Choose?
People of the church and people in the business world often have a difficult time relating to one another. Furthermore, a businessperson who is also a Christian may often encounter roadblocks to walking out his or her faith in the marketplace, often coming from those in his or her very own church!
Dr. Peter Wagner explores the history of this disparity and the possible solutions to closing the gap between the traditional church values and the business culture. He discusses the need for mentorship from those who do understand "the rules" in both cultures and can help bring them together.
"The leaders of the nuclear church understand only one rulebook…furthermore, many of them think that the rulebook of the extended church is wrong." –Peter Wagner
In this episode, you will learn:
The history of the church movements in the workplace and where they went wrong

How you already have your own ripe mission field in your workplace and the keyword is service

How we as Christians need to reject the old paradigm that business success and a godly ministry cannot go hand-in-hand

How to be "kingdom-minded" in all that we do and help others do the same
Resources
Discover Your Spiritual Gifts – Peter Wagner
---
Wed, 19 November 2014
004 Amy Everette - One Thing for Powerful Business Breakthroughs
Business leadership can be a lonely place. Amy Everette shares how she has experience incredible breakthroughs and miracles through one simple change in her business. Prayer
As co-owner and Chief Prayer Officer of Marketplace ROCK, Amy Everette is dedicated to seeing people, businesses and whole industries transformed for the Kingdom of God, empowered to positively impact the world. She is a marketplace and ministry leader with a heart and passion for bringing God's people together AS ONE, in the spirit, through prayer (John 17). Her business, ministry and personal life are interwoven with prayer and a desire to see people healed physically, spiritually and emotionally… setting them free to fulfill their destiny in God's Kingdom.
In addition to her spiritual strength, Amy calls on 26+ years of experience in management consulting, call center operations, relationship management technology and sales/management skills training bringing a wealth of knowledge and guidance to business people in all industries. This experience is backed by an undergraduate business degree in marketing and an MBA.
---
Sat, 15 November 2014
003 Steve Haynes - National Security Advisor to Four Presidents and Founder of Faith@Work
Steve's journey of faith and how he was able to lean in to God during the hardest of times will inspire you. Read more about Steve's journey at EternalLeadership.com
After a tour as a special forces tunnel rat in Vietnam, Steve Haynes had a remarkable business career. At the height of this he received a call.
The call was from the White House where he became the National Security Advisor to Bush 41, Clinton, Bush 43 and Obama.
Steve felt a calling to take his experience and minister to those in the workplace. He left government to join The Navigators and started the Faith@Work ministry that serves over 55,000 business people every week.
---
Wed, 12 November 2014
002 John Ramstead - How to Develop an Extraordinary Life
John has been married for 25 years to his best friend and has three incredible boys. It has been three years since a near fatal accident has changed the trajectory of his life. Without the incredible support of God, his family and amazing friends he wouldn't be the person he is today.
As he recovered he sought direction on why God saved him and what He now wants John to do. God gave John a new calling: take the life He's given him and pour it into other leaders to equip and inspire them to work in His Kingdom.
John's twenty-five years as a Navy fighter pilot, entrepreneur, Fortune 500 management team member and board chair has led him to serve others towards extraordinary lives, businesses and a personal relationship with Jesus Christ.
Join the conversation at Eternal Leadership
---
Wed, 12 November 2014
001 Matt Heard - Living a Life of True Significance
Matt Heard shares a transformational journey with us. Matt was the senior Pastor of Woodmen Valley Chapel in Colorado Springs the last 12 years.
He resigned last year to write an incredible book titled 'Live with a capital L'. I John 10:10 Jesus states " I have come that they may have life, and have it to the full." Matt shares in a compelling way how to live a full life that we all long for.
---
Wed, 12 November 2014
000 Introduction to the Eternal Leadership Broadcast
There comes a point in life where one desires to live a life that is filled with significance. If you are on the journey of living life to become all that you were created to be, this is the podcast for you.
Eternal Leadership, with John Ramstead and Steve Reiter, will equip you to achieve success personally, professionally and spiritually. This show provides expert input to bring clarity to the complex issues you face every day.
Subscribe and join our community to find guidance, coaching, mentorship and discipleship.
---