Tue, 12 May 2015
044 Steve Reiter | Out Of The Wilderness
A Journey From Works To Sonship
Click Here for to see the post for this episode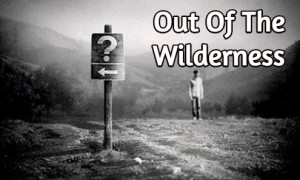 In this episode my friend and co-host shares his journey. Steve started out in Wisconsin and felt called to work in broadcasting. You will hear an incredible journey of how Steve went through many trials and tribulations in his life. Each one was used by God to shape who he was for the next season.
Have you ever had those times in your life where you felt that you were "all in" and the works you were doing should be rewarded by both the world and by God? Steve shares how he got to a point of total burnout and realized that everything he thought should be working was broken. You will hear how Steve walked through a very difficult time and found a path that led him to peace!
A trip to Darfur and seeing the peace in the eyes of a widow who had endured indescribable evil reset everything in Steve's world. He shares a key insight that will inspire you in your own life and open new possibilities in your faith. God used this experience to equip him in an upcoming trial. Today, Steve is walking in a deep personal relationship with Jesus and you will be encouraged by his journey.
What you will learn
The power of authentic mentorship

The danger of being out of balance as a workaholic

How to trust God in adversity

Why working to please God doesn't equal a relationship with Him

How to connect your passion to your calling

Keys to dealing with difficult situations
---