Thu, 23 July 2015
065 Alan Pratt | Why It Really Is Better To Give Than Receive
Those who serve others derive significant benefits not available to recipients
Click Here for the resources from our interview with Alan
"How can we in turn take that wisdom in, and then give it right back out?" – Alan Pratt
Alan Pratt grew up as a native to the Seattle, Washington area. While growing up in a wonderful, loving home, his family were not believers. Alan did not come to have a relationship with Christ until he was 37 years old. After spending most of his career in the banking business working for the U.S. Treasury Department, and then the banking industry, God got a hold of him. He was stripped of his financial security, and forced to rely solely on God's provision.
Alan then went out and opened his own advisory company that enables his clients to protect their wealth while helping others at the same time. His philosophy is: "What can I give away today? Whether it be time, money, or advice. Giving is always better than receiving."
In today's episode you will hear from a man who is truly a servant leader. He gives whatever and whenever he can and helps others to do the same. His motto is to never say no to any opportunity, no matter what it may be.
"We tend to think about circumstances more than we should." – Alan Pratt
You Will Learn
How to be a Kingdom Ambassador
What non-financial elements of wealth are
Questions you need to ask yourself
How to create your own personal board of directors
The five areas of wealth
The Discovery Process
How to be present with God daily
Character traits of a leader
Resources
Bio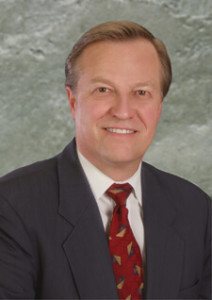 Alan Pratt, CEP, CAP is a family legacy advisor specializing in philanthropy and family wealth preservation. He brings a unique blend of personal experience and technical knowledge to the estate planning process. Alan helps families understand, in plain English, their options for preserving wealth in a way that honors their underlying values. Alan's company, Pratt Legacy Advisors practices a unique form of estate planning that goes far beyond strategic wealth distribution. Alan believes that a meaningful estate plan comes from knowing your values, living your values, and planning from your values.
His firm has created Legacy Planning from the Heart™, a process to help you integrate your life experiences with your estate plan, while maintaining ongoing communication within your family. He holds trust, listening, and life-long relationships as core values in everything he undertakes and shares from his own personal experiences.
Alan is in demand as a speaker at regional, national, and international conferences dealing with family relationships, wealth preservation, and stewardship. He is recognized as a leader in Advanced Life Insurance designs, which is often used as a strategy to responsibly transition family wealth.
He earned his Chartered Advisor in Philanthropy designation in 2006 and currently serves as the Chief Ambassador for The International Association of Advisors in Philanthropy (AIP). In 2007, he became a founding member of the Seattle Philanthropic Advisors Network (SPAN) and currently serves on the Board as Vice President. He is an active member of the National Institute of Certified Estate Planners, Washington Planned Giving Council, and the Seattle Chapter of the National Association of Insurance and Financial Advisors. Alan serves on the Advisory Board of the Chief Seattle Council–Boy Scouts of America and the Seattle Christian Community Foundation. Alan and his wife, Helen, were married in 1984 and have 3 children. You can reach Alan by email at alan@prattla.com or by phone at 425-455-0999.
---