Tue, 28 April 2015
040 Bob Burg | Ultimate Success
Be A Go Giver
Click Here to the link to this episode and all the great resources

"Let's look at the leader who is very focused on bringing value to those he or she serves. They are looking not just to have a bunch of followers who are going to be lackeys who do what they say, they are looking to empower people." –Bob Burg
In this podcast, Bob shares the many valuable resources he has used to become an internationally acclaimed author, speaker and leader. He describes how he learned that, by shifting from an "I" focus to an "others" focus, he has achieved success in every aspect of his life.
"If someone believes their job is to go out there and make the sale, then it's all about them. If they believe their job is to go out and create the environment where that person willingly buys because they know it is in their best interest to do so, then it is all about the other person. And that's exactly where the focus should be." –Bob Burg
What You Will Learn:
What it means to be a "go-giver"

How to adapt others' wisdom into our lives yet still remain authentically ourselves

How consistently providing value to others is not only nice, but financially profitable

How to recognize if we are sabotaging our success with an unconscious belief that we are not worthy to receive, only give
Resources:
Bio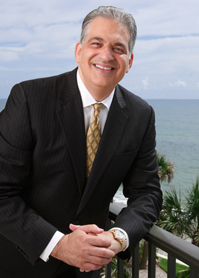 Bob Burg shares information on topics vital to the success of today's businessperson. He speaks for corporations and associations internationally, including fortune 500 companies, franchises, and numerous direct sales organizations.
Bob regularly addresses audiences ranging in size from 50 to 16,000 — sharing the platform with notables including today's top thought leaders, broadcast personalities, Olympic athletes and political leaders including a former United States President.
Although for years he was best known for his book Endless Referrals, over the past few years it's his business parable, The Go-Giver (coauthored with John David Mann) that has captured the imagination of his readers.
The Go-Giver shot to #6 on The Wall Street Journal's Business Bestsellers list just three weeks after its release and reached #9 on BusinessWeek. Since its release it has consistently stayed in the top 25 on Business Book Best Seller List. It's an international bestseller and has been translated into 21 languages. It is Bob's fourth book to sell over 250,000 copies.
Bob believes his newest book, Adversaries Into Allies: Win People Over Without Manipulation or Coercion is by far his most important work yet.
Drawing on his own experiences and the stories of other influential people, he offers five simple principles of what he calls Ultimate Influence™ — the ability to move people to your side in a way that leaves everyone feeling great about the outcome… and about themselves!
Bob is an advocate, supporter and defender of the Free Enterprise system, believing that the amount of money one makes is directly proportional to how many people they serve.
---