Thu, 23 July 2015
065 Alan Pratt | Why It Really Is Better To Give Than Receive
Those who serve others derive significant benefits not available to recipients
Click Here for the resources from our interview with Alan
"How can we in turn take that wisdom in, and then give it right back out?" – Alan Pratt
Alan Pratt grew up as a native to the Seattle, Washington area. While growing up in a wonderful, loving home, his family were not believers. Alan did not come to have a relationship with Christ until he was 37 years old. After spending most of his career in the banking business working for the U.S. Treasury Department, and then the banking industry, God got a hold of him. He was stripped of his financial security, and forced to rely solely on God's provision.
Alan then went out and opened his own advisory company that enables his clients to protect their wealth while helping others at the same time. His philosophy is: "What can I give away today? Whether it be time, money, or advice. Giving is always better than receiving."
In today's episode you will hear from a man who is truly a servant leader. He gives whatever and whenever he can and helps others to do the same. His motto is to never say no to any opportunity, no matter what it may be.
"We tend to think about circumstances more than we should." – Alan Pratt
You Will Learn
How to be a Kingdom Ambassador
What non-financial elements of wealth are
Questions you need to ask yourself
How to create your own personal board of directors
The five areas of wealth
The Discovery Process
How to be present with God daily
Character traits of a leader
Resources
Bio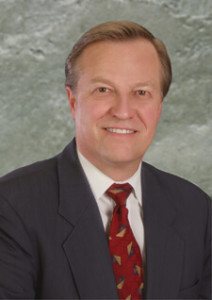 Alan Pratt, CEP, CAP is a family legacy advisor specializing in philanthropy and family wealth preservation. He brings a unique blend of personal experience and technical knowledge to the estate planning process. Alan helps families understand, in plain English, their options for preserving wealth in a way that honors their underlying values. Alan's company, Pratt Legacy Advisors practices a unique form of estate planning that goes far beyond strategic wealth distribution. Alan believes that a meaningful estate plan comes from knowing your values, living your values, and planning from your values.
His firm has created Legacy Planning from the Heart™, a process to help you integrate your life experiences with your estate plan, while maintaining ongoing communication within your family. He holds trust, listening, and life-long relationships as core values in everything he undertakes and shares from his own personal experiences.
Alan is in demand as a speaker at regional, national, and international conferences dealing with family relationships, wealth preservation, and stewardship. He is recognized as a leader in Advanced Life Insurance designs, which is often used as a strategy to responsibly transition family wealth.
He earned his Chartered Advisor in Philanthropy designation in 2006 and currently serves as the Chief Ambassador for The International Association of Advisors in Philanthropy (AIP). In 2007, he became a founding member of the Seattle Philanthropic Advisors Network (SPAN) and currently serves on the Board as Vice President. He is an active member of the National Institute of Certified Estate Planners, Washington Planned Giving Council, and the Seattle Chapter of the National Association of Insurance and Financial Advisors. Alan serves on the Advisory Board of the Chief Seattle Council–Boy Scouts of America and the Seattle Christian Community Foundation. Alan and his wife, Helen, were married in 1984 and have 3 children. You can reach Alan by email at alan@prattla.com or by phone at 425-455-0999.
---
Tue, 21 July 2015
064 Jamie Gilbert | Defeating The Lions In Your Life
Jamie Gilbert grew up playing soccer in Broken Arrow, Oklahoma. It consumed every aspect of his life and he fell in love with the sport. Growing up in a Christian household, which loved unconditionally, helped Jamie through some tough moments in college and overseas.
Click Here for the resources from our interview with Jamie
"God wants to get you where He wants you to go more than you want to get where He wants you to go." – Jamie Gilbert
After going professional in soccer and suffering setbacks due to injuries, he went on to author a book, coach, and mentor others on their journey in discovering "what went well" in their journey.
"I'm trying to help them understand that their worth comes from who they are, not what they do." – Jamie GIlbert
You Will Learn
•How to disciple in reverse
•What two things are people craving
•How comparing yourself to others affects you
•What the most important thing about your sport or your business is
•How to work on your mindset
•How to define the growth mindset
•How to ask questions to accelerate your ability to get results
•What your worth comes from
Resources
Burn Your Goals, The Counter Cultural Approach to Achieving Your Greatest Potential by Jamie Gilbert
http://t2bc.com/
What Went Well Journal PDF
In a Pit with a Lion on a Snowy Day by Mark Batterson
Mindset by Carol Dweck
Bio
Jamie is passionate about helping you find your purpose and mission, and equipping you for the journey.
---
Fri, 17 July 2015
Mini Episode - I Am A Child Of The King - Affirmation
In Paul's episode he shared a powerful affirmation that I now listen to daily. We wanted you to have this as it blessed us in a very meaningful way!
---
Fri, 17 July 2015
063 Paul McGinnis | God Said "Go!" So I Did!
Click Here for the resources from our interview with Paul
---
Tue, 14 July 2015
062 Dondi Scumaci | Designed For Success
Click Here for the resources from our interview with Dondi Scumaci
Build A Bridge To Your Future
Dondi Scumaci was a successful Vice President of a bank and in the banking industry for many years when she felt that God was pushing her out of her comfort zone. She left her secure, comfortable position and became a consultant (unemployed). She felt God was calling her to mentor, speak, and write to help others in their journey to always be new.
"You came to the planet fully loaded with gifts and talents. They're yours. God gave them to you. But they did not come batteries included. You've gotta open your gifts." - Dondi Scumaci
Taking a risk, and a huge leap of faith, enabled her to help others become who they envisioned they always could be in the workplace, and in life through innovative, strategic leadership.
"If you can vest yourself in someone, who knows what they're gonna go do?" – Dondi Scumaci
You Will Learn
How to find your gifts

How to integrate your gifts

How to handle adversity and bring God into the process

How to help people move forward

How to be intentional with your strengths

How to socialize your plan

The process for changing how you are seen (your brand)

How to do a diagnostic on your brand

How to be prepared for any situation
Resources
Bio
Dondi Scumaci is an international speaker, known for high-energy presentations that produce dramatic results. Scumaci's keynotes and workshops are designed to deliver solid, actionable disciplines for employees, executives and entrepreneurs. Scumaci is a sought-after consultant for strategic design sessions, leadership retreats, professional conferences, and keynote presentations. Her dynamic presentations have made a proven, lasting impact on corporations across the United States, Canada, Europe, the United Kingdom, Australia and Africa.
---
Thu, 9 July 2015
061 Brian Watson | Making A Difference Where You Are
Click Here for the resources from our interview with Brian Watson
The More You Give The More You Will Receive
Brain Watson grew up in the Western Slopes of Colorado loving anything to do with the outdoors. He came from a family of entrepreneurs and real estate construction was a part of that. When going to college, he chose real estate as his career path and after 7 years as a nationwide broker, he started his own company, North Star Commercial Partners.
He has always wanted to make an impact and communicate with individuals that may not normally know about faith, and that is what North Star has allowed him to do.
"When I was young, my parents told me that, "You're a blessed person if you can have an impact in one life. And you might be fortunate to have an impact in many lives, thousands of lives, but focus on the one."" –Brian Watson
With North Star he is able to buy vacant real estate and create jobs and opportunities for people. He has always had the philosophy that the more you give across the table, the more you will receive. He is a part of many non-profits and has started his own foundation in order to do just that.
"I think giving, like anything in life, is a learned trait." -Brian Watson
You Will Learn
How to make a positive impact in the community you are in, in the lives you are touching right now

How to have a life well lived

How to apply your business skills to give your time and treasure to non-profits

How to equip the current and next generation of leaders

How to give from a cheerful place

The process of giving

How to bring your faith and your heart into day to day interactions
Resources
Bio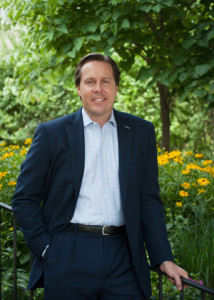 Brian Watson is the Founder and CEO of the privately held commercial real estate investment organization, Northstar Commercial Partners.
After graduating from Olathe High School on the Western Slope of Colorado, Mr. Watson received a Bachelor of Science degree in Real Estate from the University of Colorado at Boulder. Mr. Watson then joined Cushman & Wakefield of Colorado, Inc. (C&W), an international commercial real estate firm. During his seven-year tenure at this firm, Mr. Watson had the distinction of being the youngest broker in company history to qualify for a Directorship title, which was a direct result of his consistent high production and comprehensive understanding of commercial real estate. Though Mr. Watson performed tenant representation, he primarily focused on landlord representation for the majority of his career at C&W. He represented clients such as Lend Lease Real Estate, CarrAmerica Realty LP, P&O Investments/Denver Technological Center, Mission Viejo Companies, Shea Properties, Terrabrook, ERE/Yarmouth and acted as agent for two major Colorado office parks, Highlands Ranch and Stonegate. Mr. Watson also received C&W's prestigious Service Excellence Award for his superior ability to handle complex, high value transactions. Mr. Watson's extensive education and experience in the real estate industry has been instrumental to the success of Northstar Commercial Partners.
Mr. Watson has positioned Northstar as one of the primary acquirers of vacant and/or value-add properties in markets throughout the United States. The company focuses on buying these assets from lenders, corporations, and other owners, improving these assets and placing them back into productivity to create jobs and opportunities in their local communities.
Mr. Watson currently serves as the President of the Leadership Program of the Rockies 2015 Class; a Board Member of the Colorado Commission on Family Medicine for the 6th Congressional District of Colorado appointed by the Governor of Colorado; a Leadership Council Member for the Colorado NFIB (National Federation of Independent Business); a member of The Leadership Program of the Rockies Class of 2015; a member of The Colorado Association of Commerce and Industry (CACI), which is the Colorado State Chamber of Commerce; and a member of the Chairman's Roundtable while serving on the Energy and Environment Council and the Governmental Affairs Council; an A-List Member of CXO (a private collaborative executive organization of influence that connects C-level executives and owners of companies throughout the world); and is Founder and CEO of the Opportunity Coalition, which promotes collaboration among the people of Colorado and new business startups to create quality jobs throughout Colorado. Mr. Watson has also served as a Board Member and active supporter of TAPS (the Tragedy Assistance Program for Survivors) for those who have lost loved ones in U.S. Military Service; the Chairman of the Finance Committee for the Colorado Republican Party; a Member of the Board of Governors and President's Council for Opportunity International (one of the world's largest microfinance lenders providing loans to individual entrepreneurs in the developing world); an Executive Committee Member of the International Board of Directors for Mercy Ships (the world's largest non-profit medical hospital on a traveling ship, which performs over 60,000 annual life changing surgeries for free in Africa); a Republican delegate for his County, Congressional, and State political assemblies; a Board Member and President of Brokers Benefiting Kids (a Denver based non-profit that raises financial support for multiple children's charities in Colorado); a Member of the Metro Denver Executive Club; a Member of the Legacy Political organization; a Member of the Citywide Banks Advisory Board; a Member of the Republican Business Advisory Council; Chairman of the Advisory Board for the Alliance for Choice in Education (ACE Scholarships - a Denver based non-profit that provides educational scholarships and school choice programs for low-income kids grades K-12); Chairman of The Board of Directors and a mentor for Save Our Youth (a Denver-based inner city youth mentoring program); and a Member and President of the Downtowner's Toastmasters Club.
Mr. Watson is a supporter of his local Christian church, resides in Greenwood Village, Colorado with his wife and two children, and has another child in college. He is passionate about creating opportunity for all citizens of Colorado and the United States, and works to enhance the business, political, and educational environments in each.
---
Mon, 6 July 2015
060 General Jerry Boykin | The Courage To Lead
Click Here for the resources from the interview with General Jerry Boykin
"But many of those who were my most severe critics. Ultimately became allies. Now one of two things had to happen for that to happen. Either they had to reach a crisis in their life where what I represented, the faith that I represented, became important to them, or they had to be around long enough to realize that I was serious about it." - General Jerry Boykin
In 1978, General Jerry Boykin was told that he would never make it as a member of the Delta Force because he relied too much on God. 37 years later, he is a decorated war veteran with a rich history of how his faith helped him through some very difficult situations.
While it was challenging for him to stand up for his beliefs then, nearly 4 decades ago, he realizes that it is even harder to say "I am a Christian" in today's society.
In today's episode, General Boykin emphasizes the need for courage in every aspect of our lives. To be effective leaders, it is important to stand for what we believe and be a warrior in God's kingdom so that we can make an impact on our sphere of influence, whether it be 5 people, or thousands of people. You will be encouraged by General Boykin's vision for our future.
"Even in today's environment, if you stick to your guns, if you stay true to what you believe, it's only a matter of time until many of those who criticize you are gonna actually come to you and pull you aside and say I need prayer. I've got a crisis in my life."- General Jerry Boykin
What you will learn:
How to stand for your Christian values in every aspect of your life.
The importance of being informed.
Why you should get involved in the political process.
Why the truth is more important than being politically correct.
Resources
Bio
---
Thu, 2 July 2015
059 Coaches Corner with John Garfield
John Ramstea & John Garfield coach on developing an authentic relationship with God and how to identify the dreams and desires of your heart and bring them to reality.
Here is a link to all of the resources from this episode
---
Mon, 29 June 2015
058 Darryl Lyons | A Faith Based Guide for Entrepreneurs!
Darryl authored the book Small Business, Big Pressure that caught the attention of Dave Ramsey. Click Here for all of the resources from our interview with Darryl
To get a copy of a FREE book Register Here
Small Business, Big Pressure
Darryl Lyons began his career in the financial world at the age of seventeen and started his own business at a young age. Coming from a family that struggled financially and carrying a debt load that was equal to his income, Darryl had an overwhelming fear of failure and an attitude of "I'm going to work my way out of this."
He soon realized, however, that he needed to trust God with every area of his life and stop trying to work apart from Him in order to experience not only success, but also freedom from fear and worry.
"Nearly everyone is living in fear and worry. The only solution to this…is abiding in [Jesus…] You can find other alternatives that might pacify, whether it's a funny comedy show or substances, but it only pacifies. The only source for overcoming fear and worry is moment-by-moment dependence on Him in everything that we do in our lives." --Darryl Lyons
As Darryl achieved success and received recognition in his community of San Antonio, other entrepreneurs began calling him for advice. He decided to hold workshops to teach what entrepreneurs needed to know. As his classes repeatedly filled up, he looked at the contents he had put together and realized that he had the makings of a book. "Small Business, Big Pressure" will teach you to step out in faith as an entrepreneur and stand up as a leader.
"There's a whole group of people out there that are hungry for God. I want us to have confidence and go out there and be ourselves in Him and just say, "Look, we're Christians and I'm not going to apologize for it. And you'll find out how many people will stand beside you in that journey." –Darryl Lyons
You Will Learn
Why work ethic is not the most important factor in your success

The vital importance of giving God your "first fruits"

How living without fear will attract customers and retain employees

How to give up trying to control every situation and "let God be God"

How to live in moment-by-moment dependence on God

How to abide in Christ in every phase of your business
Resources

Small Business, Big Pressure: A Faith-Based Approach to Guide the Ambitious Entrepreneur by Darryl Lyons
30 Small Business Startup Mistakes - FREE download for you as a special gift from Darryl
Small Business, Big Pressure website
Bio

CEO and co-founder of the PAX Financial Group, Darryl Lyons has been a licensed professional in the financial services industry since 1999. A lifelong Texan, Darryl began his career in the financial sector just one day removed from earning his bachelor's degree in corporate financial management and accounting at St. Mary's University. Throughout his career, he has won awards for recruiting and development from Fortune 100 companies. In January 2007, he chose to begin and develop his independent practice.He joined Andres Gutierrez and Joseph Schuetze to form the PAX Financial Group. "We have such a strong team," Darryl says."It is based on a system of trust and respect.I am honored to have the people around me who help me accomplish very challenging tasks.Without their support, I couldn't meet the needs of my clients." Darryl also served as the Chairman for Brooks Development Authority. Shortly after his service, Mayor Julian Castro, named a park "The Darryl W Lyons Park" in honor of his service. Darryl is a successful small business entrepreneur and co-founder of Radio Show "Financial Mythbusters". He was named to the 2010 San Antonio Business Journal's "40 Under 40 Rising Stars," which honors people making a difference in the business community.
---
Thu, 25 June 2015
057 Jeff Rogers | Our Vocation Should Be Our Calling
Our Calling Is Who We Are
Click Here for the resources from our interview with Jeff Rogers
Sign up to get a copy or our guests book!

"Our calling is to use that which God has given us, but our vocation is then where we apply it." --Jeff Rogers
Jeff Rogers had a burning question: Why don't Christians serve each other well in the marketplace? He found that the simple answer was "they don't know each other." He realized that he needed to connect Christians if they were to be able to encourage one another in their calling.
In 2001, he launched kiros.org; suddenly there was a tremendously successful network where businesspeople could find others in their vocations talking about how to integrate faith into the marketplace. Kiros.org also provides a much-needed forum for accountability and balance.
In this podcast, Jeff shares how you can apply your faith in the workplace pragmatically, outside of just "being nice" to people. He teaches the vital shift from "What do you do?" to "Who are you? Tell me your story." He exposes the pitfall of striving to make your business successful by just working harder, at the expense of time to reflect and pray on God's will and direction.
"Jesus had a ministry of interruption, or a ministry of availability…it was this open door policy where [one] allows enough margin every day for God to show up through people and experiences. If you book your day so solidly that you have no margin, where is God going to show up? –Jeff Rogers
You Will Learn
How every role you have, personally and professionally, can be a ministry

How to find significance as you seek success

How to connect with your calling

How to surround yourself with an accountability team

How to deliver necessary truths to your team in a manner in which they can receive it

How to allow enough margin in each day so God can "show up"
Resources
Bio

Originally from Edmonds, WA, Jeff graduated from the University of Washington with a degree in Finance and Marketing. He has been involved in both sales and management development for over 25 years and is Founder of OneAccord.
His work history includes the strategic selection, development and training of a sales force that began as 56 people and grew to 340, a 36% annual growth rate. His recruiting and sales team development experience is based on personally interviewing more than 10,000 individuals and directing over 1,500 recruiting meetings across all of Canada, Western US, and Mexico. This expansion included the development of new markets and strategies. Expertise includes increasing sales revenue, employee retention, building scalable management systems and the integration of key teams within an organization.
Within the sales organization he personally managed, sales rose at an 88% average annual growth rate. He has taught every aspect of selling: prospecting, presentation, closing, and answering objections. Jeff conducted more than 500 sales seminars teaching audiences of up to 1,100 people.
While building a growing organization, he had nearly 100 direct reports in management positions working in diverse markets and cultures. Retention within his organization improved from a 55% annual rate to over 90%. Competing with approximately 3,400 sales representatives, the organization achieved the highest worldwide per person sales, including the all time company sales record holder.
Recognition in management includes Sales Manager Of The Year: 1986, 1988, 1992, 1993, 1996 and The Excellence Award for overall management performance – the only back to back winner in the 145 year corporate history.
Jeff is involved in coaching basketball and soccer, enjoys skiing and fishing, and is founder and President of Kiros.
---